Edfors in front in Bahrain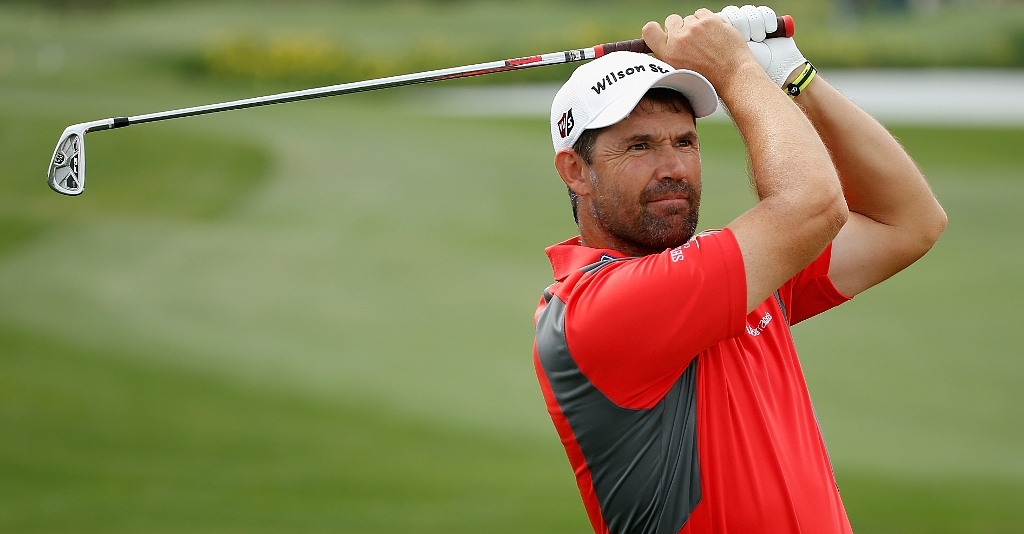 Sweden's Johan Edfors, winless since 2006, has grabbed the first round lead at the Volvo Golf Champions in Bahrain.
Sweden's Johan Edfors, winless since 2006, has grabbed the first round lead at the Volvo Golf Champions in Bahrain.
The 35-year-old, married three months ago, carded nine birdies in his eight-under-par 64 to take a two shot lead over fellow Swede Peter Hanson, Spain's Pablo Larrazabal, Italy's Francesco Molinari and Graeme Storm from England.
Edfors' only error came at the short 16th, his seventh hole, but he hit straight back with a birdie on the next hole. Edfors had a great back nine as well, rounding off his day with birdies on his final two holes.
"I think I am a lot better player than five years ago, but the results have not really shown that," said Edfors.
"It's all up to where they put the flags here. My iron play was really superb and I had a bunch of chances from around 15 feet and holed them."
Edfors' biggest challenge seemed to be coming from Spain's Alvaro Quiros, who made nine birdies in his round, but two trips to the water on the 18th and seventh cost him four valuable shots. He finished with a 67.
Quiros played alongside Sergio Garcia and talented youngster Matteo Manassero, who also both carded 67s.
Garcia, in particular, will be happy with this showing. Down to 80th in the world, his round on Thursday was his best on the European Tour in over 12 months.
"It's a shame it's so hilly because you can't get them faster, but it was definitely a positive start to the year for me," he said.
Manassero, still only 17 years old, became the youngest ever winner on the European tour in Spain last October, and outside of a short miss on the 18th green, was in fine form.
Joining the threesome on five-under is Paul Casey, Richard Green, Alexander Noren and James Kingston.
"The 258-yard five-wood was the best swing I made all day," said Casey about his shot on the ninth, his final hole, that led to a closing eagle.
"There were times when I wasn't sure I would shoot under par, so it was just a wonderful way to finish."
Colin Montgomerie, playing on a course he designed, fell victim to his own trap on the 408-yard fifth, going from the desert to a hazard and in the hole for a triple-bogey.
Elsewhere, Padraig Harrington, fresh from his unfortunate disqualification last week in Abu Dhabi, "struggled big time" for a two-under 70, while Ian Poulter is in danger of missing the cut after a level-par 72.
"I just struggled to focus, but limited the damage as much as I could," said Harrington.
The three-time major winner was once again asked about last week's disappointment, which he seems to be putting behind him now.
"Most players are sympathetic to my plight and would like to see the rule changed, but that's not going to be so easy," he said.
"There have been a few little jokes about it as well, which is nice because at the end of the day it's not that serious a thing."