Earth not Westy's favourite – yet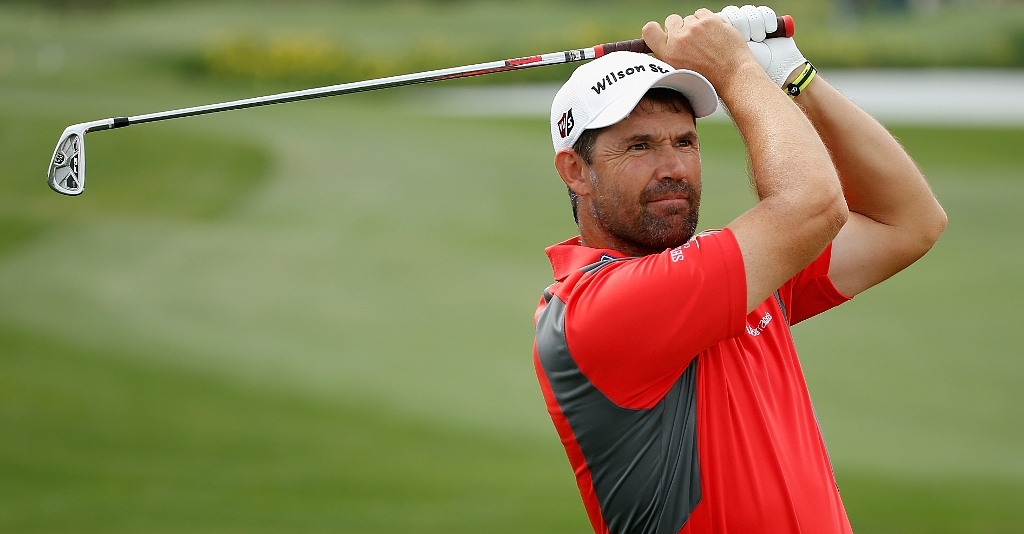 When Monty was dominating the Order of Merit he said Valderrama was the perfect venue to keep his run going.
When Colin Montgomerie was winning his eight Order of Merit titles in the 1990s he always said that Valderrama was the perfect venue to keep the run going.
Lee Westwood would not say that about the new Earth course in Dubai, but it could well be where he wins his second European Tour number one crown on Sunday.
The world number five was in a share of second place when the Dubai World Championship resumed today and with money list leader Rory McIlroy in a tie for fifth overnight, the balance of power had swung Westwood's way again.
"If I was going to set up the course perfectly for me there would be rough," he stated after his opening six under par 66.
"But I can't have everything, can I? You just have to play whatever is in front of you and that's what I am trying to do.
"There's enough trouble out there with sand and stuff and I think I've proved with the strength of my driving that if you're a good, long, straight driver then you can shoot good scores around here."
Australian Robert Allenby took the first day lead with a bogey-free 65, while alongside Westwood was fellow Englishman Chris Wood and Colombian Camilo Villegas.
McIlroy had only three strokes up make up, though, and so still entertained thoughts of capturing not only the Order of Merit title bonus of nearly £900,000, but also the tournament first prize of over £744,000.
The two were paired together yesterday, but the 20-year-old Northern Irishman was glad there was no repeat for the second round.
"I didn't think I would find it as difficult as I did to be honest," he commented.
"But that's the way I found it and I thought I dealt pretty well with it.
"Lee's been around a lot longer than me. You want to try and concentrate on the tournament, but at the same time you're seeing what he's doing.
"It will be nice not to play with him tomorrow, just to concentrate fully on my own score and on my own game.
"I think it will be good for both of us. We're both just trying to win the Dubai World Championship and whatever happens after that then so be it.
"Today almost felt like a last group final round sort of thing. We're the top two in the Race to Dubai and it's hard to get away from that.
"I think the intensity levels have been raised a little bit just because there's so much to play for, especially to be the first person to become the champion of the Race to Dubai.
"I think it will be a great honour to put my name on that trophy."
Westwood, however, took a totally different stance when asked if it felt like a special Thursday.
"No it didn't," said the 36-year-old, who has finished in the Order of Merit top three on five occasions in his career.
"There's a long way to go and a lot of water to go under the bridge before we get to Sunday.
"You're going to have to play well to get into contention on Sunday, so to be bothered about anything on the first tee on a Thursday that concerns anything other than trying to hit it down the middle and get on the green in two to give yourself a birdie chance is irrelevant as far as I'm concerned.
"I looked at the leaderboard and saw Robert Allenby at seven (under). What Rory is doing didn't really have any effect on the way I was thinking."
Two other players are also in with a chance of finishing number one, but German Martin Kaymer has to be top four and following a 71 is joint 22nd, while Westwood's fellow Englishman Ross Fisher stood 40th at one over.
Given that he already trails McIlroy by over £388,000 and has to finish second at worst, the World Match Play champion is now even more the outsider of the quartet.