Early Christmas present!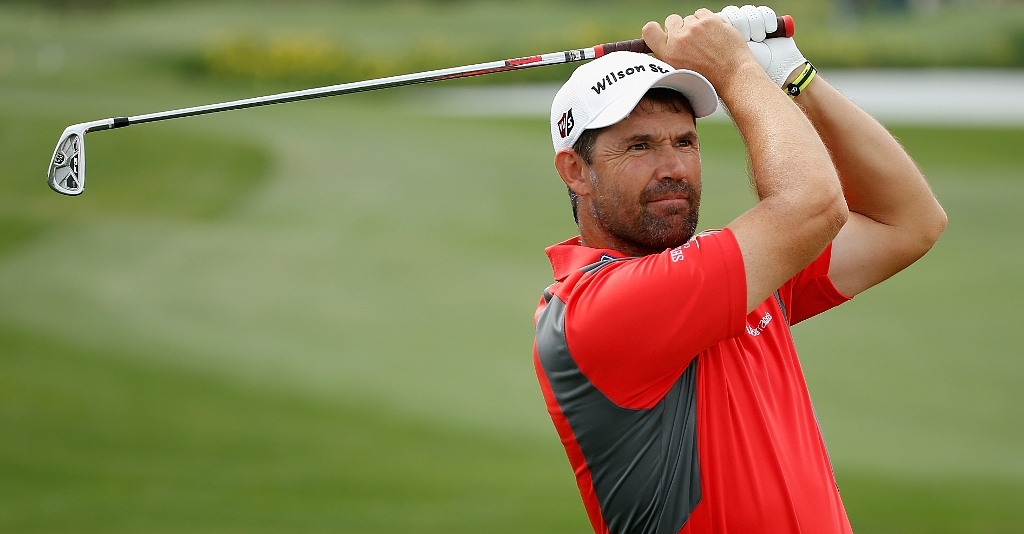 Followers of Golf365's betting tips woke up to a bulging bank balance on Thursday morning.
Followers of Golf365's betting tips woke up to a bulging bank balance on Thursday morning.
Tipster Dave Tindall had recommended three bets on the first round leader market in the Australian PGA Championship – Bobby Gates at 70/1, Steven Bowditch at 50/1 and Matthew Griffin at 70/1.
And when bleary-eyed punters logged on on Thursday morning they saw a first round leaderboard showing Gates tied 1st with Andrew Buckle after shooting a 68, Bowditch tied 3rd with two others and Griffin tied 11th.
With 1pt e.w. placed on each player, that meant big profits of 61.5pts.
Had punters been viewing the action is was certainly a rollercoaster ride.
Gates was flying towards the top of the leaderboard until he saw a kangaroo on the 14th, being an American probably panicked, and hit his tee-shot into the water.
He limited the damage to a bogey and then holed a monster putt at 18 to tie for the lead.
Tindall explained the decision to play the first round market in his preview.
He wrote: "One other theme worth noting in the Aussie events is that it often takes a couple of rounds for the cream to rise to the top. In other words, there can be some lesser names heading the leaderboard after the opening round.
"So I'm also going to add in three players in the first round leader market.
"Firstly, there is an American in the field who seems to come alive whenever he visits this part of the world.
"That man is Bobby Gates (some bookies have him down as Robert Gates), who kicked off his Nationwide Tour career by winning the season-opening New Zealand Open.
"A week later he flew into Australia and placed third in the Moonah Classic in Victoria to continue his amazing start.
"After failing to live up to those highs throughout the rest of the campaign, Gates returned Down Under to contest last week's Australian Open and the Antipodean air had the same galvanising effect as he finished tied 12th.
"With low scoring expected this week, his 11th on the Nationwide Tour's Birdie Average stats bodes well and could help him get off to a fast start.
"Gates twice topped the opening day leaderboard on the Nationwide Tour in 2010, the first coming in the New Zealand Open to prove that he could turn up in alien territory and immediately thrive.
"Next up to burst out of the blocks is Steven Bowditch.
"Like Gates, Bowditch has graduated to the full US Tour, mostly due to a win in the Nationwide Tour's Soboba Golf Classic in October.
"Stats-wise he finished the 2010 season ranked 1st in Putting Average, Birdie Average, Par Breakers, Putts Per Round and Birdie or Better Conversion Percentage so his flatstick is a weapon he uses with great aplomb.
"As for quick starts, Bowditch has some good recent history.
"In August he was the first round leader in the Cox Classic before a week later he ended day one in second place in the Wichita Classic. More recently he was top of the leaderboard after the first round of the New South Wales PGA Championship at the start of November.
"In this event his day one performances are far better than his overall finishes and until last year he hadn't carded anything worse than a 70 in his six previous first rounds here.
"Finally, Matthew Griffin knows all about leading after day one in a big Aussie event; he did it only last week.
"That came in the Aussie Open when Griffin opened with a 65, a round which helped him to an eventual ninth placed finish.
"Looking at his previous eight events shows Griffin in the top eight after the first round on three further occasions while in this event last year a 67 put him in third place after the opening day.
"Like Gates and Bowditch, it's hard to see him winning but another moment in the sun on day one is certainly on the cards.
"That trio can be backed at 70, 50 and 70 respectively in the first round leader market so hopefully they can make an early mark before the big boys, hopefully Allenby leading the charge, take over on the weekend."