Earl Woods still speaks to his son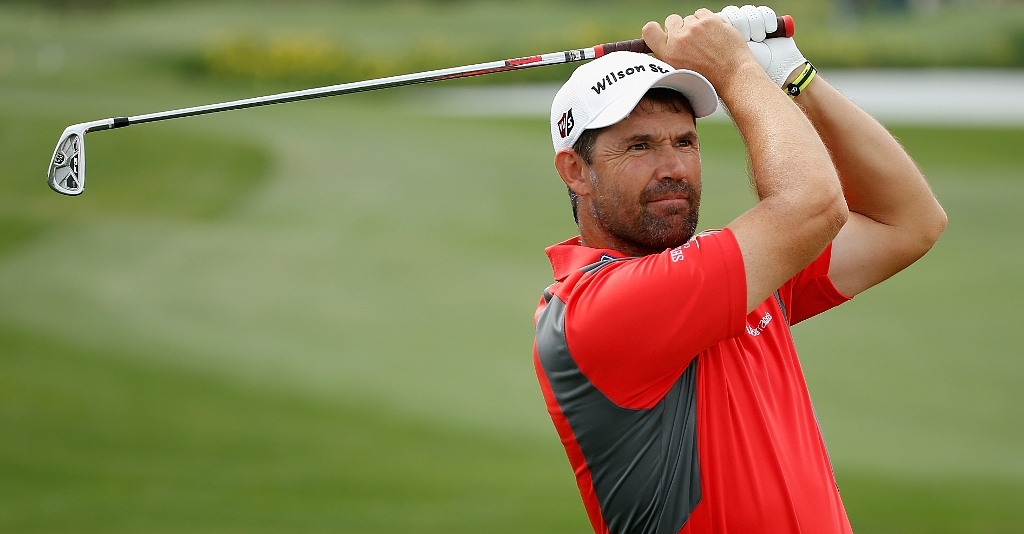 Tiger Woods is already in the hunt for another major on day one of his return to golf – and his late father is playing a part.
Tiger Woods is already in the hunt for another major on day one of his return to golf – and his late father is playing a part.
Back in action for the first time since his world was turned upside down last November by revelations of extramarital sex, Woods is only two behind leader Fred Couples after an opening four under par 68.
Far from showing signs of rust, the world number one ignored a light plane trailing a banner that mocked his stated return to Buddhism – it read "Tiger, did you mean bootyism" – to knock two strokes off his lowest-ever start at Augusta.
After the round Woods was asked about the aircraft and the new advertisement by Nike, one of the sponsors who have stuck with him since the scandal erupted.
Earl Woods died four years ago, but he is heard speaking over a lingering black and white shot of his son staring at the camera throughout.
"Tiger, I am more prone to be inquisitive to promote discussion," says his father. "I want to find out what your thinking was. I want to find out what your feelings are and did you learn anything?"
Woods, delighted by his start and by the ovations he received throughout the day, commented: "I think that's what my dad would say.
"It's amazing how my dad can speak to me from different ways, even when he's long gone. He's still helping me.
"I think any son who has lost a father and who meant so much in their life, I think they would understand the spot."
As for the plane the four-time Masters champion stated: "I didn't see it." And when asked what he thought of someone going to that trouble he added: "It wouldn't be the first time."
In addition to shooting in the sixties for the first time on a Masters Thursday Woods produced two eagles in a round for the first time there as well.
Those came at the eighth and 15th – and he lipped out for another on the 13th.
"I expected to go out there and shoot something under par today. After looking at all the scores guys were just tearing this place apart.
"The pins were friendly, especially on the par fives, and most of the tees were up. So if you drove the ball well, you could get it down there where you could be pretty aggressive."
Most spectacularly, he birdied the ninth after having to hook his approach some 40 yards round the trees with a five-iron. It was simply a shot that took the breath away.
Having said he might be calmer on his return because he realised the need to behave better, there were signs of anger when he hit a bad drive down the 11th and a poor iron to the 14th.
But he did respond more to the fans and, reminded that he had stated he wanted to feel more at peace, he responded: "That's just through a lot of meditation.
"That is where it all stemmed from before. I have to go back to my roots."
Augusta chairman Billy Payne had used his eve-of-tournament press conference to criticise Woods for what had happened over the past few months.
"I was disappointed in myself too," said the player, confirming that he and Payne had had a private conversation too.