E-Bucks signs Pro Shop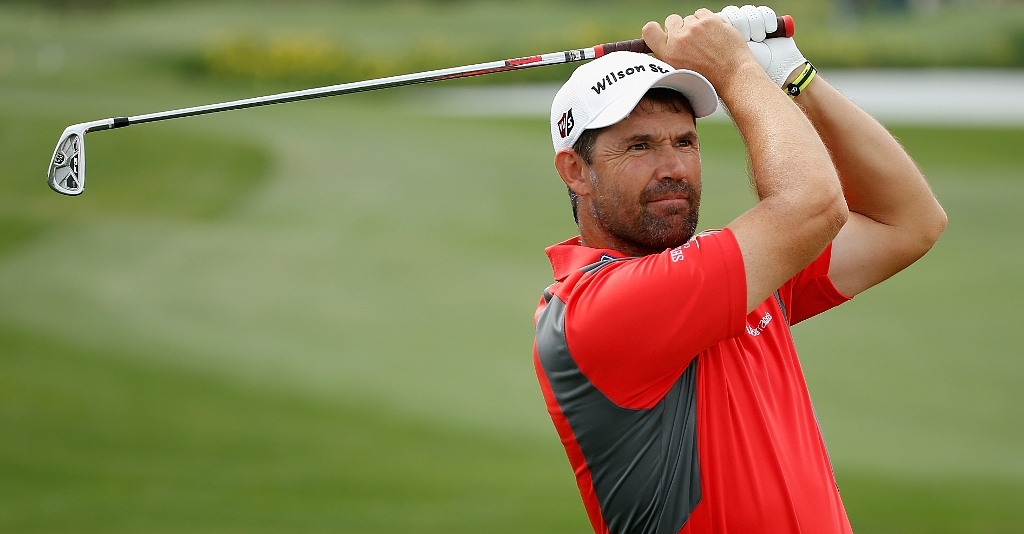 Good news for South African golfers. FNB's eBucks has joined forces with The Pro Shop, Africa's largest golf retailer.
Good news for South African golfers. FNB's popular loyalty programme, eBucks, has joined forces with The Pro Shop, Africa's largest chain of specialist golf retailers.
And it means that all First National Bank account holders and e-Bucks members who play golf can use their eBucks to obtain free golfing equipment, footwear and apparel.
It also provides the perfect opportunity for those members who have been thinking about taking up the sport, to go out and get together the golfing goodies they need to finally get started.
Benjamin Marais, Partner Acquisition Executive at eBucks, says that golf is a key area of interest for many FNB customers and eBucks members.
"Annually, an FNB customer spends in the region of R 2, 000 on golf (balls, equipment and apparel) so we're excited to bring the country's leading golf retailer on board, as it is not only a well-known and respected brand in South Africa, but the market leader too."
Rhys Hughes, joint managing director of The Pro Shop's holding company, MoreGolf, in the meantime says that partnering with eBucks opens up the world of golf to a much wider audience.
"Being able to use your eBucks to buy your first set of clubs, a few balls and a glove makes it so much easier to get started on the golf course. It is also a great opportunity to get your kids or your significant other half into golf without breaking the bank.
"Most golfers have had the unfortunate experience of counting the cost of lost golf balls. An average golfer can lose around 40 golf balls a year, and if you take into account the 160,000 golfers registered with the South African Golf Association, that's a lot of golf balls," Hughes added
But with their wide and extensive ranges that include all the world's biggest and latest International brands as well as many of it's smaller, less expensive golfing options, eBucks can get you a lot more than just golf balls.
They can also be earned and spent at The Vodacom World of Golf, Vodacom Golf Villages, PlayMoreGolfSA, MoreGolf Getaways and TeeTimeSA.
To date prior to the e-Bucks-Pro Shop partnership, I, the writer of this report, have, over the years, purchased a dish-washer, a refrigerator and a hob and oven with my e-bucks so I can't wait to save up enough of them to 'buy' the new three wood I need.
FNB customers are also able to earn additional eBucks – over and above what they would normally earn – if they use their FNB credit, cheque or debit cards at The Pro Shop's till points.
Marais confirmed that eBucks members will earn 2% of their purchases back in eBucks from The Pro Shop, and if members pay for the purchase with FNB products (check and credit cards etc), they will earn up to 3% of the purchase price back in eBucks.
About eBucks:
eBucks, First National Bank's (FNB) rewards programme, is widely acknowledged as South Africa's leading loyalty programme with over 2 million members who are highly active, spending in excess of 80% of the eBucks earned in any given month.
To date, members have spent almost over R1.2 billion worth of eBucks since the programme's inception in October 2000; with FNB having made the largest contribution to the over R1.7 billion worth of eBucks allocated to members during this period.
About The Pro Shop:
MoreGolf (Pty) Ltd, owned and operated by Darryl Egdes, Rhys Hughes and a consortium of investors was founded in 1997 and focuses on the retail and leisure sectors of the golf industry. The Pro Shop changed the face of golf retail in South Africa by delivering amongst other propositions, world class stores, internationally branded products at internationally competitive prices, 30 day satisfaction guarantees and unsurpassed service.
The Pro Shop has a significant share of the South African golf retail market. The Pro Shop operates under the MoreGolf Group which also owns The Vodacom World of Golf, Vodacom Golf Villages, PlayMoreGolfSA, MoreGolf Getaways and TeeTimeSA.