Dyson upbeat despite late slip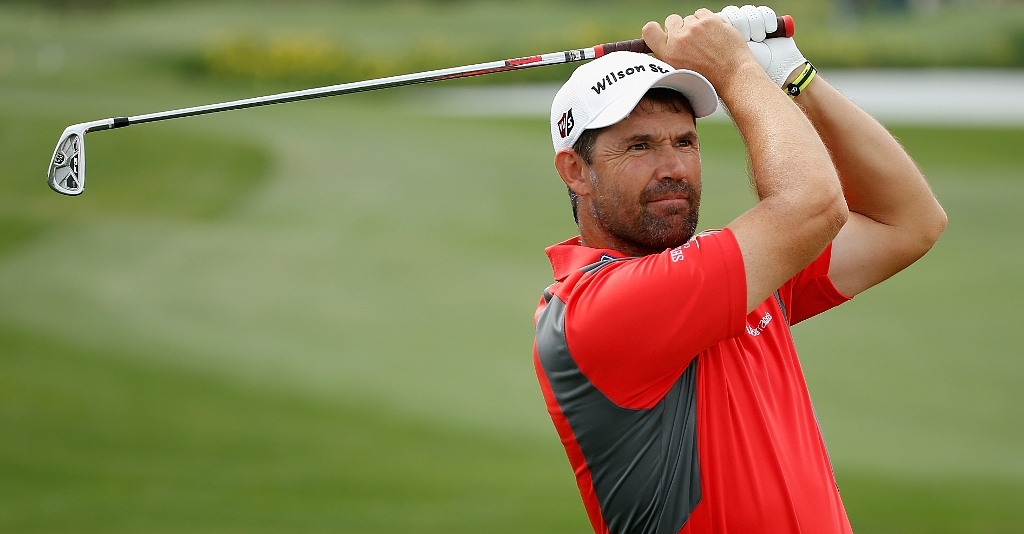 Ryder Cup hopeful Simon Dyson refused to dwell on two late bogeys in the Johnnie Walker Championship on Thursday.
Simon Dyson refused to let two late bogeys dampen his spirit in the Johnnie Walker Championship at Gleneagles on Thursday.
On a day that saw injury end Ross McGowan's Ryder Cup dream and Italian Francesco Molinari clinch his debut as a result, Dyson continued his 11th hour charge for a first cap.
To make Europe's side the 32-year-old from York not only has to win the final counting event, but also Miguel Angel Jimenez has to finish outside the top nine.
After a four under par 68 – he was six under before bogeying the two of his last three holes – Dyson goes into the second round in joint seventh place two behind fellow Yorkshireman Richard Finch, while Jimenez's 70 has him outside the top 25.
Twelfth in the US PGA Championship a fortnight ago and fifth at the Czech Open on Sunday, Dyson said: "It's amazing what your attitude can be like when you know that you have to win.
"Too often players, including myself, walk into a tournament and think 'we'll give it a go, but there's always next week.'
"This week there isn't next week."
Captain Colin Montgomerie certainly knows what Dyson would bring to his side if he does pull it off this weekend.
"He's a passionate challenge – up for the challenge and a very bright and sparkly character," he said after his own 71, a vast improvement on 79-83 last time out at the final major of the season.
"To have to come here and win and to start like that is a fantastic effort, so all credit to him."
Asked what it would mean to qualify, last October's Dunhill Links champion – that also came in Scotland – replied: "I would love it. I absolutely thrive on stuff like that.
"I've played Walker Cup (with Luke Donald and Paul Casey in 1999), a couple of Seve Trophies. I've played the Royal Trophy (Asia v Europe) under Monty as well.
"I wouldn't say I haven't been enjoying my golf, but not as much as I normally do. And then all of a sudden you hit a bit of form and these last few weeks it's really kicked in again.
"I'm really having a lot of fun out there and that's half the battle really.
"A shame to finish like that,but it's a good start, so long may it continue."
Three more days will do him.
Even if he does win and Jimenez is in the top nine Dyson would still make it if Swede Peter Hanson, whose victory in the Czech Open on Sunday prompted the Spaniard to enter this week's event, is worse than 43rd.
Hanson, though, began with a 69, while Jimenez's compatriot Alvaro Quiros, who like Dyson needs a victory, mixed five birdies with five bogeys for a 72.
McGowan, bothered by a trapped nerve for the past month and before that by knee and wrist problems, withdrew after a 77 that saw him play through the pain barrier, even squatting down after his tee shot – to 15 feet – at the short 17th.
He had required a top two finish to have any chance and commented: "Unfortunately I won't be able to make the team now, but I've got a few years left in me, so hopefully I'll make it in a couple of years' time.
"I'm pretty gutted. I had a great opportunity to make the team after having such a good finish to last year."
He won the Madrid Masters and then finished second to Lee Westwood in the Dubai World Championship.
Westwood himself is currently resting his torn calf muscle and Europe's leading qualifier, out for two weeks already, may not play competitively until the match on October 1-3.
"We are entitled to substitute a player right up until Thursday night (the opening session is on Friday)," said Montgomerie.
"If he doesn't make it – and I am 99% certain he will – then it goes down the list he qualified from."
That is Luke Donald at the moment and if Donald is given a wild card on Sunday Montgomerie would then be able to pick another player.
Finch, best remembered for falling in a river on the final hole of his Irish Open victory three years ago, did not drop a stroke in his 66 and leads by a shot from four more English players – Richard Bland, Robert Rock, David Lynn and Sunday's play-off loser Gary Boyd – plus Scot Stephen Gallacher.