Dyson, Siem stay clear, stars struggle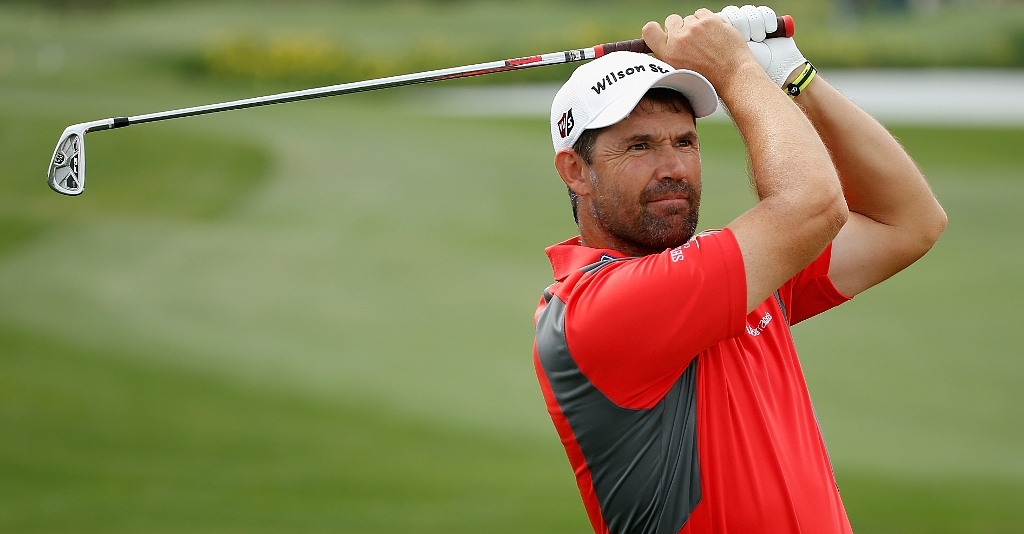 Thursday's KLM Open leaders Simon Dyson and Marcel Siem were still in front when the first round was completed today.
Overnight leaders Simon Dyson of England and Germany's Marcel Siem were still sitting pretty atop the KLM Open leaderboard when the last of the delayed first rounds were being completed today (Friday).
With a host of players, including big guns Lee Westwood and Rory McIlroy, needing to come back today (Friday) to finish first rounds that were delayed initially by overnight vandalism on four of the greens at the Hilversumsche Golf Club and later by flooding, it was already getting on for midday Friday before the first round was finally completed.
At this stage Swede Johan Edfors had made up most ground of the Friday morning returnees and his 4-under 66 had taken him into a share of third with three Englishmen, Ross Fisher, James Dinwiddie and Simon Khan, a South African, James Kingston, and India's Shiv Kapur
At 4-under they were a shot behind Dyson and Siem who had both opened with 5-under 65s on Thursday and had yet to tee off in the second round.
Behind them Westwood the World No 2, and McIlroy, the reigning US Open champion and World No 4, had struggled again, just as they had on Thursday, to make any impact on the tournament.
And indeed, after closing in a massive logjam of more than 30 players who posted opening rounds of 70, they found themselves in joint 43rd place and just one shot above the predicted cut line.
Westwood, winner of the title in 1999, had two birdies and two bogeys on the back nine, while McIlroy slipped to two over before making birdies at the 16th and long 18th.
Westwood, who along with McIlroy had only a 40-minutes break before starting his second round round said that after battling with the Saturated course, conditions had only just been playable.
"When you're dropping a ball because it has plugged and it then plugs again, it's borderline," the Englishman told Reuters. "I feel sorry for the organisers."
McIlroy, in the meantime, said the testing conditions were not all he had to think about.
"It was a struggle to get yourself mentally prepared but considering the way I played I have to be happy with level-par," McIlroy said.
"I'm going to hit a few balls before going out again to see if I can do better."
First change at the top of the leaderboard in the second round came when Khan bounced back from a bogey at the tenth with birdies at the 12th and 13th to join Dyson and Siem in the lead.