Dyson gets Tiger call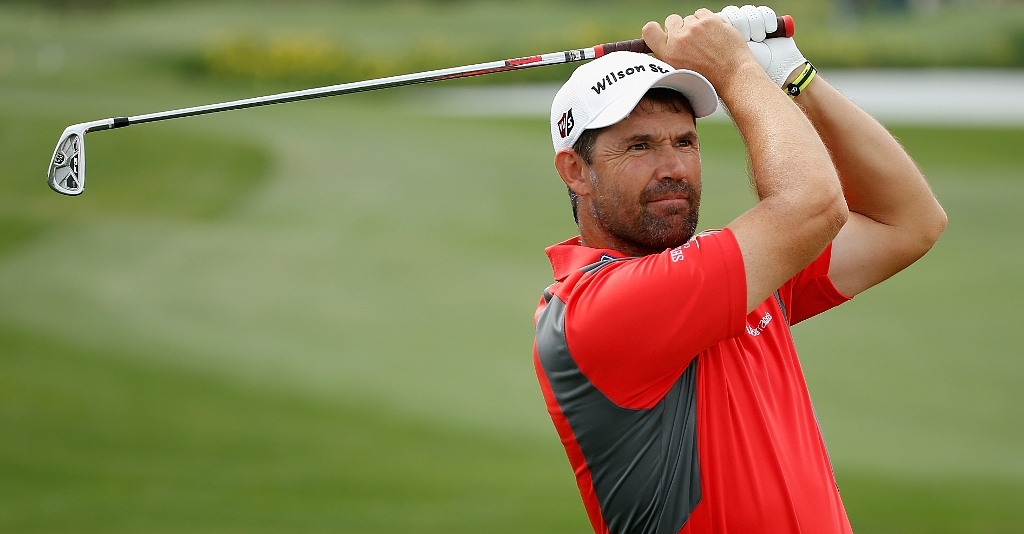 Simon Dyson's recent surge up the World Golf Rankings list has earned him an invite to the Chevron World Challenge.
Simon Dyson's recent surge up the World Golf Rankings list has caught the attention of Tiger Woods, the game's most prolific winner of modern times.
The 14-time Major champion has invited the 33-year-old York-born Dyson to take part in his limited field Chevron World Challenge in California in early December.
The 18-man field comprises the four Major winners, the top 11 available from the World Rankings, the defending champion and two wild cards which the Tiger Woods Foundation gets to select..
The tournament, established as a charity fundraiser by Woods, is held the week after the European Tour's season ending Dubai World Championships and a delighted Dyson said he had received an email from the organisers while starring for Great Britain & Ireland in their Vivendi Seve Trophy victory against Mainland Europe in Paris last week.
The invite is another cherry on the stellar year Dyson has been having.
Winning the Irish and KLM Opens and posting a top-ten finish in the Open Championship are just some of his 2011 achievements.
Although not part of any official Tour, the Chevron World Challenge, initially seen as a made-for-TV, silly-season tournament, now offers substantial world ranking points.
Northern Ireland's Graeme McDowell,last year's winner following his triumph at the US Open, received 50 points for winning it
In comparison, Dyson, won only 40 ranking points for his KLM Open victory just over a week ago.
With a first prize of around $1.35 million, and even the last and 18th place paying out $170,000, the event at the Sherwood Country Club, between November 30 and December 4, the contest is a really good financial proposition.
In the meantime as the European Tour's Race to Dubai heads towards its closing stages, Dyson's next scheduled event is the Dunhill Links Championships in Scotland,
Dyson won it in 2009.