Dyson banks on Asian experience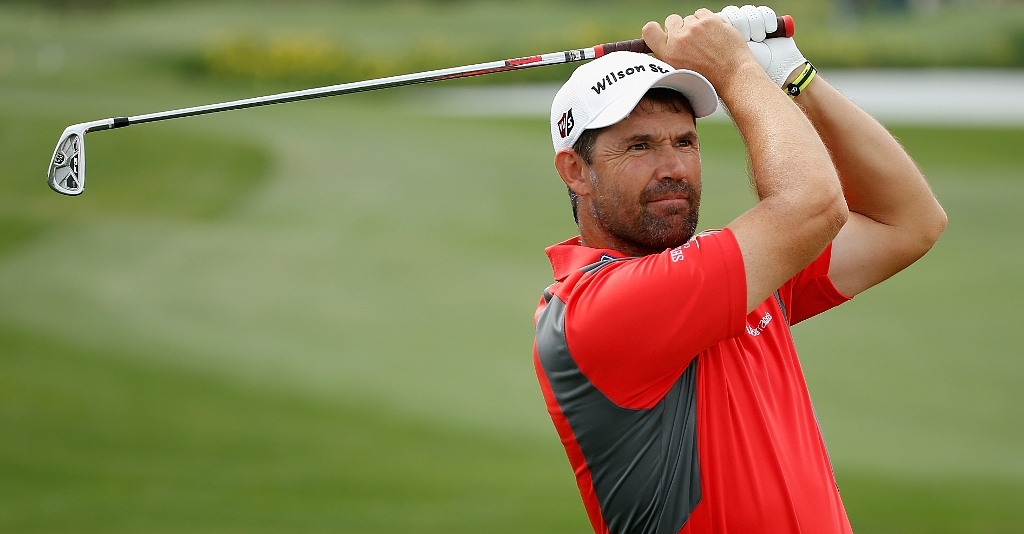 Simon Dyson is happy to be back in the part of the world where his golfing career first took off for the WGC-HSBC Champions.
Simon Dyson is happy to be back in the part of the world where his golfing career first took off for this week's WGC-HSBC Champions in Shanghai.
The 33-year-old Englishman was struggling to get his career on track when he made the decision to join the Asian Tour back in 2000, having failed to secure his European Tour card.
It proved to be unquestionably the right move, as he subsequently picked up three titles in his maiden season, kickstarting a successful career that has seen him pick up six European Tour victories, including two this year.
The good vibes he gets off returning to the place where it all started for him makes Dyson hopeful that he will be able to challenge the world's best for the £720,000 Shanghai first prize this week.
"It's weird the success I've had out here and it's amazing what it's done for my confidence," said Dyson.
"Every time I come this way, I feel as if I'm going to play well. And, though I don't want this to sound big-headed, I have this feeling that everyone else knows."
Dyson's was also buoyed by a letter he received from Arnold Palmer praising his recent triumph at the Irish Open.
"The letter was typed, but the signature at the bottom was definitely his," he told www.hsbcgolf.com.
Headlining the event are the four major winners this year – Charl Schwartzel, Rory McIlroy, Darren Clarke and Keegan Bradley – as well as the likes of Rory McIlroy and Lee Westwood.
Though they will provide plenty of competition, some other big names won't be in attendance, including World No 1 Luke Donald, whose wife Diane is about to give birth, Sergio Garcia, who is resting after his recent successes, as well as Tiger Woods and Phil Mickelson.
Defending champion Francesco Molinari is also taking part, eager to emulate the success he had last year when he held off a charging Lee Westwood in the final round.
Though he hasn't won since then, the Italian is quietly confident ahead of his title defence, though he realises full well what a special performance he managed to put in 12 months ago.
"Last year was a great week and I've got some great memories of the event and the course," said Molinari.
"I'm really looking forward to going back there to defend the title and it's a golf course that I really like. I'm in good form and I would love to do well again.
"My battle with Lee was probably the best golf I've played so far on tour and the best week I've had on a golf course.
"Going back there now I realise what I did there and I'd love to play that well again.
"It's going to be hard to repeat that form this year but I'll be trying to defend the title. I set a really high standard last year."