Duval's long road ahead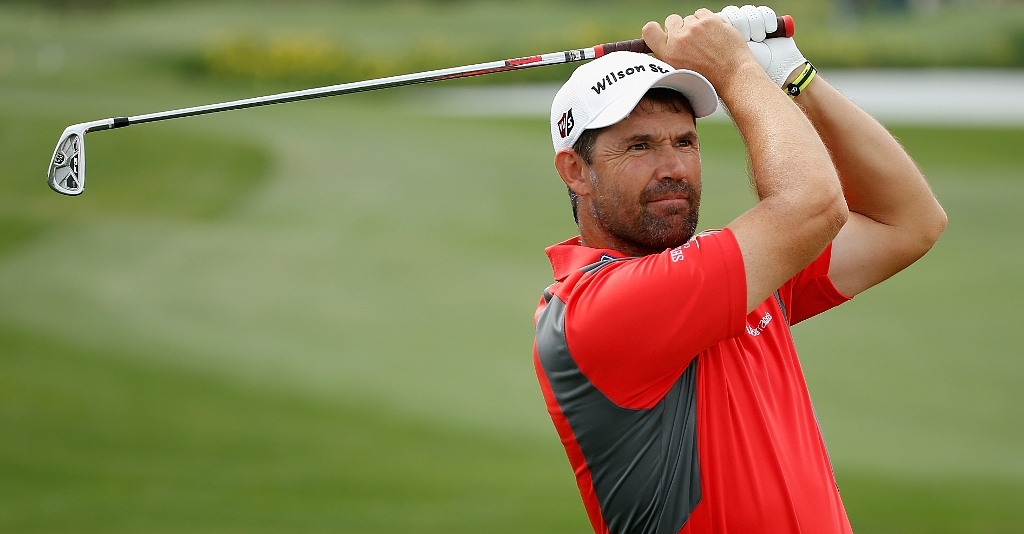 Mark Garrod reflects on the trials and tribulations of former Open Champion and world number one, David Duval.
When David Duval took a share of fourth place halfway through last year's Open Championship golf fans wondered if it was the start of something big.
Greg Norman in second place was the main story of the day, of course, but at 53 and semi-retired Norman was not on the comeback trail, just revelling in an unexpected week in the spotlight.
Duval was in a totally different position. After giving up the game because of injuries and disillusionment he was trying to climb the ladder again – all the way from 1,087th in the world.
Eight months on he is 826th, not exactly the leap he was hoping for. He still has not had a win since 2001, a top-10 finish since 2002 or a top-20 finish since the 2006 US Open – and last week in Florida rounds of 82 and 75 sent him crashing out of the Honda Classic in last place of the 141 players who completed 36 holes.
As a past champion, Duval can keep trying at The Open until he is 60, but on the US Tour he could lose his exempt status at the end of this year. His fall from the dizzy heights of world number one has been that dramatic.
The 37-year-old kept his card for this season as one of the top 50 career earners on the Tour, but that can be used for one year only unless the player concerned is in the top 25.
And despite Duval's winnings of nearly US$17million, that figure is good enough only for 35th place.
It goes to show how much money is on offer these days, but it is bad news for Duval.
At Birkdale, where he crashed to a third-round 83 and to a finishing position of 39th, he had spoken so optimistically about the situation after 36 holes.
"I've been expecting to play quite well for some time," he said.
"What's made it click is what's been going on for the last year and a half and the work I've been putting in and the time I've been using to practise.
"Frankly I put it back together, my golf swing and my head and everything else that I've wanted to do and I'm getting very comfortable with what I'm trying to do now."
Asked how much he wanted it compared to when he was reaching the number one spot in 1999 Duval replied: "I probably don't live it and die it like I may have back then, but I also haven't sought a return to be mediocre.
"I know what greatness is about and I know what it takes to have greatness. I won't settle for mediocrity.
"I've been trying to get back to greatness. That story is yet to be told as to whether I can get back to that point or not, but that's what I strive for.
"I am looking towards playing great golf from here until early or mid-40s."
On his return to the States he missed four of his next five cuts and while he did have a 22nd place in the middle of that he finished the year 219th on the money list.
After four events this year he stands 166th. And it is clear where the problem lies.
While ranked third in putts per round Duval is 189th out of 189 in driving accuracy.
Since Tiger Woods first reached the world number one spot 12 years ago only four players have taken it away from him for spells.
Norman regained it for 19 weeks, Ernie Els grabbed it for nine, Duval for 15 and, in the only break from Woods' dominance this decade, Vijay Singh for 32.
Duval is the youngest of the quartet, only four years older than Woods. But the chances of him challenging for the top spot again look about the same as Colin Montgomerie asking Nick Faldo to write his Ryder Cup speeches.
He is still trying, but it is not the number one focus of his life any more. That is his wife and their five children.
"I live for my family," he said. "I'm 100 per cent happy. I'm where I want to be and I'm doing what I want to do.
"The difficulty now lies in actually leaving and going and playing. I was alone (when he won at Lytham) – I had friends and family and such, but to have your own family.
"I've told my wife that she'll get the first trophy and the kids will get the second."
That is presumably still the dream, but turning it into reality is proving really tough for the player who 10 years ago won four of his first eight events, shot 59 and knocked Woods off his perch.
"It's the very few who climb to the top and stay there for extended periods of time," Duval said recently.
"You can name the people across different sports on one hand probably – Jack (Nicklaus), Tiger, Michael Jordan, Pete Sampras, (Roger) Federer."
Not many fall as far as he has, though. And even fewer then make it back up again.