Dustin docked two shots for late start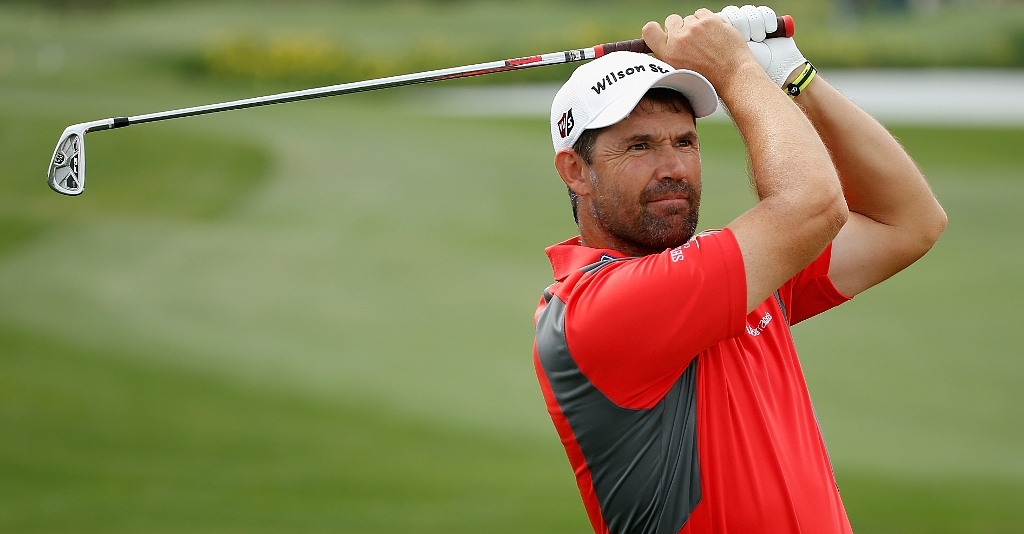 Dustin Johnson made the headliners again on Thursday with his second 'booking' in less than week.
Dustin Johnson made the headliners again on Thursday with his second 'booking' in less than week.
Last week the tall, big-hitting golfer who is rated as one of the USA's best young prospects to win a major, was fined for reckless driving in his home state of South Carolina and on Thursday he was docked two shots for arriving late at the tee-box for the first round of the Northern Trust Open at the Riviera Country Club in Los Angeles
Johnson wound up with his second unusual penalty since that bizarre one at last year's US PGA Championship when his caddie mistakenly told him his tee time was 40 minutes later than it was scheduled for and Johnson had to race up the hill at Riviera just to avoid being disqualified.
Johnson was halfway through his warm-up routine at the Northern Trust Open when a PGA Tour official ran over to the range to tell him he was supposed to be on the first tee box, located up a 100-foot slope next to the historic clubhouse.
"I was like, 'What are you talking about?'" Johnson said. "I've never missed a tee time before."
He was slapped with a two-shot penalty for not being on the tee box at 7:32 am – his starting time – but not disqualified for players have five minutes to get to the tee before this happens and Johnson made it with just six seconds to spare.
Johnson made a par 5 on the opening hole and had to put down for a double bogey. He finished with a 2-over 73 to find himself well down the field by the end of the day.
Last summer, Johnson was penalized two shots on the 18th hole of the PGA Championship when he didn't realize he mistook a sandy patch as the rough instead of a bunker at Whistling Straits with the gallery standing all around him and because of the penalty he incurred for touching the sand with his club before playing the shot, missed the playoff won by Martin Kaymer.
Johnson's caddie, Bobby Brown, accepted the full blame for mixing up the tee times.
Brown said the tour sends text messages of tee times, and they came in all at once – 8:12 am for the Wednesday pro-am, 7:32 am for Thursday's opening round and 12:12 pm for the second round.
Brown said for some reason he had "12" stuck in his head, and when Johnson asked him for the tee time on Wednesday afternoon, he told him it was 8:12 am.
"I don't look at my times," Johnson said. "I leave that up to Bobby."
Defending champion Steve Stricker who was drawn to play with Johnson said he was taken aback when he saw Johnson empty a bucket of balls on the range when he should have been heading for his tee-off.
Then when the starter announced the group at 7:32 am – DA Points also was in the group – Johnson was still on the pratice range.
"We looked down from the first tee and could see Dustin still there," Stricker said. "We tried to yell down to him, but by then it was too late."
Things didn't get much better for Johnson when he eventually made it onto the tee with just six second to spare.
IOn his charge up the hill he had tweaked his left hip and it took a couple of holes before the pain went away.
"I had to run up those stairs," he said. "I get up there on the tee, my adrenaline is pumping, and my hip just locked up on me for a couple of holes. It was tight."
With a bogey on the second hole, he already was 3 over and still trying to settle down.
"I was pretty (ticked) off on No. 1 and No. 2," Johnson said, pausing briefly before adding, "and 3, and 4 and 5."
A double bogey on the par-four 10th didn't help – but it did seem to settle him, somehow and he made no more mistakes and finished with a birdie on the 18th hole.
"It was just one of those things," Johnson said. "I'll get over it."
Heading to his car, where Brown was sitting in the front seat, Johnson grinned and said, "It might take Bobby a little longer."