Dunhill Notebook: Thursday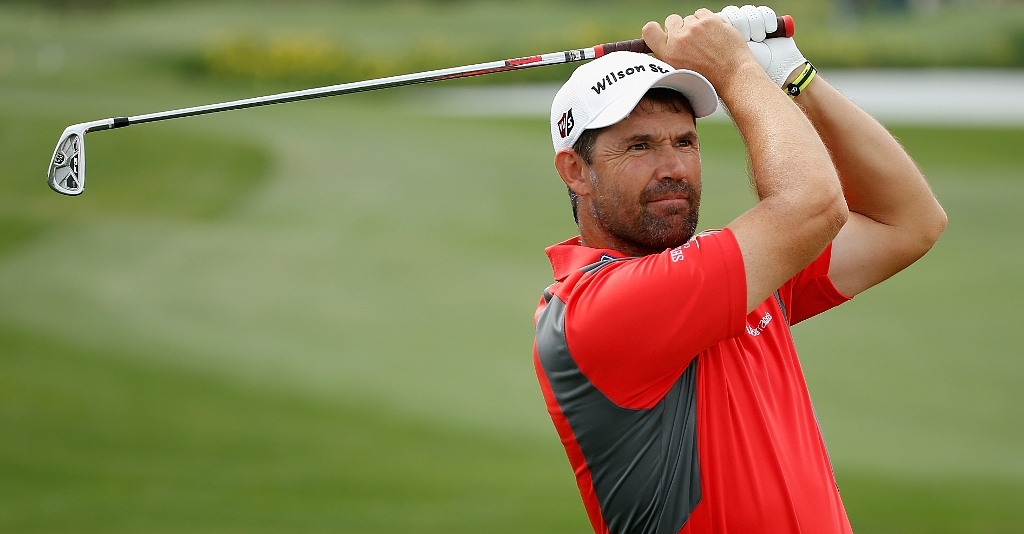 Our man up in Scotland, Matt Cooper, feels a little under-dressed as he attends a Media Welcome dinner.
Dunhill Thursday Notebook
Old Course atmosphere
I arrived in St Andrews at about five o'clock yesterday afternoon and the town and Old Course were looking magnificent in the autumn sunshine.
Soon after I arrived, Dunhill held a Media Welcome dinner in a marquee behind the 17th green and a couple of friends urged me to join them – I did so a little bit reluctantly given that I was dressed in jeans and t-shirt; a wariness that seemed even more relevant when everyone else turned up in very formal attire.
I have rarely felt so awkwardly out of place and spent the first hour cringing with the arrival of every well-dressed guest, but the hosts were insistent that I stay.
And it was just as well because I had a really good chat with a French journalist called Phillippe who answered all my questions about his fellow countrymen (one of my pet subjects).
He revealed that Gregory Bourdy is very talented but still a little unconvinced of his own ability, Francois Calmels is absurdly laid back and Michael Lorenzo Vera one of the nicest guys on tour.
He also told me that Raphael Jacquelin once told him that the French contingent are yet to get to grips with the fact that score rather than style is what matters.
Jacquelin admitted that the French still concentrate on elegant swings rather than learning the wily crafts of saving par or making birdie with a canny short game.
Nice start to the day
The weather in Fife this morning was superb – clear, crisp and sunny.
I had an 8am tee-time at The House Club at Elie after being recommended the course no less than three times in the last two weeks – by past and current students at St Andrews plus the Challenge Tour player George Murray who regularly plays there.
When I arrived on the course there were just two other people in attendance – the European Tour Chief Executive George O'Grady and his son.
The course winds it ways through the back end of the small and beautiful harbour town of Elie, and it was looking little short of sensational in the low autumn light.
I'll be reviewing the course later this month in more detail, but in short it was one of the most enjoyable rounds of my life.
A James Braid course, it was always going to be fun to play, but it was in great condition and I'd recommend it to everyone.
Kingsbarns
I drove straight from Elie to Kingsbarns, for my first glimpse of the youngest of the three courses in this championship.
There is no question that it is visually stunning – you can stand behind the 18th green and turn a full 360 degrees gawping at the undulating holes that stretch in every direction.
My first thoughts are that the course is a bit special, but I'm a bit wary of a couple of features which are a little too resorty for my liking – the 11th hole, for example, looks like it has been lifted from The Grove club in Hertfordshire.
But on the whole the majority of the course looks like it has been built by nature rather than manipulated by a tip-up truck and a JCB.
Manuel De Los Santos
Not all the amateurs playing this week have a corporate or superstar background and at least one man has a back story that is truly inspirational.
25-year-old Manuel De Los Santos is originally from the Dominican Republic and as a promising basketball player he dreamed of playing in America until a terrible car accident led to his left leg being amputated.
Years later, now married and relocated to France, Manuel found himself watching The Legend of Bagger Vance and it changed his life.
Next morning he removed his prosthetic leg and started hitting balls.
Over the next four years he would hit 2,000 balls a day until he had his handicap down to three and was regularly winning international events for disabled golfers; this week he plays three of the finest courses in the world, next to some of the greatest players in the world.
I watched him hit his approach to the 18th at Kingsbarns and his balance on one leg is extraordinary. He had about 100 yards to the pin, hitting from a downslope, over a deep stream, to a narrow green.
He hit a high, floating shot that landed softly and very nearly dropped in the hole.
Brilliant stuff and worth the high fives and cheers that greeted it.
The rotation
The weather is a little bit chilly today but the wind is more or less non-existent so those who have played Carnoustie today may have an early advantage – getting the tough course out of the way in perfect conditions.
Rumour has it that the wind will reach 40mph on Saturday so it could get a little messy before the cut.