Dunhill Friday Notebook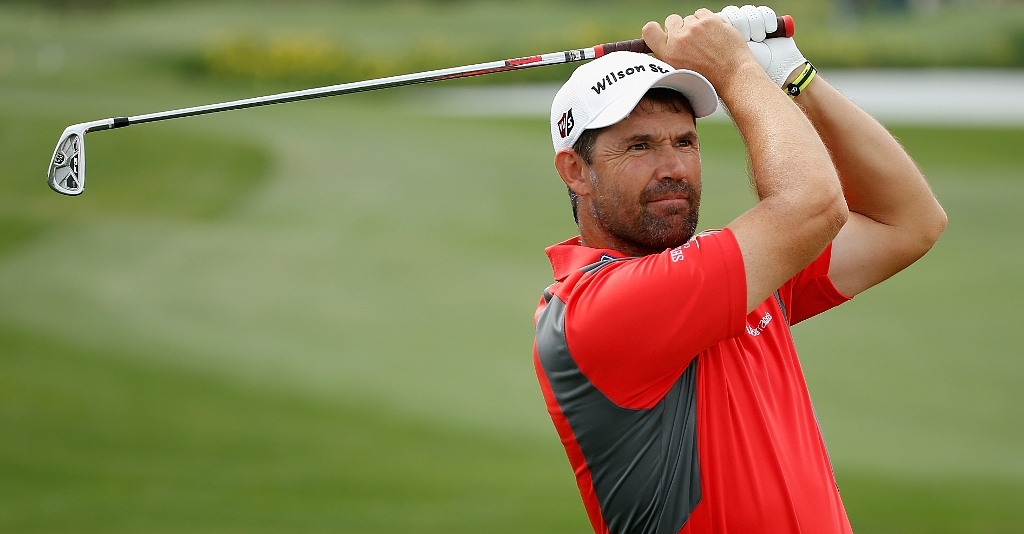 Matt Cooper is at St Andrews and says that each time he has visited the home of golf, it is always better than he remembers.
St Andrew's – golf town
If you have never been to St Andrew's I urge you to make a first visit soon.
I've been to lots of places around the world that claimed to have a special atmosphere and have often departed a little under-whelmed, but the home of golf is always better than I remembered.
There are the obvious reasons – the Old Course, the fact it starts and finishes so close to the centre of the town, Tom Morris' golf shop, the buildings around the 18th green.
But it is the little things that clinch it for me – like the fact that people can walk down the high street with a golf bag on their back and it doesn't get a second glance.
Or that even professional golfers and caddies – who normally affect a careworn worldly-wise attitude – can become afflicted with excitement.
Last night I came across David Gleeson's caddie Sean taking photographs of the 18th hole and ended up taking a few shots of him standing in front of the green and the famous buildings.
The Australian Gleeson had endured a poor round (he was struggling with his putter) but that didn't stopping Sean enjoying himself – after I left he went straight to the Golf Museum.
Fashion faux pas
I reported yesterday that I turned up to a formal dinner on Wednesday night looking like a painter and decorator (to my enormous embarrassment).
What I forgot to write was that my mistake was purely one of etiquette, but Julian Tutt can have no such get-out clause.
He turned up wearing an extraordinary pair of orange cords – where do posh people buy such things?
Unusual wake up call
I had quite a shock first thing this morning.
Last night I didn't close my curtains so when I woke up I peered beyond the end of the bed and through the large window to see what the weather was like.
As I considered what to wear a double decker bus pulled up at the stop outside the B&B.
Slowly, one by one, the passengers on the top floor turned to their left and we all stared at each other for a short while before the bus pulled away.
The Duke's course
After a full Scottish breakfast I headed out to the Duke's course which lies a couple of miles inland from the town.
The setting is dramatic with superb panoramic views of the town and the links courses that have made it famous.
The weather wasn't the best this morning – a little damp and grey – but the variety of colours on and round the Duke's were stunning and dramatic.
From the clubhouse you look down on a valley with autumnal trees, long fescue grass, large white sand bunkers (with jagged fluffy-grass edges) and beautiful lilac heather.
My first thoughts when looking at the course were that it reminded me of Whistling Straits, the course in American that hosted the 2004 PGA Championship.
And it turns out that the link is more than just a figment of my imagination because, although originally designed by Peter Thomson, the course was recently re-designed by Tim Liddy, who worked with Pete Dye at Whistling Straits.
I played with David Scott, the Golf Manager at Duke's, and it was a really enjoyable couple of hours.
The course offers St Andrew's a different golfing experience – the heathland layout being a great contrast to the seven classic links courses nearby.
Every tee shot is wonderfully framed, the fairways are a little more forgiving than they appear at first glance, the bunkering is fair and the greens are beautifully smooth and quick.
The amateurs
I didn't expect to be quite as fascinated by the amateur golfers as I have become, but their biographies – full of hypnotically banal detail – have got me mildly transfixed.
A few of my favourites so far include:
Ogden Phipps II who is the son of Ogden Phipps, the financier and sportsman who became the pillar of horse racing in World War II.
Michael Sofaer who, due to eye surgery, cannot see further than 125 yards; a cruel indignity for a man with his name.
John O'Hurley who put an engagement ring in a box in the cup of the 7th hole at Pebble Beach for his (now) wife Lisa to find. She did find it and promptly hurled it over the cliff thinking it was rubbish (which, technically, makes her a litter bug); John had to scramble down the rocks to recover it.
Lisa herself was once hit by a stray Celine Dion shot. The Canadian warbler then sang 'My heart will go on' to make Lisa feel better.
Ruud Gullit "has a deep interest in history, particularly Ancient Egypt."
Flag day
Last night I had a beer with two Icelandic journalists and they were telling me how pleased they were to see their national flag flying alongside the 18th fairway.
There is no Icelandic player in the field, the nation's top golfer Birgir Hafthorsson is currently struggling badly with injury and the national team failed to qualify for the World Cup at the recent qualifier in Estonia, but that didn't stop the Tour flying the flag and two men appreciated the effort.
Tomorrow
The weather forecast for Saturday could make for some interesting scores: scattered showers are not too bad but they will be blown around by a regular wind of 35mph with gusts of at least 50mph.
As I write this Richie Ramsay is being interviewed and he has just been asked about the forecast – he says that Carnoustie will be a bleak prospect …