Dunhill Betting Preview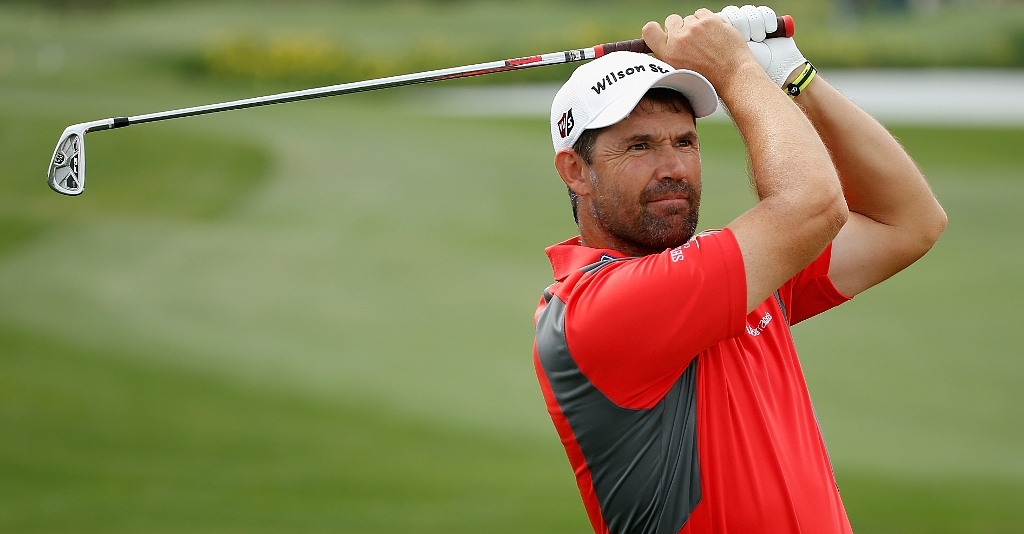 Ben Coley previews this week's Dunhill Links Championship, and reckons Simon Dyson could become a repeat winner.
"My caddie said 'take your time' and I said 'why?'.
"He said 'because it doesn't get any better than this'.
"And he's absolutely bang on."
Those the words of Simon Dyson, relaying a conversation with his caddie on the 18th green at St. Andrews, shortly before lifting the Alfred Dunhill Links title in 2009.
Before coming to Dyson, the point of that quote is to underline that while you might catch Hugh Grant or Samuel L. Jackson lining up a putt this week, do not be fooled into believing that this Pro-Am format event is anything but an important one to the professionals.
If you remain in any doubt, take a look back through the tournament's history and you'll see champions out of the top drawer.
Martin Kaymer, Robert Karlsson, Lee Westwood, Colin Montgomerie and Padraig Harrington were all at the top of European golf when winning this illustrious prize while the other four winners – Dyson, Paul Lawrie, Stephen Gallacher and Nick Dougherty – are players who at their best have flirted with golfing super-stardom.
It's clear then that those towards the head of the market have prospered, but what else can we ascertain from previous renewals of the Dunhill Links?
Seven of the last ten winners finished in the top-15 on their previous start
Each of the last three winners had already won during that season
Of the eight winners who had played in the corresponding year's Open Championship, four were in the top-12
Five of the last six winners had a previous top-10 in this event.
While trends are not everything and can at any time be broken, I'm willing to pay particular attention to them at a tournament as unique as this one.
With that in mind, the questions are firstly 'who fits the bill?', followed by 'are they value at the price?'.
The answers to the first are Dyson and Thomas Bjorn and to my mind there is absolutely no doubt they represent outstanding value.
We'll start with Dyson, who went 68-66-68-66 on his way to a three-shot victory in this event two years ago.
With Rory McIlroy and Luke Donald among those chasing him home, that represented his finest hour and as his second win of the season looked to have propelled him into a Ryder Cup spot.
As things transpired, Dyson was to just miss out and his determination to put that right ahead of next year's match in Medinah is already clear.
And if his performance in the Vivendi Seve Trophy is anything to go by, he'll be a huge asset to José Maria Olazabal if he does qualify, which I expect him to.
Indeed, Dyson's sole defeat came courtesy of an Anders Hansen birdie on the final hole of their singles match and although he'll have been disappointed, his side went on to win the prize.
Prior to that, the Yorkshireman finished in the top-25 in each of his previous five starts in Europe, winning twice, and in fact has five top-10 finishes this season on top of those successes.
I can't recall many more impressive performances than the one Dyson put together on the back-nine of the Irish Open at the end of July.
Every iron shot was on the money, or so it seemed, and there are very few golfers even at the top of the sport who can do that when it counts.
Dyson doesn't just cope with pressure, he thrives on it.
That's why when I see the names of Westwood, Donald, McIlroy and Kaymer at the head of the market I still believe that he can win.
On top of this, he was fifth when defending the title last year and also has an eighth-place finish to call upon, which when combined with a superb ninth at the Open Championship earlier this year shows he's an excellent links player.
Team ISM manager Chubby Chandler said after Dyson's KLM win that he'd perhaps win again this year, a prediction that has more chance of coming true now that he's been invited by Tiger Woods to play in the Chevron World Challenge in December, an event that is made up ofan exclusive and elite field.
That's surely going to be a major boost for an already confident player who at his best can go head-to-head with anyone and come out on top.
On now to Bjorn, who was on the losing side at the Vivendi Seve Trophy but led the European Team's final-day revival by beating Lee Westwood in a tremendous match.
Prior to that, the Great Dane had won his last two strokeplay starts in fabulous fashion and all of a sudden he's gone from Ryder Cup backroom staff member to forerunner for a 2012 spot.
And when he's playing like he has done this year, who better to have on the team? He may not be particularly flashy, nor is it easy to say exactly what it is that makes him brilliant, but when on-song Bjorn is exactly that.
He's now won 19 titles, three this year, and interestingly follows a path Martin Kaymer trod last season in that he's aiming for the hat-trick this week having also won out in the desert earlier on.
For some reason, bookmakers aren't paying him much respect – he was at 40/1 not too long ago after having opened at a ridiculous 50s before the smart money was down.
That's the same price as Ernie Els, who despite slight signs of improvement has had a torrid year. It's also not much bigger than Joost Luiten, a man yet to win, while similar comments apply to Gary Boyd and Jamie Donaldson who also surround Bjorn in the market.
To me that is completely illogical and evidence that bookmakers are simply operating under some sort of 'surely he can't win again' banner.
My answer to that is simple – why not?
He's had a week off to recharge the batteries, is the hottest player on the European Tour and few are better at links golf.
Bjorn knows that, as he himself said:
"I've always enjoyed it. It suits the way I play the game with a low ball flight."
That's why he has five top-10 finishes in the Open Championship and why he was 11th in this event last year.
He's won the Scottish Open and the Johnnie Walker Championship, so we know he can produce his best golf north of the border, and for the life of me I cannot understand why any odds compiler would stick up 50/1.
Next it's a case of picking between Lee Westwood and Dustin Johnson, with preference for the former.
DJ would certainly have been on the list were it not for the furore over his caddie situation – for those that have been on the Moon since Sunday, Joe LaCava has left Johnson after five months together to take Tiger Woods' bag.
As I've written before, Johnson is a man who deals with adversity very well so it wouldn't surprise me were he to contend, especially as his Open Championship form over the last two years shows a distinct liking for this game.
However, the fact is his preparation hasn't been ideal and I'll keep an eye on him with a view to backing him in future renewals – he has all the shots to win this tournament.
Instead, some of the staking plan has to go on Westwood.
He fits most of the criteria in that he arrives in form, has a good record in the event and has won