DUBAI BONANZA COULD NET TIGER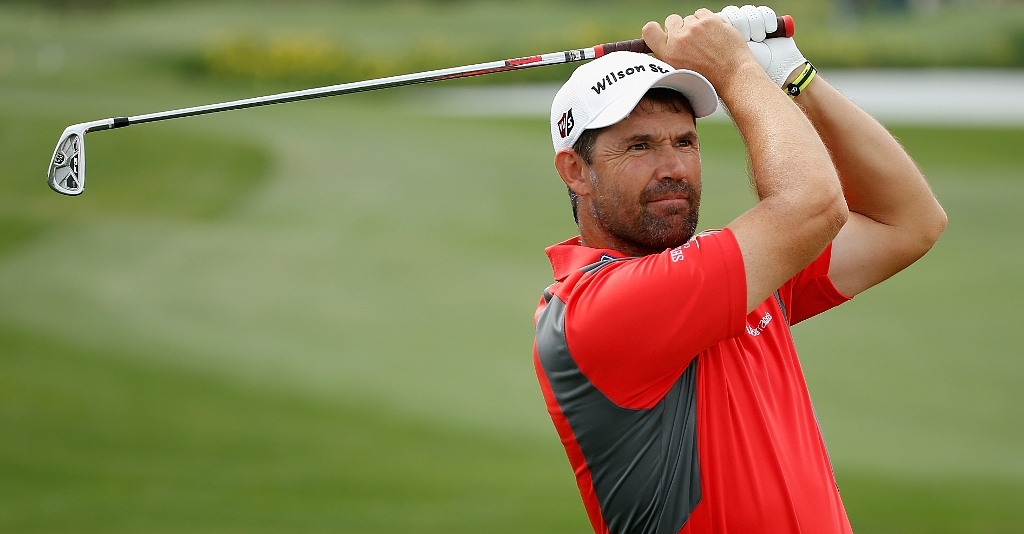 The European Tour has become the grateful recipient of an incredible £97million sponsorship deal.
The European Tour have become the grateful recipients of an incredible £97million ($199million) sponsorship deal – and they don't even have to deliver Tiger Woods.
Thirty years after total prize money on the circuit stood at only £1million ($2million) it was announced today that the Tour is to stage the world's richest golf event in Dubai in November 2009.
It will be restricted to their top 60 earners that season, meaning that Woods – and six more of the world's current top 10 – will have to make more European-counting appearances if they want to play.
Confirmation of the $10million Dubai World Championship and an Order of Merit bonus pool worth the same amount came with the signing of an initial five-year deal that had Tour chief executive George O'Grady saying: "This is so much more than a tournament sponsorship.
"It is a long-term partnership which will see the European Tour and Dubai joining together to significantly enhance the game worldwide and take golf to a new level for spectators everywhere."
The first five years of the partnership with Leisurecorp, the company behind Dubai's leading residential golf community, is worth 200million US dollars and will see the construction of an international headquarters for the European Tour and the creation of a global property company to develop new tournament venues around the world.
Woods is designing his first course in Dubai and has played in the Desert Classic there four times – he won the title last year and was third in February – but he has never played 11 European Tour events in one season and that is currently the minimum requirement for eligibility into the Dubai World Championship.
Moreover, by the time the tournament comes around that figure may well have gone up.
"There is absolutely no way it will be dropped from 11," commented O'Grady. "If I ever put that up to the tournament committee I think I would get lynched.
"Quite a lot of our players think we should raise the number and that is being discussed by the committee in January. This isn't all about Tiger Woods."
Perhaps to the surprise of many, the sponsors say they are perfectly happy with that arrangement.
David Spencer, chief executive of Leisurecorp, said that no appearance money would be on offer and stated: "We set out to create an event that was bigger than any one individual and that the world would stand up and take notice of.
"We went into this venture with our eyes wide open. In the fortunate times I have met Tiger he is a very smart individual and we hold him in the highest esteem not only as a golfer, but as a person.
"He plays a very important role in Dubai and the world of golf and if I was Tiger Woods I would want to play in this event.
"I am sure there will be years when some of the players come and some don't, but we have a very long journey in front of us. My team want to create an event that focuses the world's golfing eyes onto Dubai and there are ways of doing that.
"There are more things to look at than just whether Tiger is going to play or not. Everybody opens their arms to him, but it was not part of our decision-making process."
Asked if he would be upset if the European Tour did raise the minimum number of events and by doing that made it less likely for Woods and some other Americans like Phil Mickelson to qualify, Spencer added: "Not at all. That's a decision for the players and the Tour to make.
"A lot of great world players have started their careers on the European Tour and a lot of the spread of golf globally can be attributed to the European Tour.
"The way the Tour is expanding there's no reason why people can't qualify to play in this, but I don't think playing in this should be easy."
In theory, it should not be that difficult for Woods to find a way to become eligible if the 11-event rule for European Tour membership remains in place. In the season just ended he competed in nine counting tournaments – four majors, three World Championships, Dubai and the HSBC Champions in Shanghai – and so would have needed only one event to have qualified.
Under the new sponsorship the Order of Merit will be renamed "The Race to Dubai" and the number one player will receive – at the current American dollar to British pound exchange rate – a bonus of £976,562.
Coupled with the tournament first prize of £813,798 it means that one putt at the end of the week could be worth nearly £1.8million.
Not that that is a record in these lucrative times for golf. When Woods won the US Tour's Tour Championship in September he earned himself almost £5.5million – £615,000 for the event and a £4.8million annuity bonus for topping the FedEx Cup standings.
Next year the Volvo Masters at Valderrama in Spain will again complete the season and when asked why Dubai could not follow that O'Grady replied: "An agreement of this size doesn't just happen in five minutes.
"There's been quite a lot of work to get all the different pieces of the jigsaw together – and there are more pieces that we can't reveal today.
"The courses will probably not be ready for the end of 2008. They might be, but we are going for seven-star facilities. Good enough is not good enough in this agreement."
The introduction of the FedEx Cup across the Atlantic brought matters to a head on the European Tour, taking away as it did many of the star names for weeks at a time during the summer.
Dubai is the start of their response.
There has been talk of the European Tour changing its name, but O'Grady added: "We can't at the moment see any reason to change. None of the business partners we have tell us that they the name to change."
He does not rule it out at some point in the future, however, and nor does he rule out Dubai one day staging the Ryder Cup.
It is in Wales in 2010 and Scotland in 2014, then is likely to go to the Continent at least twice. Spain, Sweden, Germany, France and Portugal are already in the hat for staging it.
When Dubai then? "I think it's highly unlikely before I am pushing up the daisies," said O'Grady.