Driving seat trumps driving range for Yates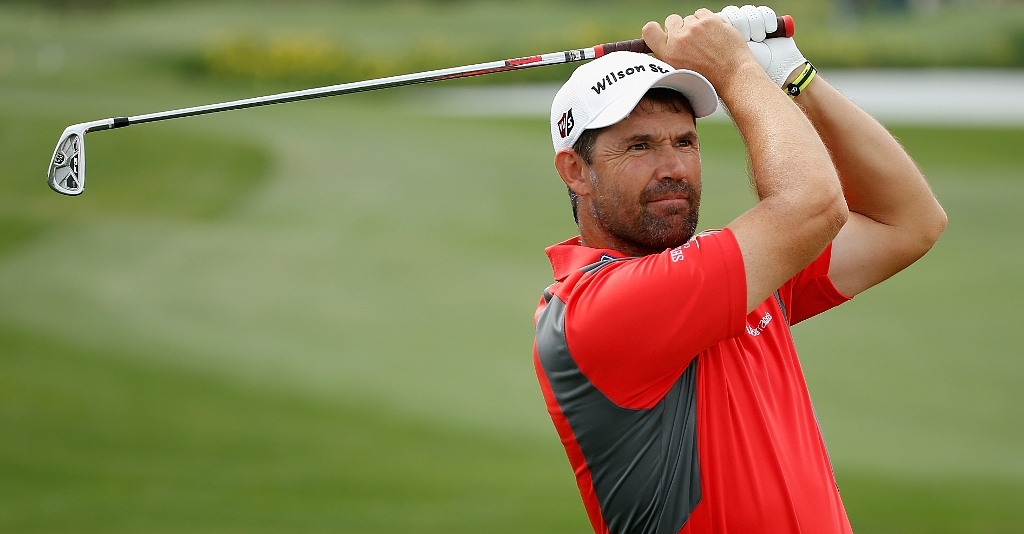 Motorsport enthusiast Simon Yates claims to get more of a kick out winning races than golf tournaments, despite a brilliant eight-under-par 64 leaving the Scot with a chance of claiming the biggest victory of his career at the BMW Asian Open.
Yates tied the course record at Tomson Shanghai Pudong GC after firing nine birdies and just one bogey at the 18th to move into a tie for third place on nine under par, two strokes behind leader Raphael Jacquelin going into Sunday's final round.
Yates, born in Glasgow but a resident of Thailand, races in the country when not occupied with his day job and insisted being on the track, rather the golf course, is a much more stimulating experience.
"The first win I had racing in a car was the best winning feeling I have ever experienced," said the 37-year-old, who also represented Scotland at skiing in his youth.
"Golf has never given me that.
"Shooting good rounds is always nice but, the last year and a half, I haven't done anything special.
"It's not a great feeling when you go out and finish 30th or 50th. When you're in contention it's nice but it's better when you're on the podium after racing cars.
"It's something I've never done before and I'm beating guys who have been racing karts since they were young – that's why it's such a good feeling."
Yates, who has two Asian Tour victories to his name, also admitted the sedate nature of golf does not exactly suit his character.
"I'm not exactly calm on the golf course," he added.
"I'm getting better but it's difficult.
"I think that's why I'm very good at driving and skiing because it's quick thinking. In golf you have time to reflect in between shots."
Yates' round was built on a deft touch around the greens as good work with his wedges brought about four birdies.
And the Scot revealed that it was a sponsors' event in March with 1999 British Open champion Paul Lawrie that brought about a fundamental improvement in his approach play.
"It's funny. Every year I'm up there in greens in regulation but I struggle on the short game," he said.
"I was doing a clinic with Paul Lawrie in Singapore. I watched him do a short-game class and everything just started to make sense.
"I had been trying to copy the Thai players, they use a lot of touch and feel to land the ball near the hole and spin it, but I wasn't hitting it properly and spin is inconsistent.
"Paul tries to land the ball six feet on the green and roll it to the hole. Chip and run is the most consistent way and I learnt a lot from that."
Overnight leader Jacquelin, meanwhile, produced a solid two-under-par round of 70 to hold a one-shot lead at 11 under from Australian Scott Hend.
The Frenchman has now led the field for all three days, as he did when claiming his maiden European Tour victory in Madrid in October 2005, but Jacquelin realises emerging victorious on Sunday will be a much stiffer task.
"I shot three 64s in Madrid and had a seven-shot lead so I was pretty confident," he said.
"But this is a different story.
"I'm excited every time I'm on the leaderboard but I'll be calm also as that's the way I play.
"And I'll try to have a bit of fun. It's easy to be funny if it's going well but, if not, I'll just keep smiling."
England's Paul Casey, who was four over par after a round of 77 today, has withdrawn with a neck injury.