Dredge eyeing second Madeira title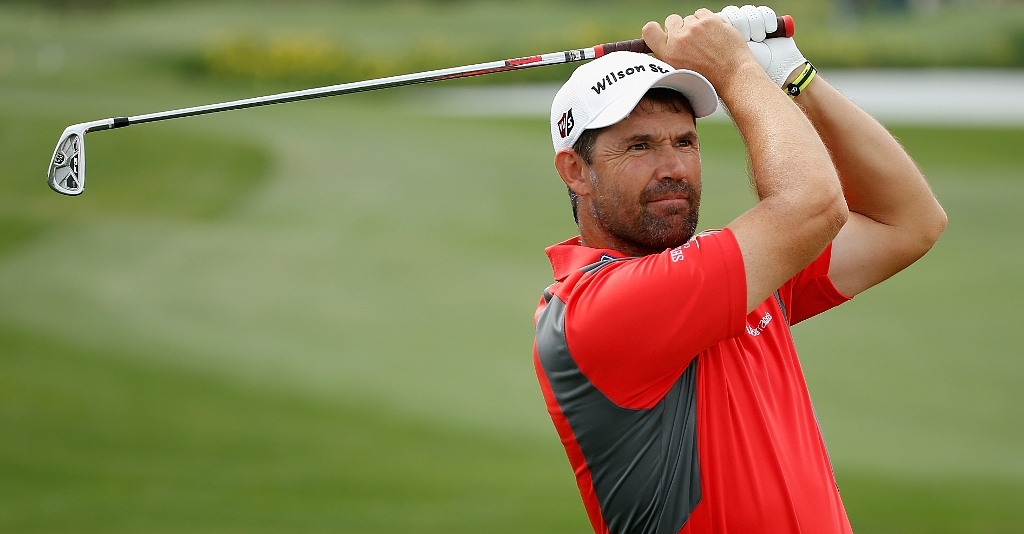 In a week when Europe's best will be at Sawgrass, Bradley Dredge is looking to claim a second Madeira Island Open.
In a week when Europe's best will be at Sawgrass for The Players, Welsh star Bradley Dredge is looking to claim a second Madeira Island Open.
He won the title for the first time and won big in 2003 when the event was played at the Santo da Serra Golf club where it will once more be played this year after a three-year run at neighbouring Porto Santo.
On that occasion Dredge posted a sizzling, third-round, 12-under 60 to win by a staggering eight shots and got within a whisker of shooting the European Tour's first-ever 59 and he is now hoping that the smile-bringing memories of that triumph will help him whisk up another winning performance this week.
On Tuesday he was quoted on the European Tour's official website as saying: "I always enjoy coming to the island of Madeira,
"The course has improved every year so I'm looking forward to going back there. The food is always really great in the nice restaurants there and we stay in a good hotel.
"It's always nice to come back to a place where I've played well in the past.
"My 60 stands out obviously, and having that chance to shoot 59n of course.
"I had a putt from about seven or eight feet on the 17th which unfortunately I missed. Then I missed the fairway on the last and although I was on the green in two, I was 40 feet away, so I didn't really have a chance for a birdie there.
Dredge said he always remembered rounds like that one.
"I remember walking up the 16th fairway with my caddie Rick, and we were counting how many under par I was. It's not often you're ten or 11 under and have to count up the birdies on both hands. I was 11 under and then I birdied the 16th.
Dredge recalled that it was on the 16th when he first believed it was possible to shoot a 59. In fact he remembers seeing it as being "within reach".
"I hit it close on the 17th and had a good chance, but it wasn't to be. I don't think it would have counted officially as a record anyway because we were playing preferred lies."
Dredge has had two top-20 finishes in his six starts this season and is happy with his form..
"I feel as though my form going into the event has been pretty good and I'm looking for a good week in Madeira," he said.
He knows, though, that "the course is not an easy one.
"There are a few holes that stand out and the par three fourth is one.
"You just want to see the ball land on the green because the wind can swirl and gust and you can end up anywhere; sometimes over the back of the green, other times way short.
"There you're just looking to hit the middle of the green, two-putt and walk away with a par. It's a test of patience, but that's what golf is all about.
Dredge likes his chances this week for two good reasons.
"You have to be fit to get around the course," he opined, "And fitness-wise I'm always in pretty good shape.
"Then you've also got to be prepared for what the course might throw at you, but I know what it's like and I'm looking forward to getting out there."
Five other former champions are in the field, these being Alastair Forsyth, Daniel Vancsik, Niclas Fasth, Jarmo Sandelin and Santiago Luna.
Also in the field is three-time European Tour winner Nick Dougherty, who has been struggling with his game ever since his mother died some three or four years ago.