Dream finish at Wentworth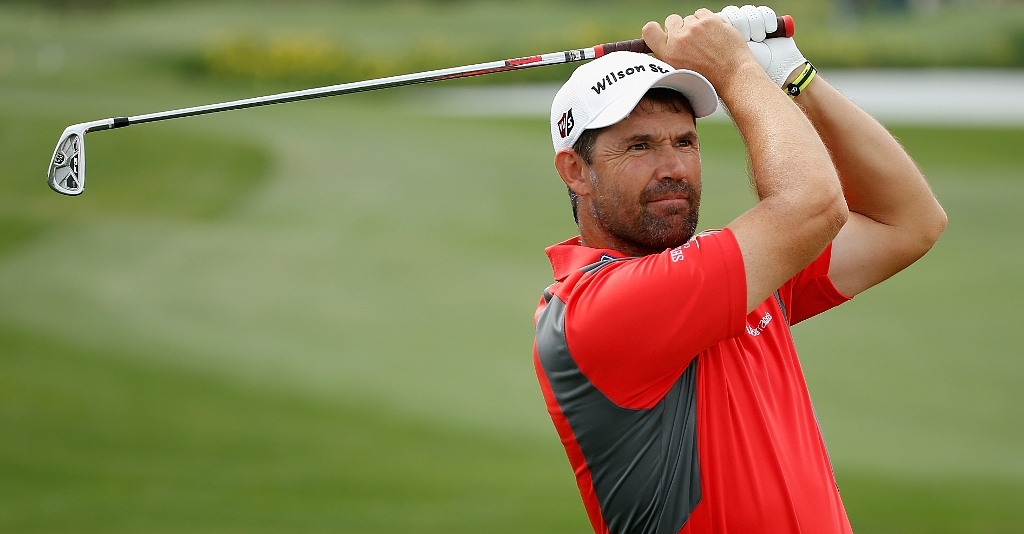 New world No 1 Luke Donald has claimed the BMW PGA Championship by beating Lee Westwood in a play-off.
New world No 1 Luke Donald has claimed the BMW PGA Championship by beating Lee Westwood in a play-off.
Donald took the win on the first play-off hole after he and Westwood, the world's top two golfers, both finished on six under par to force the championship into extra holes.
Tournament organizers could hardly have asked for a more dramatic ending to the week's proceedings at Wentworth, as the two Englishman and current best players in the world slugged it out in front of record home crowds.
Westwood had a golden opportunity to seal the deal on the 18th hole, but missed a six-foot birdie putt, which sent him back to the tee alongside Donald.
Earlier in the day, it was also Westwood who seemed to be dealing with pressure best, grabbing a one-shot lead after a front nint 33, and leading by two after a birdie on the 15th.
But it all changed on the 16th, where Westwood bogeyed and Donald left his approach to within a foot for birdie. Both players then parred the 17th and 18 holes to force the play-off.
As each stood over chip shots to the 18th green on the first extra hole, Donald left his six feet from the cup, while Westwood saw his 93-yard third shot spin into the water. He eventually finished with a double-bogey, leaving Donald three putts to win. He only needed one.
Donald overtakes Westwood in the world rankings, becoming No 1 for the first time in his career.
Close on several occasions, he finally got the job done – and in the most emphatic way possible, by beating the world No 1 in a head-to-head battle to usurp his throne.
"Sounds pretty good, doesn't it?" he said.
"Hopefully there will be many more of these victories, but I will savour this – it's an amazing achievement, something I am very proud of.
"It's something you always dream about and to win against one of the best fields we will have all year is very, very special."
"I'm not sure if there will ever be a case where number one and number in the world are playing off for the tournament, but also a chance for the number one ranking in the world," said Donald.
"But a unique history I think has been made, and I'm glad to be a part of it.
"As I've said before, it's something that will be a great story when I'm an old man telling my grandkids that I was once the best player in the world at golf.
"It's a little surreal. It's hard to believe in a certain way. You keep thinking that you have the ability and the talent, but you never quite really know.
"Whether it will change me, I don't think so. The goal for me is to always continue to focus on the processes of getting better, and just because I have reached the pinnacle of the world rankings doesn't mean my work is done.
"I have a lot more to accomplish, hopefully many more victories in me, and hopefully I can at least be somewhat of a worthy number one for a few weeks."
With this win, Donald has answered critics who have questioned his ability to win strokeplay events when it matters. With seven of the world's top nine in attendance, all four current major holders, and the entire victorious Ryder Cup team save for the injured Padraig Harrington, he had to do it against a high-class field.
For Donald, the win and new position in the rankings is a culmination of an extraordinary run of form, which includes nine successive top-10 finishes starting with his WGC-Accenture Match Play in Arizona in February, and combined prize money of over £3million.
Earlier in the day, other challengers had gradually fallen by the wayside.
Simon Dyson continued his excellent play on a Wentworth course that once again punished any indiscretions severely. His two-under-par 69 left him alone in third place on four under, and completed an all-English top-three.
Australian Marcus Fraser, Irishman Shane Lowry and France's Raphael Jacquelin shared fourth place a further two shots back, while one of the surprise finishers in a tie for seventh on one under was Colin Montgomerie, racking up one his best finishes on the European Tour for quite some time. Monty shot a three-under-par 68, giving him his first top-10 finish in just under three years.
"I'm very pleased," he said.
"I led the stats in driving accuracy this week and if I can do that I can contend.
"So we'll see how it goes. This has given me lots of satisfaction, especially around here and in a big tournament."
Joint overnight leader Matteo Manassero had a tough day, shooting a 75 that saw him finish tied for seventh alongside Montgomerie, Jamie Donaldson, Peter Whiteford, David Horsey and Johan Edfors. The youngster will have to wait a little bit longer for his next European Tour victory.
Luke Donald Fact File
1977: Born December 7, in Hemel Hempstead, England.
1995: Wins England boy cap.
1998: Member of the winning team at the World Amateur Team Championship (GB and Irl winners).
1999: Takes four points out of four at the Walker Cup, wins the NCAA Division I Men's Golf Championships while at Northwestern University in the United States.
2000: Member of the winning team at the World Amateur Team Championship (GB and Irl second).
2001: Takes three points out of four at the Walker Cup, turned professional.
2002: Claims his first US Tour win at the Southern Farm Bureau Classic.
2004: Collects two European Tour wins, and also a Ryder Cup wild card (2 1/2pts out of 4).
2005: Finishes third on his Masters debut.
2006: Takes a second US Tour win, while qualifying for the Ryder Cup (3pts out of 3).
2008: A wrist injury forces him to miss Ryder Cup.
2011: Wins WGC-Accenture Match Play and then BMW PGA Championship to become world number one.