Dr G-Mac wants Open back in Ireland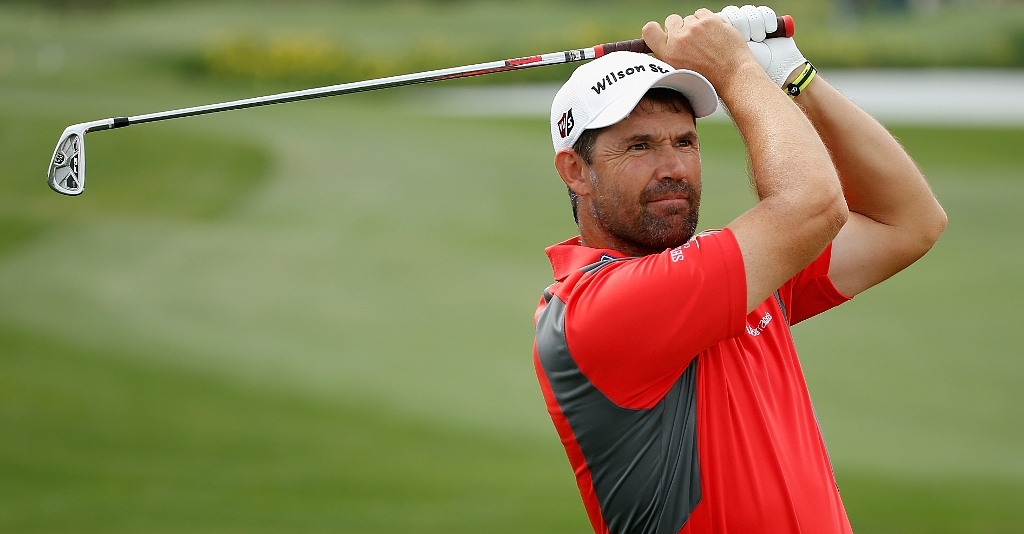 Graham McDowell has vowed that he will do all in his power to bring The Open back to Northern Ireland for a second time.
Graham McDowell has vowed that he will do all in his power to bring The Open back to Ireland and says he has dreams of it being played at Portrush, his hometown club.
The 2010 US Open champion made his declaration while receiving an honorary doctorate from the University of Ulster in recognition of his heroics in such high profile events as the US Open which he won last June and The Ryder Cup in which he played a key role in Europe's defeat of the USA last September.
McDowell, who this year saw his US Open crown returned to Northern Ireland when Rory McIlroy succeeded him at the Congressional Country Club, urged his fellow countrymen to join him in working at getting the Open back to Ireland, but insisted that before they do this, the nation should focus on getting the Irish Open back on the European Tour schedule.
"I know myself and Rory would both be behind a Northern Ireland event with the potential of then getting the British Open back to Portrush.
"That would be something," he said while underlining the importance of securing sponsors.
"That is a dream of mine," he declared. "To play the Open Championship in Portrush is a wild dream, to play a European Tour event in Portrush is an achievable dream and I will do everything I can to make them both happen."
The remarkable back-to-back US Open victories by Northern Ireland golfers after decades when no British or Irish golfers were able to win this jealously American major have prompted calls for the Open Championship to return to the region for the first time since 1951, when it was played at Royal Portrush in it's only visit to Ireland, north or south.
As he rose to address fellow graduates at the university's campus in Coleraine, only a few miles from Portrush, McDowell admitted he was more nervous than during the closing stages of the 2010 US Open or in the crucial final singles match at last year's Ryder Cup.
"Take me outside of my comfort zone, off the golf course where I hit a couple of pretty important shots in my career last year, and nothing really comes close to how I feel right now," he said.
With his parents, Kenny and Marian, sitting in the front row to watch him receive his honorary doctorate in science, McDowell urged the young audience to set high goals in life, but to ensure that they had some fun along the way.
"I've been very lucky," said the 31-year-old, who turned professional before he could complete a degree in mechanical engineering at the University of Alabama.
"I've been fortunate in my career, I've had a lot of good breaks, made a lot of good decisions and holed a couple of good putts at the right time, so it's been an amazing experience."
Reflecting on Northern Ireland's US Open successes, McDowell said there was something a "little bit special" about his homeland.
"To have back-to-back US Open champions to come from a small country of Northern Ireland – 1.6 million people, whatever we have – I think the odds of that are pretty astronomical," he said.
"It really says something about the type of people we build here in Northern Ireland.
"The graduates here today have had the chance to come and study over the last three or four years in such a beautiful part of the world and I'm very proud of this part of the world. There is something extra special about this north coast line and the air.
"I'm not sure what it is, but they build us kind of tough in this part of the world.".