Dougherty sidelined by hand fracture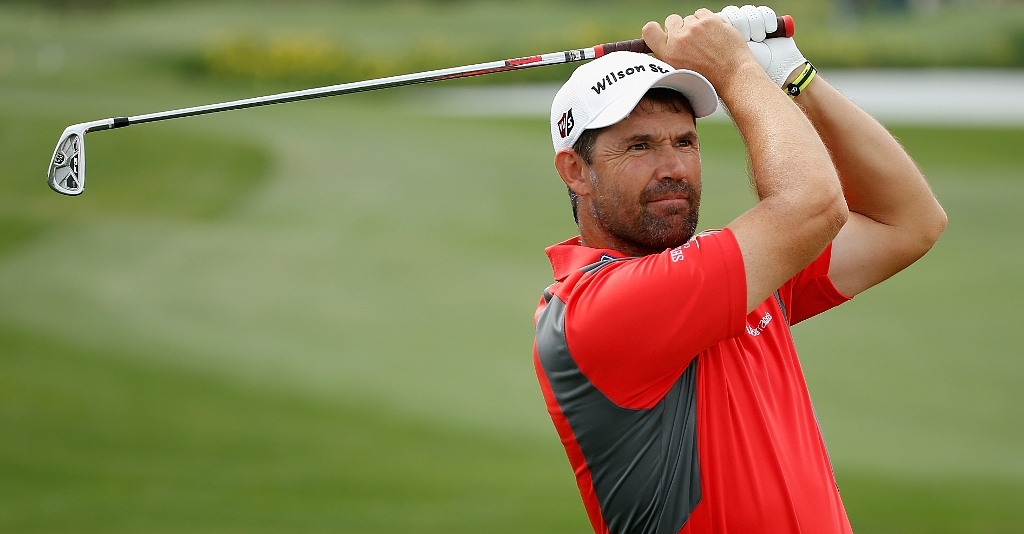 A slip in the shower has put Liverpool golfer Nich Dougherty out of action for three weeks with a fractured hand .
When Nick Dougherty missed his third successive cut of the season in Qatar he wrote on his website: "I need a change of luck – I just haven't had any breaks."
Well now he has, but not quite the sort he meant.
He is out for three weeks with a fractured hand after slipping in the shower.
But the newlywed husband of Jonny Wilkinson's former girlfriend Di Stewart, one of the golf presenters on Sky Sports, is thanking his lucky stars that his lay-off won't be as long as it might have been.
"By pulling out of the Dubai Desert Classic just an hour before my first round tee time I have avoided more serious damage," he said.
"Had I tried to play a shot out of a thick lie in the rough the bone could easily have broken and that would have been me out of action for the whole season.
"That was the verdict of the doctor who treated me."
Dougherty was planning to play in India this week, but then there is a three-week gap for the European Tour's rank-and-file, which sadly the 28-year-old Liverpudlian has become part of after crashing to 367th in the rankings.
Only the world's top 64 play in next week's WGC-Accenture Match Play in Arizona and a fortnight after that it is another elite field for the second of this season's world championships in Florida.
"If there is some consolation, it is that the timing could have been a lot worse," he added.
"Now I will spend the time working on my fitness in the gym, though not doing any exercises that involve using the hands.
"I will also work on the mind side of things. Mental rehearsal for golf is what Ian Poulter calls it and he finds it very useful."
Dougherty was in the game's top 50 three years ago and on course for a Ryder Cup debut in Louisville that September.
However, a week after making his Masters debut at Augusta and while he was in contention for a first PGA Tour victory his mother collapsed with a heart attack and died a week later.
The tragedy ruined his season and although he came back to win the 2009 BMW International Open in Munich, last year saw him slump from 35th on the Tour money list to 121st.
He finished the season with five missed cuts out of six and started the current campaign with three more before suffering his fracture.
At least there were signs of improvement. Dougherty shot 81-82 in Abu Dhabi and had only a local amateur below him in the 125-strong field, but he was only two shots outside the cut line in Bahrain and only one in Qatar.
"The disappointment at not playing in Dubai was caused by not being able to gauge the improvement in my game after working so hard on it after Bahrain," he said.
Dougherty was helped by the arrival of his old coach Damien Taylor.
"He has showed me pictures of my swing from better times and that is what I am now going to try to reproduce.
"However, although I am flying back home at the weekend with not a pound won from the month out here in the desert, I do know that I will be leaving Dubai with my swing in good shape again and with every reason to be optimistic when I return to action in Sicily next month."
He was not the only penniless star from the Middle East swing.
New Zealand's Michael Campbell missed all four cuts and that makes it 13 early exits in a row on the circuit for the 2005 US Open champion.
The last time Campbell played all four rounds in Europe was the French Open in July – and that followed 13 successive missed cuts.
Ranked 12th in the world a decade ago, the 41-year-old is not in the top 800 any more.
Not far above him is South African Anton Haig, of whom so much was expected when he won the 2007 Johnnie Walker Classic.
Haig is no longer a full European Tour card holder and pulled out during the qualifying school last November. He missed 24 halfway cuts in 2009, 15 last year and has missed his first two this season.