Dougherty not ready to give up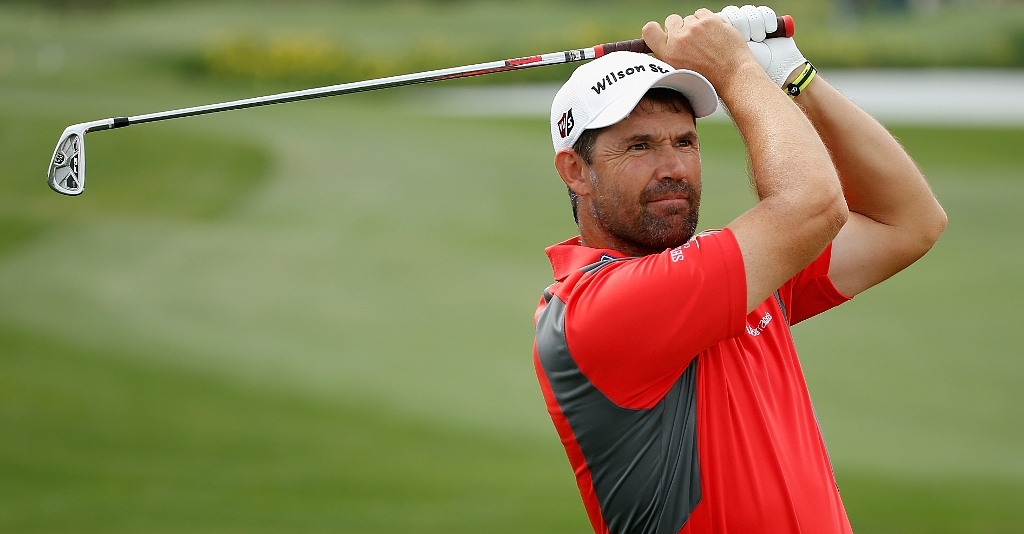 Nick Dougherty, the one-time Nick Faldo prospect with the sparkling future, has run into terrible trouble this year.
Nick Dougherty, the one-time Nick Faldo prospect from Liverpool with the sparkling future, has run into terrible trouble this year.
Nothing, but nothing, has gone right for him and his 2011 tale of woe includes nine missed cuts in nine events and not a penny banked.
Dougherty didn't play in last week's Spanish Open. He opted out to seek help from his father in Florida instead and now, with his spirits boosted, he has arrived on Malaga determined to find a way out of his inexplicable slump.
"I will keep going and I will find a way out – hopefully sooner rather than later," Dougherty told reporters.
"Once I've started to see some good results again I think it will snowball. It's staying patient and staying calm, which, I have to admit, is getting more and more difficult.
"You get to the point when it starts getting on top of you and it starts to dominate your life.
"You can't just leave it at the golf course, go home and shout 'Hey baby, I shot 84 today, but life's great'."
Dougherty, who married Sky Sports golf presenter Di Stewart on New Year's Eve, has not got as bad as an 84 in truth. But a second-round 82 in Korea was more than enough to bring on a spell of gloom and doom..
"I sat there and thought 'I'm a million miles from anybody, I've missed another cut, I'm having a horrible season, I'm in a strange place, I haven't got any of my support group here'.
"It's a horrible, horrible feeling. You're in a room and you know you need to escape it. It's awful, terrible – a dark place.
"I just decided I needed to spend time with my dad. It was about clearing my mind, going back to basics and also being alongside somebody very strong-minded.
"He said there was no reason why, on the back of all this, I can't go out there and win the US Open or the British Open or just go out and win tournaments and be extremely happy.
"Things used to come so easy, but my principles and my beliefs got rocked when my mum died (in 2008). I started thinking that things do go wrong in your life, massively wrong.
"I played for my mum and dad and when she isn't there any more, it creeps into your head that maybe things won't always work out."
Before his current woes, Dougherty had finished seventh in the US Open in the previous June, then made the cut on his Masters debut and was in contention for a first Ryder Cup cap.
Now he needs to draw strength from the fact that Lee Westwood crashed from fourth in the world to outside the top 250 and then climbed back to number one.
So even though Dougherty he is now 526th in the rankings he says, "Everyone fails at times, but I've always been the sort who comes back stronger.
"I've reached the point where I can't remember how to play great golf any more and can't picture what it felt like when I was winning tournaments.
"It's been a long time and it's heartbreaking to me, but I will always fight through it because it's who I am – I don't know any other way.
"I don't like being beaten by anyone or anything. I don't mind getting a bit of a battering as long as in the end I can win the war.
"There won't be a lot of things that can touch me after this because it's very painful. Yes it really gets under my skin and yes it's embarrassing, but it's fixable and I'm the right guy for the job.
"This stretch has not been a big part of my career. It just feels like my entire life – you can imagine, every day seems to last 10.
"You're pulling your hair out and you're almost close to tears – it's like watching the same film every week – but you can't keep me down. I got that from my dad and my mum."
And the fact that he is prepared to be so open about things is, Dougherty believes, going to help him bring the nightmare to an earlier end.
He said: "There's no point hiding from it. I've always been open and honest.
"I think if you look the problem and the challenge in the eye you've got a chance of beating it. When you turn around and run you're never going to get away from it.