Dougherty gets a monkey off his back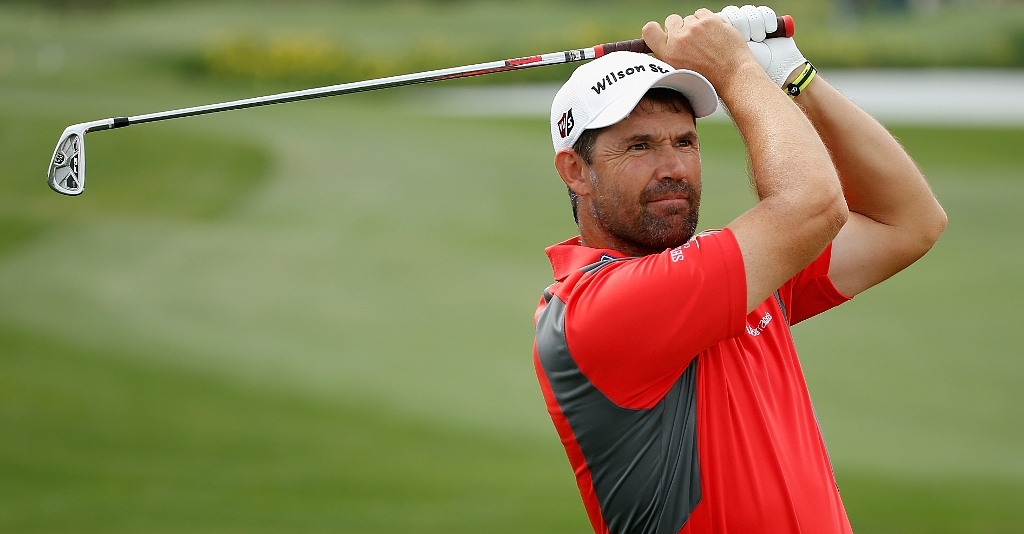 Nick Dougherty failed to hold on to his first round lead on Friday – but he had good reason to smile again.
Nick Dougherty failed to hold on to his first round lead on Friday – but there was nevertheless good reason for him to smile.
For not only did he find he was just one-shot off the lead when he completed his morning round at 7-under at the Omega European Masters in Switzerland, but he was also able to celebrate the fact that for the first time in his 22 European Tour starts since last November he had made the cut to climb out of the darkest passage of his see-saw career.
Dougherty, a 29-year-old Liverpool protege of Nick Faldo's whose highly promising career had nosed-dived in recent years, stormed in from the cold on Thursday with a first round, eight-birdie, no-bogey 63 that left a powerful field that included recent major winners Rory McIlroy and Martin Kaymer open-mouthed.
His journey in Friday's second round was a much tougher one and he was only able to shoot a 1-over 72, but he was in good company, for even his strongest pursuers in the early stages were finding birdies hard to come by and bogies just as difficult to avoid.
"Well it was more difficult than yesterday," he told Sky Sports afterwards. "Obviously, I didn't play as well.
"I had a few iffy breaks, a couple of bad lies when I just missed the fairway, a plugged lie in a bunker and those things didn't happen yesterday, but I suppose you get what you deserve. I hit more bad shots today.
"It was a tough day, though, because as much as I was leading the golf tournament, I hadn't made a cut all year and as much as you don't want that in your head, there were two things for me to play for today; one's the tournament, one's to get the monkey off my back with making the cut.
"I'm very pleased with the way I finished, I need to do a bit more work on my game but hopefully I can come out and play with a bit more flair and flamboyance tomorrow because today with the cut to make, it was a little bit cagey."
Dougherty did concede that he had the odd moment of doubt, but was satisfied with the way he had battled through.
"I was at eight-under and leading the tournament and I was thinking you can't really miss the cut," he continued. "But if you did miss the cut it would be a hell of a missed cut wouldn't it?
"After the front nine when I was nine-under I was never going to miss it, but I didn't feel as comfortable out there.
"I wasn't far off and the misses were nowhere near as bad as they have been which is a great sign, but on this golf course you can't afford to be off because it's so tricky. If you get out of position around the greens some of the chip shots are barbaric."
Of his strategy for his first weekend action of the season, he added: "I'm going to go out there, play aggressively and enjoy it. I'll try and get my game in order for tomorrow as it needs to be better than it was if I want to compete to win."