Dougherty finds some form at last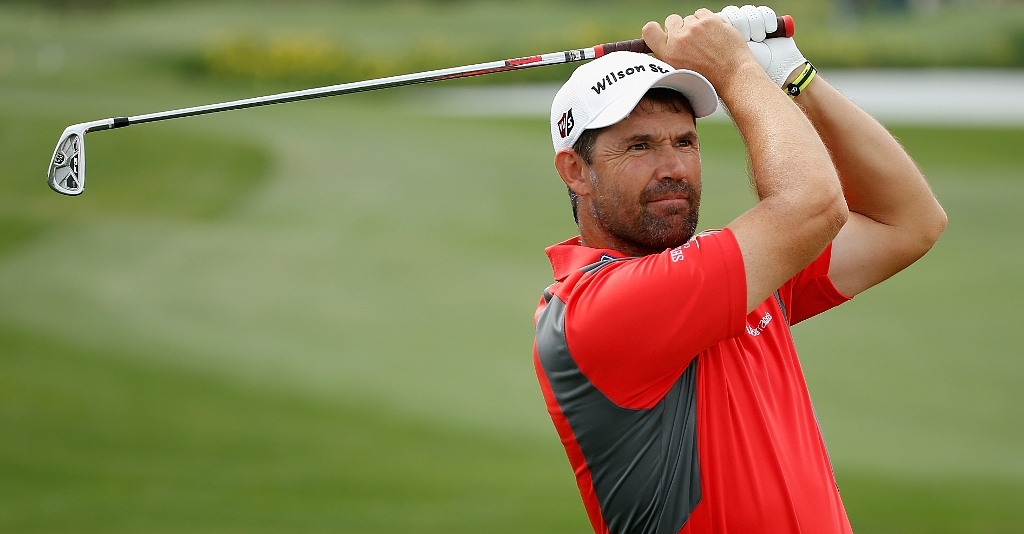 Nick Dougherty, coming off a horror slump, finally got things back on track with a superb 63 in Switzerland on Thursday.
Englishman Nick Dougherty, coming off a horror slump, finally got things back on track with a superb eight-under 63 in Switzerland on Thursday.
The 29-year-old leads by two shots after the first round of the Omega European Masters at Crans-sur-Sierre, and finally has something to smile about after missing the cut of every single tournament he's played in since the Hong Kong Open last November – 21 of them in all.
It's a poor run of form that has seen him plummet to 791st in the world rankings and question his ability to still be able to perform at the top level.
Only a week ago, after again missing the cut at the Johnnie Walker Championship, Dougherty said: "It's been a long time and it's heartbreaking to me, but I will always fight through it because it's who I am – I don't know any other way.
"I don't like being beaten by anyone at anything. I don't mind getting a bit of a battering as long as in the end I can win the war."
And fight through it he did on Thursday, as he picked up four birdies apiece on the front and back nines to move two shots clear at the top.
"It's quite a bounce-back," said Dougherty after his round as he was being interviewed by his wife Diana, a golf presenter for Sky Sports.
"I do like to be a little bit dramatic when I do everything, as you well know!
"It's been tough coming home and having to deal with constant disappointment and I'm really, really proud of how I played.
"It feels great, obviously. I've not had a lot to be happy about and you've had to take the brunt of it and put up with me.
"It was difficult to find positives because there was nothing going my way, but today was super. My short game's been great all year, but I drove it much better and hit some quality iron shots.
"I felt something click at Gleneagles last week (he missed the cut by one after a second round 69) and I also 'manned up' – instead of feeling sorry for myself and the world's against me I fought for it."
Though he'll be elated with his two-stroke advantage, the list of names behind him on the leaderboard are ominous indeed.
Four players lie on six under, two shots back after rounds of 65, including US Open champion Rory McIlroy and last year's USPGA champ Martin Kaymer. Korean Sung Lee and Englishman Gary Boyd were the others on six under.
Spaniard Alejandro Canizares lies on five under alongside England's Simon Dyson, three shots off the pace, while the group of six on four under includes world No 2 Lee Westwood and Open champion Darren Clarke.
Westwood was at one stage looking to join McIlroy and the rest of the nearest chasers on six under, but two closing bogeys halted his progress.
For the most part, however, it was a great return to form after a family holiday in Barbados, as Westwood made eagle twos on the fifth and seventh holes.
McIlroy, meanwhile, was also coming back from a break that started after the USPGA Championship a few weeks ago, and he seemed to show little signs of the wrist injury he sustained there in the first round still being a problem.
"My arm's nearly back to 100%," he said after making five birdies in his last eight holes.
"I had a good bit of treatment on it and rested it.
"I kept my eye in last week, but it was nice to get back on the course and feel the competitive juices again."
Martin Kaymer was another playing finding some form after a recent slump, and he was delighted to shoot 65, which included back-to-back birdies on the last two holes.
"It's been a while since I shot a low score like that," he said. "I took two weeks off after the PGA and I had more motivation coming back.
"I played very consistent golf and hit a lot of good shots. I wish I could have made a couple more putts, but it was a nice finish."