Double joy for Edoardo Molinari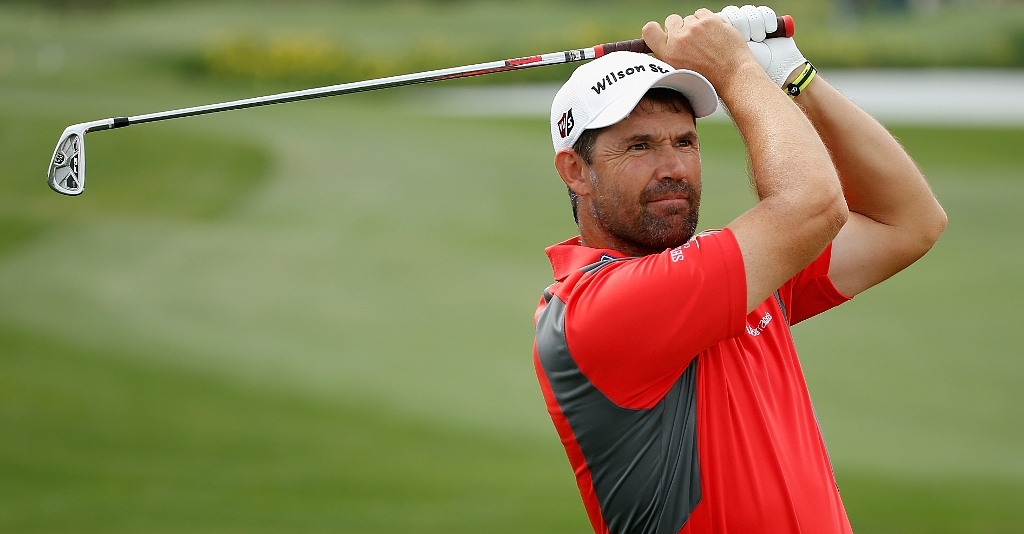 Edoardo Molinari has won a dramatic Johnnie Walker Championship – and with it his place in Europe's Ryder Cup team.
Edoardo Molinari won a dramatic Johnnie Walker Championship with three closing birdies at Gleneagles on Sunday – and then, an hour later, was jumping with joy again when he learnt that his heroics had earned him a Ryder Cup wildcard.
The 29-year-old Italian, whose brother Francesco was already in the team, was two behind Australian Brett Rumford with three holes of the final counting event to play.
He two-putted the long 16th, sank an amazing, curling 30-footer at the 194-yard 17th and then hit a stunning chip to within 18 inches of the final hole to add the title to the Scottish Open he won at Loch Lomond last month.
Cup captain Colin Montgomerie called it one of the best performances he had seen under pressure in all his 24 years on the European team – and was delighted to announce the first brothers to be selected for the match since Bernard and Geoff Hunt in 1963.
Being chosen ahead of world number nine Paul Casey and double US Tour winner Justin Rose clearly meant the world to Molinari, who last season was on Europe's "second division" Challenge Tour.
"I would have been happy a year ago to have enough money to keep my card by this time," he said.
"Colin told me he was proud of what I had done and I said 'thank you very much and I can't wait to get to Wales.'
"It was quite an emotional moment for me because this means I will be playing with my brother and that is something that is almost unreal."
"Hopefully we can make as many points as we can for the team. "I think I had to win to get into the team because I was up against so many strong players.
"I could tell from the way he said it that if I had finished second then it wouldn't have been good enough.
"For two brothers to be playing in the Ryder Cup – at that level of sport – is an amazing achievement.
"I said we wouldn't lose a point, so maybe four halves would do it!"
He and Francesco were World Cup winners last November and, incredibly, they played the final round together both at Loch Lomond and again today.
Molinari's latest triumph left him an agonising one point short of gaining automatic selection off the world points list, but that did not matter when he was called to see the captain after his win.
It came with a one under par 71 in the windy conditions and a 10 under par total of 278.
Rumford was second and then two shots further back were Spaniard Miguel Angel Jimenez, Welshman Jamie Donaldson and Molinari's brother, who had been the overnight leader and was still in with a chance until he closed with a bogey six.
Jimenez and Swede Peter Hanson were able to start celebrating without waiting for captain Colin Montgomerie's decision an hour later.
They did what they had to do to clinch the final two automatic spots for Celtic Manor on October 1-3, while Simon Dyson, who began the week hoping that a win would get him into the side, finished sixth.
Jimenez needed a top nine finish to make sure and was joint third, while Hanson required top 43 and was 19th.
Jimenez, who made a late decision to play because he was in danger of being knocked out, could have gone to his nephew's wedding as it turned out.
But the 46-year-old, who will win his fourth cap, stated after a level par 72 that included missing a tap-in bogey putt on the 17th: "It means a lot. It's very important to me and I'm glad to be part of the team again."
Hanson, who won last week's Czech Open to leap from 15th on the points table, shot 72 and said: "It feels great.
"I was very tired coming here and I've been battling trying not to think about making the team.
"I think I'm going to celebrate tonight – and tomorrow as well."
Hanson made it five rookies in the side along with Rory McIlroy, Martin Kaymer, Ross Fisher and Francesco Molinari – and Edoardo Molinari then made it six.
The last time Europe had more was in 1999. Sergio Garcia was one of seven in that defeat and this is the first time he has failed to make the side since.
But he will be there, Montgomerie also announcing that the 30-year-old becomes his fourth assistant captain alongside Paul McGinley, Thomas Bjorn and Darren Clarke.