Double heroes set for Scottish Open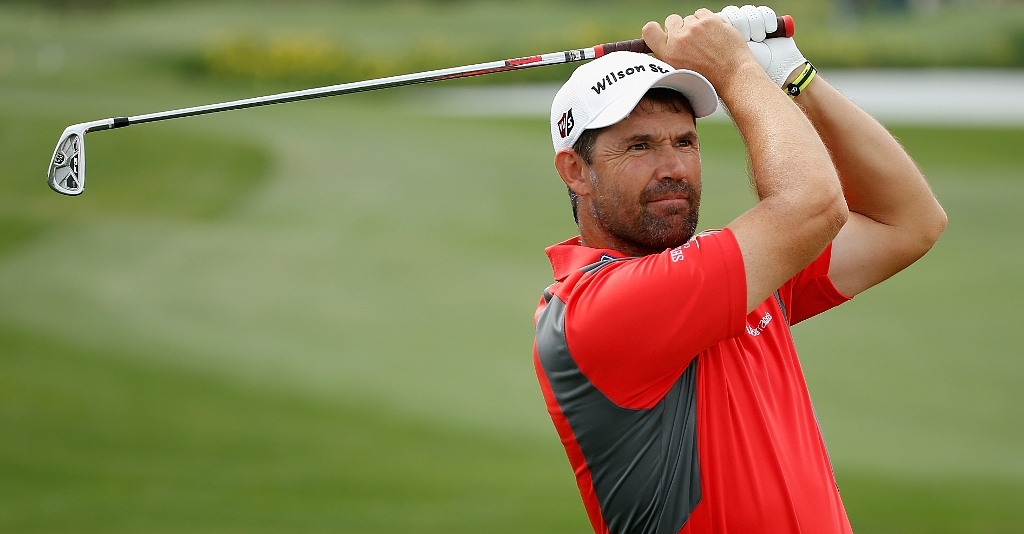 The Barclays Scottish Open is to get the full support of its country's celebrated new, 'unique double' heroes.
The Barclays Scottish Open is to get the full support of its country's celebrated new, 'unique Scottish double' heroes
US-based Scot Martin Laird who followed fellow-countryman Paul Lawrie into the winner's circle on Sunday to give Scotland its first-ever twin victory on both sides of the Atlantic on the same day, have both confirmed that they are targeting the Barclays Scottish Open in am attempt to keep the Scottish flag flying high.
Aberdonian Lawrie, who won The European Tour's Open de Andalucia de Golf in Spain some six or so hours before Glaswegian Laird became the first-ever European winner of the Arnold Palmer Invitational on the US PGA Tour, have both confirmed that they will be teeing off at Castle Stuart Golf Links near Inverness on July 7.
On a year of firsts, the Tournament, is to be played for the first time at Castle Stuart, a highly acclaimed new links course in the Scottish highlands
Both players have expressed the delight to be playing at a classic links course in the week before this year's Open which is to be hosted by Royal St George's on its tough links course in Sandwich in Southern England, and no one more so, perhaps, than 42 year old Lawrie, who finished tied sixth at the Sandwich Open in 1993, some six years before his career-highlight triumph in the 1999 Open on the Carnoustie links layout.
Lawrie told the European Tour's official website that this past weekend had been a great one for Scottish golf and that he hoped "that what Martin and I achieved will inspire a few other Scots to do the same.
"There has been a lot of comment about Scotland's lack of success in recent times but it wasn't from lack of effort! The European Tour, in my view, is the strongest in the world at the moment. Winning is never easy and especially right now with the high quality of players on the Tour."
Lawrie said he was looking forward to meeting up with Laird, who he had not seen for several years
"It will be great to see Martin at the Barclays Scottish Open at Castle Stuart. I remember meeting him while my coach, Adam Hunter, was in charge of the Scottish amateur squad. He was a nice lad and a good player. I was impressed with him then and I was impressed with what he did on Sunday.
"It will be good to play Castle Stuart for the first time when I head up there next month after hearing so many good reports about it. This is a huge deal for the Moray Firth area, having the Barclays Scottish Open on their doorstep, not just in economic terms, but also for the juniors and schools in the area to see this level of golf close up."
Laird, who finished tenth in the Barclays Scottish Open in 2009 and tied for 26th last year when the Scottish Open was played on the scenic Loch Lomond parkland course for the last time, said on Tuesday that he was delighted to be returning to his homeland for the third successive year when he will give fellow Scots the chance to see their highest ranked compatriot in action
"I am looking forward to getting back home to play the Barclays Scottish Open in July. In a pre-round interview on Sunday, I was told that Paul Lawrie had won in Andalucia, so it was extra special to be able to play my part in such a great day for Scottish golf – and. congratulations to Paul!
"I was extremely excited about my win at the Arnold Palmer Invitational. It doesn't get much better than walking off of the 18th green to shake hands with Mr (Arnold) Palmer and to receive the trophy from him.
"I was very pleased to be the first European ever to win at Bay Hill, which is an incredibly strong golf course, and against such a great field. It gives me even more confidence going in to The Masters next week."
Already known to be participating in the 2011 Barclays Scottish Open are three-time Major Champion Padraig Harrington, reigning Masters Champion Phil Mickelson, 2010 US Open Champion Graeme McDowell and last year's winner, Edoardo Molinari,
And more high profile stars are expected to be added to the stellar field during the next week or two