Double Dutch in China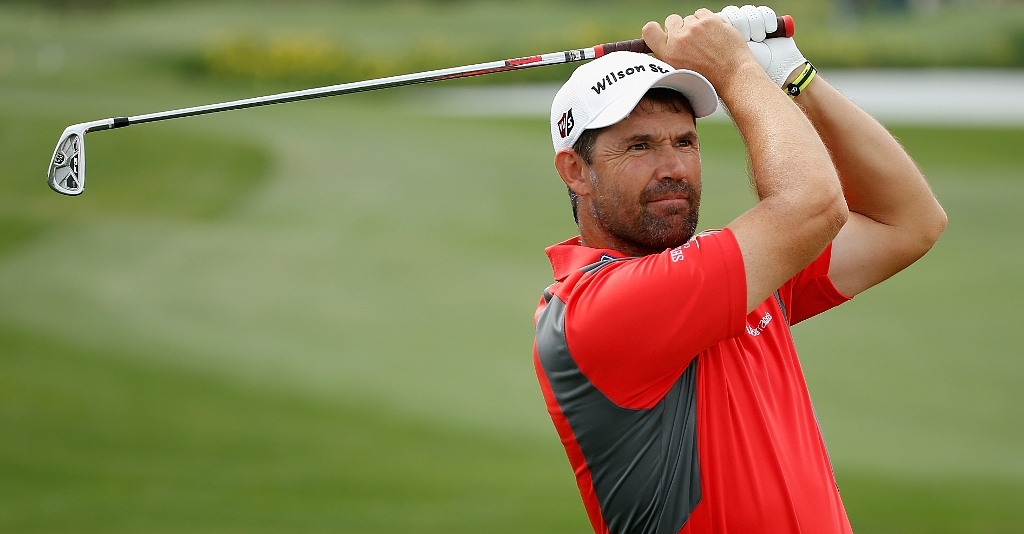 The Dutch duo of Dewi-Claire Schreefel and Christel Boeljon controlled the Suzhou Taihu Ladies Open after day two
Dewi-Claire Schreefel of the Netherlands edged ahead of compatriot Christel Boeljon to take a one stroke lead into the final round of the Suzhou Taihu Ladies Open in China.
The Ladies European Tour rookie fired five birdies and one bogey to card a 68 for a seven-under-par total on a day of fine weather at Suzhou Taihu International Golf Club in the city of Suzhou, near Shanghai. Second year tour player Boeljon had three birdies and one bogey and her round of 70 placed her at six-under-par.
Ireland's Rebecca Coakley shot 70 to finish third at five-under, with the Scots duo of Vikki Laing and Kylie Walker in joint fourth a shot further behind.
Schreefel, seeking her first victory on the Ladies European Tour, credited a razor sharp short game. The former NCAA champion holed out from a greenside bunker at the par-five first and almost holed in one at the short third.
Her momentum stalled temporarily when she hit her approach shot over the fifth green and took two chips resulting in her bogey, but she carded three more birdies from there, holing birdie putts from eight, ten and 18 feet at the eighth, 11th and 17th holes respectively.
"It was very different from yesterday. I only hit 10 greens today, so my chipping and putting was good, which kept me going. Every opportunity I had, I took it," said the 24-year-old from the town of Diepenveen. "I like the greens and I read them well. If I give myself enough opportunities and enough rolls at the hole, you're always going to make a few. You've got to stay patient, especially because they're so big. You're going to have a lot of putts from different angles with a lot of slopes. Sometimes two putts is a good thing and when you get a birdie chance you've got to go for it."
Schreefel has never been in contention before at a Ladies European Tour event, although she did lead after the first round of the 2004 KLM Ladies Open in the Netherlands as an 18-year-old amateur. She won her first event as a professional at the ING New England Golf Classic last year on the US Duramed Futures Tour, where she has competed in 17 events so far this season.
The aim this week was to secure her Ladies European Tour card for 2011, as after five starts, she sits in 110th position on the Henderson Money List and she wants to be in the top 80.
"That's the main goal but if I'm going to bump into whatever else, I'll take it. If tomorrow's a great day and I win, it's going to get me I don't know where on the money list. I have to play at least six tournaments and I have to make enough money to make my card. In this position right now, of course I want to win," she said.
Schreefel and Boeljon played together as amateurs and Boeljon explained that she would be comfortable in her friend's company.
"If we play together in the last group it will be fun," said Boeljon, 23, from Beverwijk. "Dewi is a really good player and she's been over in the States so no-one really knows her yet. She's great player and a great person. We've played a lot of amateur golf together and we both went to college at the same time so I've seen her around a lot."
Coakley, who tied for fifth at the 2009 event, is hoping that her experience of the course will be an advantage as she bids to become the first Irishwoman to win on the LET, but rising Australian star Frances Bondad, who led on 67 after Friday's first round, slipped to two-under after a 75.
South African Lee-Anne Pace, the European No.1, is six shots off the lead after rounds of 71 and 72, but cannot be ruled out of the title race heading into the final round.