Doral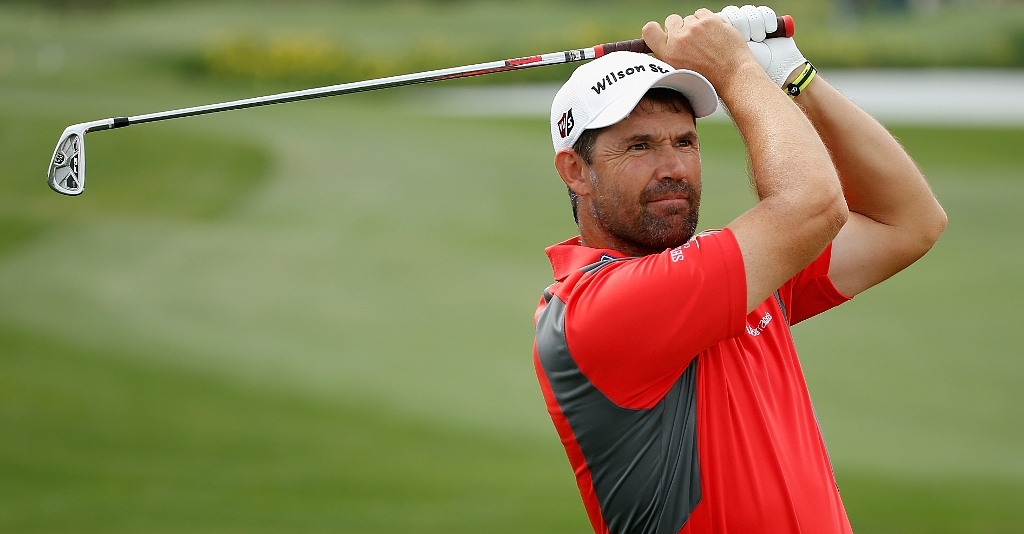 Doral, is the home of the famed Blue Monster course where this week's WGC – Cadillac Championship is set to be played.
The Doral Golf Resort and Spa, which was recently purchased by Real Estate mogul Donald Trump, has always gone to great lengths to stress that its name has long been associated with an elegant legacy of 'extraordinary golf and superlative service'.
You can click here to see Doral's picture gallery of their world class resort.
For almost a half century this outstanding Miami establishment that has five championship golf courses, including the famed Blue Monster where this week's WGC-Cadillac Championship is set to be played, says it has continually raised the bar on standards of resort excellence while maintaining the classic style and ambiance envisioned by its creators.
"Our ongoing commitment to quality ensures that the Doral Golf Resort and Spa will continue to merit its place among the timeless, premier golf and spa resorts in the United States," its web site at http://doralresort.com/ tells you.
Besides the five golf courses which are nestled in tropical Miami, Doral which has hosted PGA Tour events including the Ford Championship since 1962, has a top quality pro-shop and practice facilities and a Jim McLean Learning Centre where you can brush up on your game or even be taught how to play from square one.
It also has world-class accommodation in rooms or suites, five restaurants serving a wide variety of menus, an award-winning Spa with a host of health and beauty services, tennis facilities and a magnificent water park that includes Camp Doral, with its full program of children's activities.
THE GOLF COURSES:
All the courses, which have 18-hole fees varying from between $210 to $295 at the Blue Monster to between $75 and $145 at its least expensive Silver Course, have an open guest policy and allow walking with caddies, but insist on collared shirts and don't allow any denim clothing.
Electronic tee-time reservations are accepted 30 days in advance and penalties are avoided if cancellations are made no later than 24 hours before reserved tee times.
THE BLUE MONSTER: Now the home of the WGC-Cadillac Championship, it has hosted prestigious PGA Tour events for the past 40 years.
In fact, virtually every great name in golf has had a moment of glorious personal triumph on this world-class track.
Originally designed by Dick Wilson, and later restored by Raymond Floyd, golfers won't find a more challenging or spectacular golf course.
At 7,125 yards from the tournament tees, and with a series of strategically placed bunkers, both length and finesse are needed to score well on this historic course.
The Blue Monster features long fairways, undulating greens, a deep Bermuda rough and a unique assortment of water hazards.
The famous 18th hole, with its signature fountain, has been ranked by GOLF Magazine as one of the Top 100 Holes in the World and with a scoring average of 4.539, it rated as the toughest par-four in all non-major events on the US PGA Tour last year (2012).
Yes, it's a pretty tough closer and has made and will continue to make for some dramatic finishes.
THE BLUE MOSTER – HOLE BY HOLE:
Hole 1 (Par 5, 529 yds)
The bulk of this week's field will reach the big flat green on this amiable opening par 5 in two and get off to a good start, but its not without teeth. The trees planted in both roughs will punish offline tee shot.
Hole 2 (Par 4, 376 yds)
This short par 4 is another accommodating, good birdie hole on which a good many past champions have taken advantage to get into an early sub-par position. Many tee off here with their long irons as the fairway narrows to 24 yards between the bunkers, the right one of which has three Dick Wilson trademark grass islands.
Hole 3 (Par 4, 438 yds)
This one can spoil a fast start and may be the Blue Monster's most difficult driving hole. Longer drives find a wider fairway; so expect to see driver used off the tee. A miss right will find the lake, while a miss left will find deep rough or the tough fairway bunker. Approach shots must also be deadly. The sharp slope to the left of the green, the only one at Doral without bunkers, will ensure a difficult recovery shot.
Hole 4 (Par 3, 236 yds)
This is the toughest par 3 on the golf course even though the 13th is 10 yards longer. Two deep bunkers guard the green's left side and any miss on the right is sure to find water. Can be a make or break hole.
Hole 5 (Par 4, 94 yds)
The left side of the fairway of this par 4 is guarded by four small bunkers cut into the hillside and the landing area is narrow. In addition the green is protected by five bunkers, but birdies are possible if you drive it long and keep it in the fairway.
Hole 6 (Par 4, 442 yds
This par 4 has a large landing area at the 225-yard mark but narrows considerably as players get closer to the green. The second bunker on the left especially narrows the fairway, leaving only 33 yards for your drive which is always into the wind and makes the hole play longer than its 442 yards makes it look
Hole 7 (Par 4, 428 yds)
Palm trees at the right hand corner of this dogleg to the left block out drives right or through the fairway that end up behind them. Playing a draw from the tee is best. The position of the fairway bunkers gives average golfers more room to drive the ball. The left-fairway bunker, with its steeper lip, is more intimidating for PGA TOUR players. The green's left side slopes down to the left into a chipping area.
Hole 8 (Par 5, 560 yds
On this par 5, the lake is very much in play for longer hitters. Numerous palm trees beyond the bunker on the right punish any bailout to that side. Many players go for the green in two, but to do so requires a long, accurate drive usually into the winter wind from the southwest.
Hole 9 (Par 3, 169 yds
This is Doral's shortest par 3 but almost always plays into the wind or into a crossing left-to-right wind. The green is very quick. Putts from above the pin are especially tricky, being downwind and down grain toward the water. Leaving the ball under the hole is critical, allowing players to putt aggressively and maybe walk away with a birdie.
Hole 10 (Par 5, 551 yds
This downwind, 551-yard par 5 plays shorter than the yardage. The two fairway bunkers on the right make the drive tighter and bring the water more into play. Longer drives find a narrower fairway. Big hitters will play a 3-, 4- or 5-iron on the approach. Any approach shot pulled left will find the lake. The sloping green is very narrow in back, making a back-left pin the most difficult to reach. Expect to see many birdies and a few eagles on this hole.
Hole 11 (Par 4, 402 yds
This large bunker in the fairway's center gives players three distinct tee-shot options, a common Dick Wilson strategy. Most players will lay up with a 4- or 5-iron.