Donald triumphs in Scotland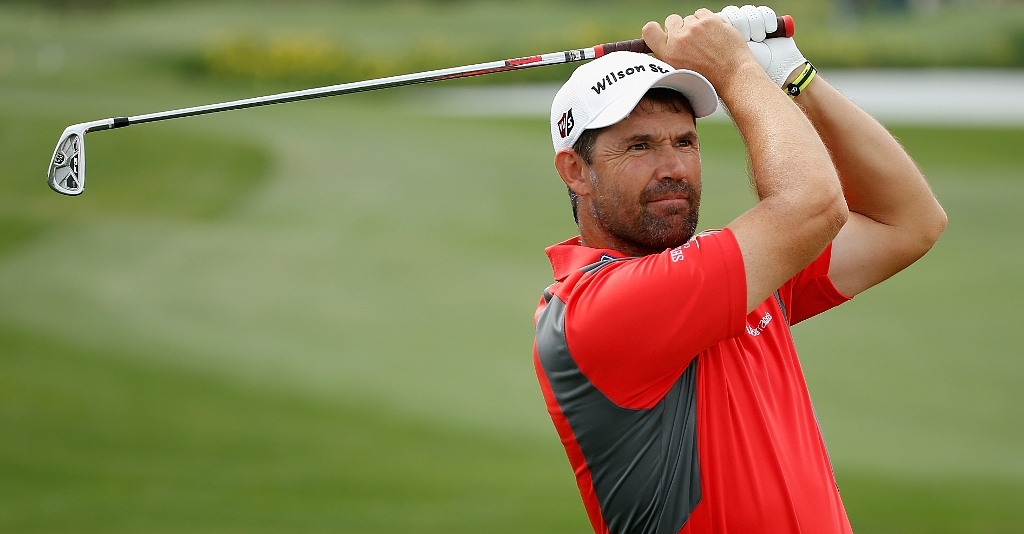 On Sunday at the Barclays Scottish Open Luke Donald showed why he'll be a force to reckon with at the Open Championship.
On Sunday at the Barclays Scottish Open Luke Donald showed why he'll be a force to reckon with at the Open Championship.
The world number one lived up to his billing with a comprehensive four-shot victory over Sweden's Fredrik Hed Andersson, shooting a superb nine-under-par 63 in the third and final round of the rain-shortened event at Castle Stuart near Inverness.
The 63 is in fact the lowest round of his European Tour career, as the Englishman, wearing tartan trousers in honour of the occasion, dominated proceedings on the final day of the tournament.
His round on the day was only bettered by second-placed Andersson, who went one better with an incredible 62 – though it still left him four shots adrift of the winner, whose fabled consistency once again stood him in good stead this week.
It's Donald's second consecutive win in Europe, after victory at the BMW PGA Championship at Wentworth in May, and he'll be hoping to make it three in a row at Sandwich in a few days' time.
"It's nice to get another victory – I can get used to this," he said. "To do it on a links is even better and when I play well I tend to do reasonably well the next week.
"This was perfect preparation. It doesn't get any better than going out and winning the week before. I'm going to be high on confidence.
"I holed putts when I needed to, and it's nice to do it when it matters.
"The scoring conditions were there – Fredrik had a very low one, barely made the cut and finished second.
"If you played well it was there for the taking and with the greens being softer and very little wind. But I holed the putts when I needed to, and I holed a bunch of 20, 25 footers out there today, and had a good feel for the greens. I was seeing the lines very well and it was nice to hold them when it mattered.
"I felt good out there. I felt very comfortable and very in control, and that's a good sign for next week," he added.
The tournament, cut from 72 to 54 holes after torrential downpours earlier in the week, got underway early on Sunday morning, as Donald and many others finished up their second rounds ahead of the third round which started later in the day, and was played off both tees.
He completed almost half of his second round in the morning in three under par, and then simply pulled further and further clear as his final round progressed.
In the end, it wasn't even close – surprising, considering that the shortened format had turned the final round into a virtual shootout, with dozens of players within only a couple of shots of the lead at the start of the day.
The win also means that Donald stretches his lead at the top of the rankings, with second-placed Lee Westwood able to do no better than joint 14th. And even if third-placed Rory McIlroy were to win his second major of the year at Sandwich, he still would not be able to surpass the current No 1.
It was also a great day for Scotland's Tour rookie Scott Jamieson, whose tied-third finish, courtesy of a ten-foot birdie putt on the last, means he secured the only Open spot on offer this week.
"I wasn't sure how important that putt was," said Jamieson.
"I can't believe I'm in The Open – it's great. First major, hopefully many more to come."
Jamieson's joy meant disappointment for fellow Scot Colin Montgomerie, who missed out on the spot after briefly threatening at the top of the leaderboard before faltering on the back nine.