Donald seals the deal in Dubai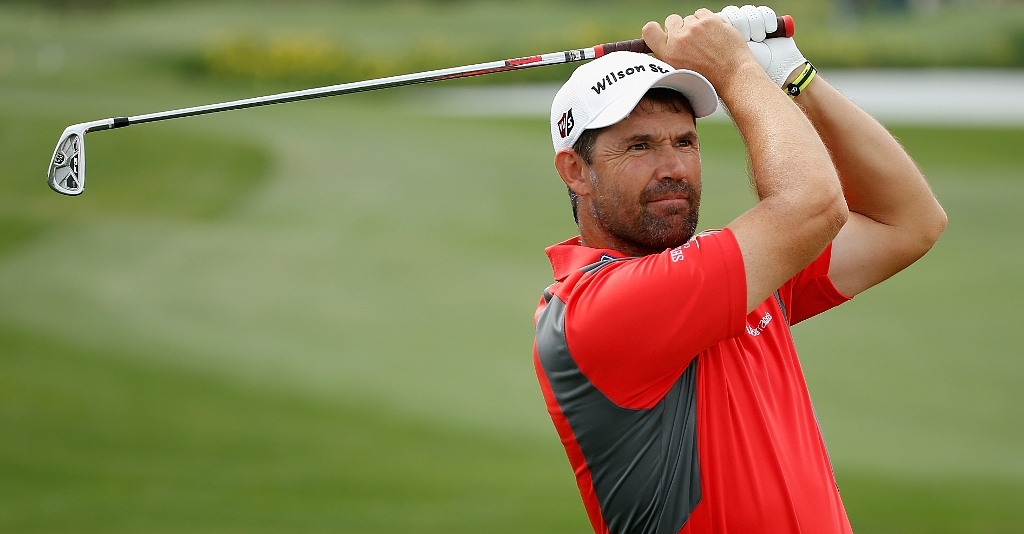 Luke Donald has capped his best season yet in golf by claiming the money list double on the PGA and European Tours.
Luke Donald has capped his best season yet in professional golf by claiming an elusive money list double on the PGA and European Tours.
England's World No 1 needed at least a top nine finish in the season-ending Dubai World Championship to hold on to the top spot on the Race to Dubai, which he managed to achieve – though in the end it was not even required as his main rival Rory McIlroy needed to win this week to force the issue.
McIlroy closed with a one-under-par 71 to finish just outside the top 10, while Donald shot a six-under-par 66 on Sunday to finish alone in third and secure the money list title – as he did on the other side of the Atlantic back in October when he won the Children's Miracle Network Hospitals Classic by beating his rival Webb Simpson in a thrilling final-round encounter.
Donald is the first man to officially achieve the double. While Tiger Woods has technically achieved the feat on several occasions, he never played enough in Europe for his winnings to count.
The last six weeks have been an emotional time for Donald – he took time off to be there for the birth of his second daughter and his father passed away only days after she was born.
When he was being interviewed after his round today, tears welled up in his eyes as he was asked what his father would have made of his achievement.
"He would have been very proud and he would just give me a big hug," he said.
"My father hopped into my head quite a few times (over the closing stretch).
"I didn't really look at a leaderboard until the 13th, but didn't see Rory's name and so knew it was mine.
"I had so many mixed emotions.
"This is something I didn't think was possible, but it became a possibility midway through the season.
"It's driven me to work hard and be as successful as I've been. Rory made it tough, but for it actually to happen is almost a weight off my shoulders.
"History is why we play the game and I'm very proud of it. I got what I came for," he added.
It's been a fantastic year for Donald, made all the more impressive by how unexpected it was. At the start of 2011, he had been without a victory in America since 2006 and his only win in Europe in the previous six years came at the Madrid Masters.
Always considered a great talent, Donald had never really been able to make that ability count. One American writer even coined the phrase "Luke Donald Disease" to describe under-achievers in golf.
"The critics will always be there and they make me stronger to be honest," he said. "Every time someone says I can't do a thing it just makes me work harder."
Topping both the European and PGA Tour money lists certainly was not a goal of his when the year started.
"It's not something I really thought about at the beginning of the year," Donald said. "I remember Ernie (Els) talking about it once and how hard it would be, but how satisfying."
But after a couple of lackluster performances to kick off the year, he suddenly caught fire at the Accenture World Matchplay Championship, winning each of his six matches convincingly without ever needing to play the final hole.
His next victory came soon after in the BMW PGA Championship at Wentworth – by far the biggest win of the career, and it set in motion a period of unparalleled consistency that would see him pick up two more wins, top the PGA and European Tour money lists and take over at the top of the world rankings.
The only thing missing from his year was a breakthrough major victory, something he is all too aware of. Next year will show whether he can keep up his incredible level of consistency and make it count in one of the big four.
"I've played extremely solid, consistent golf all year and it's down to a good work ethic and good people around me pushing me hard," he added.
"I hope it will help me in my quest for a major. It feels amazing and it's my greatest year for sure. I feel I've a lot to achieve, but this is something I will never forget."
Luke Donald Factfile
1977: Born December 7, in Hemel Hempstead.
1995: Wins England boy cap.
1998: Member of the winning Great Britain and Ireland team at the World Amateur Team Championship.
1999: Takes four points out of four in Walker Cup victory over the United States at Nairn. Also wins the NCAA Division I Men's Golf Championships while at Northwestern University in Chicago.
2000: Member of the Great Britain and Ireland team that finishes second at the World Amateur Team Championship.
2001: Takes three points out of four in successful Walker Cup defence before turning professional.
2002: Claims his first US Tour win at the Southern Farm Bureau Classic.
2004: Collects two European Tour wins and helps Europe secure a record Ryder Cup victory at Oakland Hills, claiming two and a half points out of four. Also wins World Cup for England with Paul Casey.
2005: Finishes third on his US Masters debut at Augusta.
2006: Takes a second US Tour win and wins all of his three games in another Ryder Cup victory at The K Club.
2008: A wrist injury forces him to miss Ryder Cup, which Europe lose at Valhalla.
2010: Wins Madrid Masters and collects three points out of four in Ryder Cup win at Celtic Manor.
2011: Wins WGC-Accenture Match Play and adds BMW PGA Championship at Wentworth to become world number one. Later wins Children's Miracle Classic to snatch PGA Tour money list in the final event before adding European Tour crown for unique double.