Donald relishing Miami challenge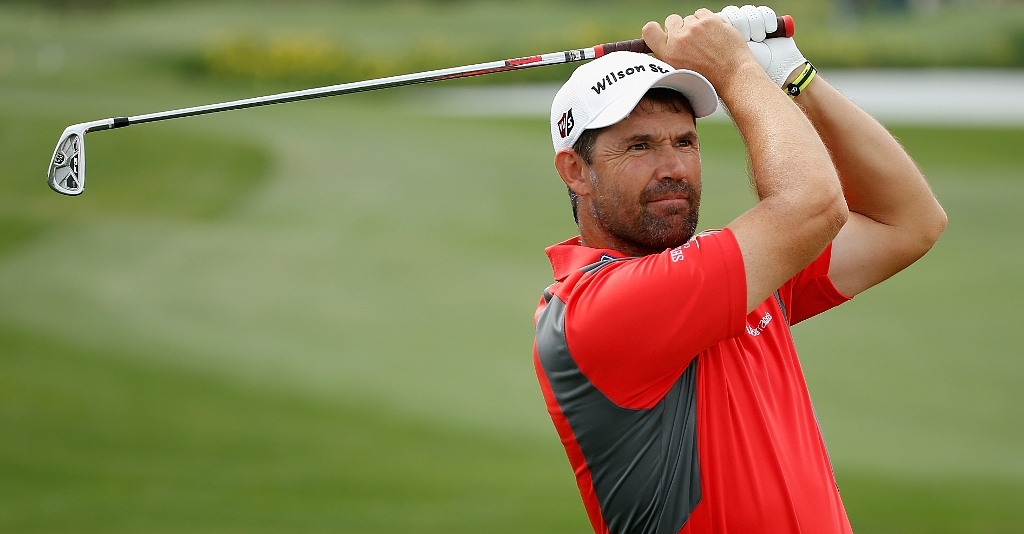 Luke Donald says it will be "fun" playing with the world's top two – Martin Kaymer and Lee Westwood – in Miami this week.
Luke Donald says it will be "fun" playing with the world's top two Martin Kaymer and Lee Westwood at the WGC CA Championship and believes he can use it to his advantage.
Donald leapt from ninth to third by capturing the Accenture Match Play title two weeks ago and another victory now could see him jump ahead of Westwood.
This is Donald's last event before next month's Masters and to go into the first major of the season with two World Championships to his name would be the stuff of dreams almost.
On his schedule – he took 11 weeks off over the winter – the 33-year-old said: "Just looking back at past performances I like Tampa (next week's Transitions Championship), but that would be five tournaments in a row for me.
"I think my limit really is four before getting a little bit burnt out being on the road.
"It's nothing against the events, it's just you go and play places you think you're going to be successful at. I will spend the time working on the game again."
Donald does not have a great record on the Blue Monster either, but he added: "My game feels very solid and kind of where I want it to be."
On the fact that he is part of a group containing the sport's top three he said: "It is a nice feeling. Certainly you use that to your advantage and that adds to your confidence level.
"There's only two players ranked higher than me in the world right now and that's pretty amazing to think about.
"And it will be fun having Lee and Martin, two Ryder Cup team-mates, there. We get along very well."
With the world's top 21 all being put in ranking order for the opening two rounds, it is current number four Graeme McDowell who gets to see Tiger Woods and Phil Mickelson close up.
Paul Casey and Rory McIlroy, seventh and eighth respectively, play with Steve Stricker and almost unbelievably could make it an all-European top six on Sunday night.
Ian Poulter, who stands 13th, partners big-hitting Americans Dustin Johnson and Bubba Watson and hopefully will be smiling more than he was after Arsenal's defeat to Barcelona.
McDowell wrote on Twitter: "Poults has a face like a bulldog sucking a lemon. Wonder why?"
The no-cut event has a field of 69 and will be the first time since the same tournament two years ago that all the game's top 50 are in action.
Meanwhile it is the 27th clash between Woods and Mickelson in Tour events, but the first time they have begun a tournament in each other's company since the 2008 US Open, and a lot has happened to both of them since then.
Woods won his 14th major that week, but it remains his last one and with no victories in more than 15 months he is down to fifth in the world.
Mickelson, who has trailed his great rival on the rankings ever since the week of the 1997 Masters, is still one place below him and has not won a tournament since Augusta last April.
Perhaps both, though, can be inspired by memories of their duel on this week's Blue Monster course in the final round of the 2005 Ford Championship.
From two behind Woods shot a 66 to Mickelson's 69, the battle being settled by his 30-foot birdie putt on the 17th, and victory that day enabled him to take the world number one spot back off Vijay Singh.
The highest Woods can get back to this weekend is second behind Kaymer, but the German's position is under threat again from his predecessor Westwood.
For the record, of the 26 times they have played together, Mickelson and Woods have each posted the lower score 11 times, while they finished level on the other four occasions.
Mickelson, though, has never led the head-to-head series and so could do that for the first time after Thursday's round. He has "won" the last three clashes and has lost only one of the last eight.