Donald picks Rory over Tiger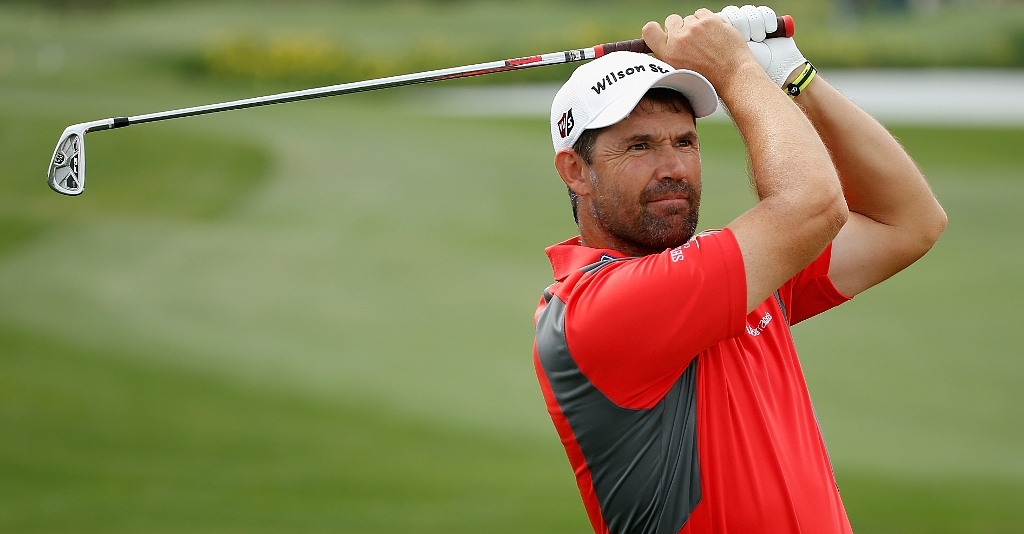 Luke Donald believes that Rory McIlroy has the talent to one day surpass even Tiger Woods' achievements.
Luke Donald believes that Rory McIlroy has the talent to one day surpass even Tiger Woods' achievements.
While he was full of praise for Woods and what he's done in the game, in terms of pure talent at a young age, the World No 1 backs McIlroy.
"Tiger's work ethic has always been tremendous and I think his mindset is what has separated himself from the field when he was really at the top of the game," Donald said.
"But in terms of talent, I think Rory has more. Of the guys I've played with out here on Tour Rory has the most.
"I see him winning lots of tournaments and lots of majors."
Donald will take on that talent in head-to-head duel this week, as they battle it out for the European money list title at the Dubai World Championship.
A top nine finish is all he requires, while McIlroy will need to win and rely on his opponent having a less than stellar week.
Donald is only just coming back from a month-long break, and played his first tournament last week in South Africa, where he finished a credible seventh out of 12 competitors in the Nedbank Challenge.
"It's a great tournament with a great field, but it was an opportunity for me to play four rounds under a competitive situation," Donald said.
"It was really to find a little bit of timing and rhythm and that's what I kind of used it as. It served its purpose, I felt like it was a good week for me in terms of shaking off some rust."
Had McIlroy not won in Hong Kong last week, the money list title would already have been his, but Donald says he wasn't a bit surprised to hear of the youngster's victory.
"It would be nice to be sitting on the beach right now with a cocktail in my hand and not worrying about it too much, but there's nothing really easy in life," he said.
"It's made me more focused this week and I'm looking forward to the challenge."
During his month off, Donald had to deal with a lot in his personal life. His father passed away unexpectedly only days before the birth of his second daughter.
"My dad brought me into the game. We didn't play a lot, but he would take me out sometimes, even mornings before school at like 7am for a quick nine holes, and I have fond memories of that," he said.
"He didn't play a lot, but his big line was he taught me everything he knew. He always took full credit for my success.
"His passing was unexpected and to happen a few days before my second daughter was born was a wide range of emotions.
"It was something you can't ever prepare for and it was very, very sad. I lost a good friend and someone that I think brought me up in a proper way.
"He was never as concerned about my golf as he was bringing me up as a decent person with good morals and someone that set a good example.
"It was very, very tough, but the birth did spread a little grace on the situation."
Like his fellow countryman, Lee Westwood, Donald has enjoyed a lot of success, but has not yet tasted a major victory, a fact that will always attract some critics.
"They make me stronger to be honest. Every time someone says I can't do a thing it just makes me work harder," he added.
"Getting to number one and not winning a major is almost harder to do and quite a feat. There's more points in majors and if you win one you really jump up.
"I think I'm a different player this year because of all the victories (two in America, two in Europe). Hopefully I can bring that game to the majors."