Donald not backing down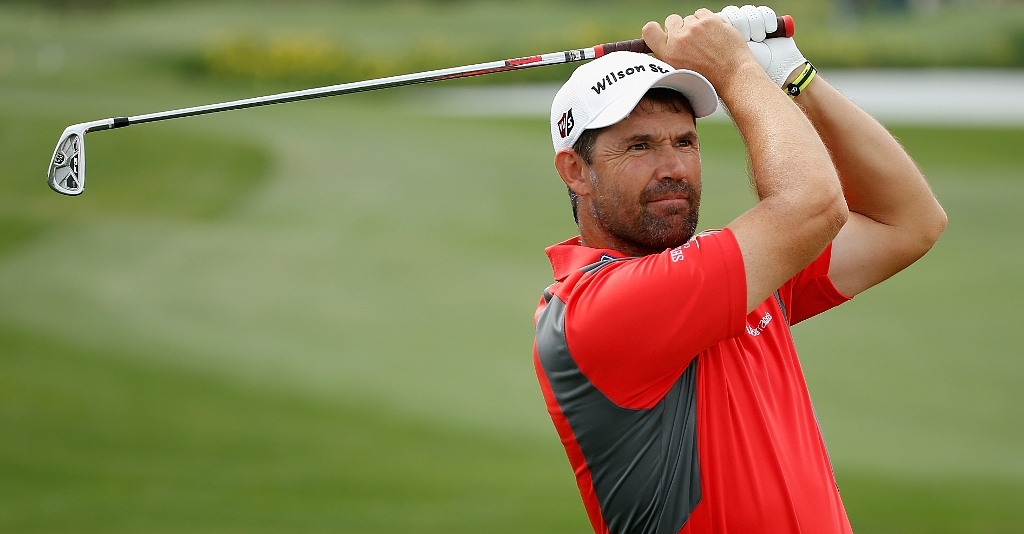 Luke Donald was always going to challenge Webb Simpson for the money list crown in Florida this week.
There was never a chance that Luke Donald would not challenge Webb Simpson for the money list crown in Florida this week.
Though he had originally planned to take the week off, once Simpson finished well at the McGladrey Classic last week and surpassed Donald on the money list, the Englishman knew what he had to do.
"There was never really a decision to be made," said the World No 1. "I have a chance of making history."
The duo have been paired together for the first two rounds this week and will battle it out for the prize purse bragging rights in the Children's Miracle Network Hospitals Classic at the Magnolia & Palm Courses in Lake Buena Vista, not far from Disneyworld.
Had Donald not had the unique opportunity of being the first person to top the money lists on both sides of the Atlantic, he might not have gone all out to secure the top spot, but as he says, there is a chance for him to make history.
In Europe, Donald has a comfortable advantage of over £1million over Rory McIlroy, but in America he trails Simpson by $363,000, with only one event left to play.
The deficit means Donald must finish in at least first or second, and would then need Simpson to finish suitably low enough.
If Donald wins, he needs Simpson to finish third or lower. If Donald finishes alone in second or in a tie for second, he needs Simpson to finish lower than eighth or 21st respectively.
Like Donald, Simpson welcomes the challenge, and reckons it will be a fight right to the finish.
"I'm sure he's going to play well," said Simpson,
"He's played well almost every week this year. I still wouldn't be surprised if I have a little work to do.
"He's had a week off, so I'm sure he's rested and ready. It would be nice to run away with it, but it wouldn't surprise me if it's going to be pretty close."
Simpson has played in 25 events to reach his money list total, while Donald has played in only 18. However, the American did qualify for the first two world championships of the season – while Donald did, winning one of them – or the Masters.