Donald is a man with a mission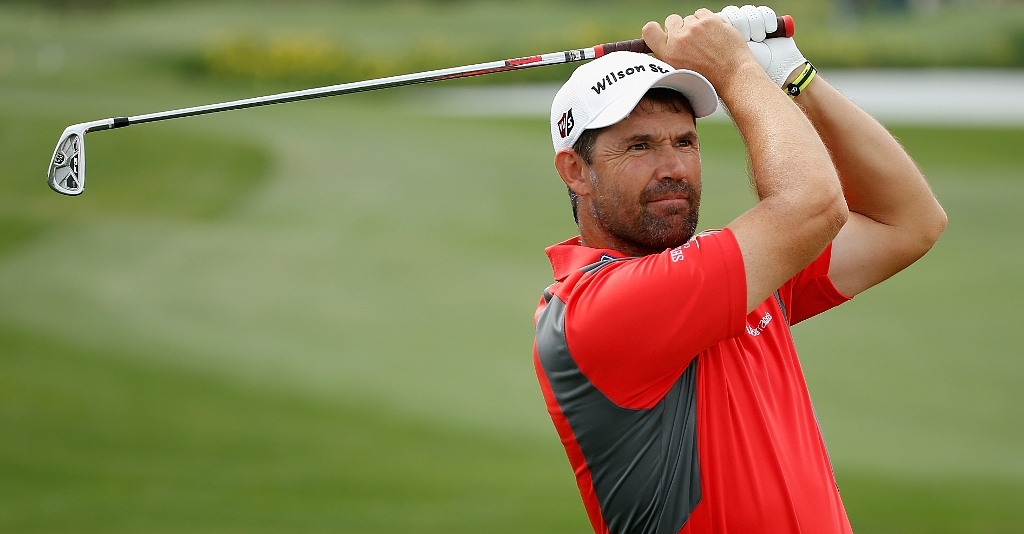 Luke Donald, playing his first event in Europe for a year, will be looking for a first win since 2006 at Wentworth this week
Luke Donald, playing his first tournament in Europe for a year this week, will be looking to end a barren spell that stretches all the way back to March 2006.
The 31-year-old, who missed the second half of last season with a wrist injury that eventually needed surgery, is back from America for the European Tour's flagship event, the BMW PGA Championship, at Wentworth.
It was put to Donald that he had maybe become something of a forgotten man in Europe.
Since he last lifted a trophy, Padraig Harrington has won majors galore, Sergio Garcia, Paul Casey and, most recently, Henrik Stenson have tasted glory in the States as well and Rory McIlroy and now amateur Shane Lowry have hit the headlines.
"It's probably understandable," he said. "But I have my own goals, my own aspirations and I feel like I haven't achieved enough yet.
"But I'm working hard to do that and hopefully those results will come.
"I'm looking forward to winning every week I play. That's the goal, but the longer you go the harder it gets I think.
"But there's no reason why Luke Donald can't win this week."
The memory of last year's event should certainly help.
Donald came surging through to a share of third place with a closing 65 and, having finished seventh the previous May, he feels he knows how to play the famous West Course now.
Only two years ago Donald was seventh in the world and the highest-placed European on the list.
Now, even with a second place finish the week after last month's Masters, he is 24th and has three other Englishmen – Casey, Lee Westwood and Ian Poulter – ahead of him as well as Garcia, Stenson Harrington, Robert Karlsson and McIlroy.
"I'd love to be top Brit," he commented. "But you can't control what they are doing.
"You just control how you practise, how you prepare and I'm just looking for those results to emulate the hard work."
Donald had a real scare at the World Match Play in Arizona in February when he had to pull out on the final hole of his third round match against Ernie Els when he felt his wrist again.
"I suppose I could blame my doctor for not warning me that such occurrences could happen. At first it felt like a re-injury, but it was just some irritation of some scar tissue."
He has had no problem since and even looks back on his lay-off as beneficial.
"It gave me some appreciation for the game. It made me feel like I wasn't infallible and made me feel I could take a step back, look at what I needed to do to become better.
"I think I'm slowly getting there."
Donald was "only" 38th in The Masters, but next month returns to the Bethpage Black course on which he finished 18th on his US Open debut in 2002.
"I was in about fifth place with nine holes to play. I remember the crowds – they are very rowdy and tell you what they think.
"I had an air shot on 15 and one person told me to pick it up. It was a little bit daunting.
"I probably deserved it – I went straight under the ball for a chip – and I'm not opposed to rowdiness as long as it's the right amount.
"Obviously you don't want people shouting on your backswing, but there's nothing wrong with a rowdy crowd to get the energy of the competition up.
"I think that's what makes the Ryder Cup so special."
One of Donald's sponsors in recent years has been the Royal Bank of Scotland. They still are, but this week they wanted him to wear "NatWest" logos instead.
"Just a little bit less focus on RBS for obvious reasons," he said.