Donald in stunning triumph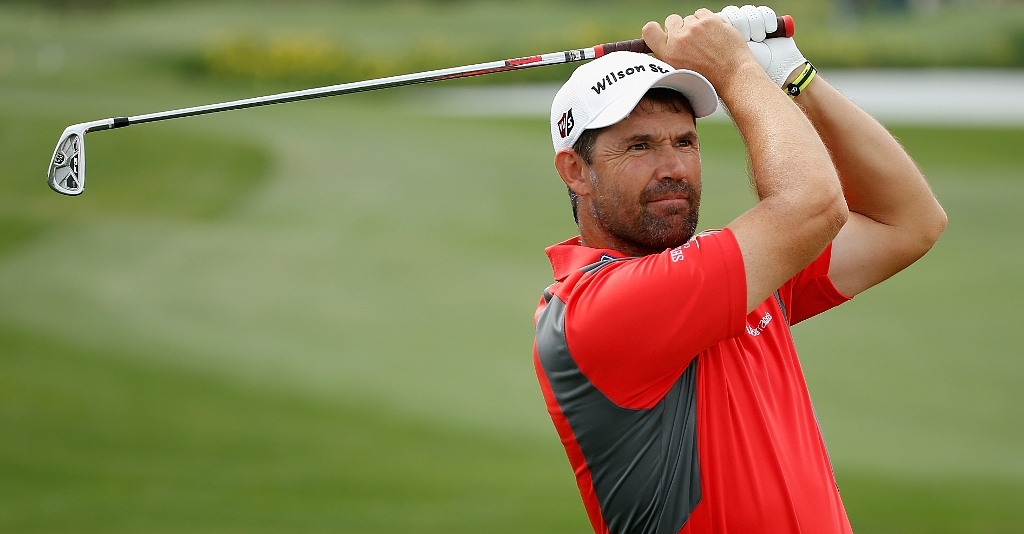 World No 1 Luke Donald pulled off one of the the most masterful coups of his career in Disney World on Sunday.
Luke Donald has pulled off one of the most masterful coups of his career. He has won the Children's Miracle Network Hospitals Classic – and with it the 2011 US Money list title.
That on it's own was hugely important in that it has set him up to become golf's first money list winner on both sides of the Atlantic, but perhaps more important to his detractors who seem to have a problem with the fact that he currently reigns as the World No 1 without a major title, was the spectacular way in which he went out and did it.
In what many are calling the greatest round of his life, the US-based Englishman came from 14th place and five shots behind the leader when he teed off on Sunday in the US PGA Tour's final event of their season-closing Fall Series at Disney World's Magnolia Golf Course in Buena Vista, Florida, with a dazzling 10-birdie 8-under 64.
It was a round that floored his opposition, most importantly his American playing partner Webb Simpson who was leading him in the money race stakes, and, perhaps, what was most important to Donald himself, came at a moment in time when he really needed it
"It's nice to do it under pressure when I needed to. All credit to me and the guys I work with," He said with a broad and for once immodest smile.
"I didn't play the par fives very well this week and the eighth (a bogey six) was a case in point.
"I thought my chance might have gone, but I was saying that I hadn't got on a run and what better time than the back nine on Sunday?
Indeed, what better a time and yes, what better a run. Even Tiger at his best would have battled to match his accurate iron play and his deadly putting coming down the closing stretch.
A suddenly super hot Donald had six successive birdies from the 10th to move two clear of the field and although he still led by two shots when he walked off the 18th green, the overnight front runners had still to finish their rounds.
'
Nick O'Hern, Justin Leonard and Kevin Chappell had three holes to go.
But when O'Hern made two bogeys, Chappell one and when Leonard failed to hole his approach to the last, a triumphant Donald knew that now that he was a world number one in more ways than one, his 17-under par total of 271 not only giving him his 4th victory this year and his second in the USA, but also the first leg in his bid to became the World's first winner of the Money list titles on both the US PGA and European Tours..
He is done and dusted in the US and in Europe he leads by over £1million, but there are eight events left in their season and he will be missing some because his American wife, Diane, is expecting their second child in the next fortnight.
So he is not quite home and dry just yet – and may not be so until after the Race to Dubai climax at the Dubai World Championship in Jumeirah on December 8.
Simpson, playing with Donald for the fourth day in a row, shared top spot himself for a while, but three-putted the short 15th after Donald had made a stunning 45-foot putt and with a 69 could only finish in sixth place.
Nothing worse than a two-way tie for second would have given Donald the US Money list title. and if that was where the Englishman finished, the USA's brightest late season star with two wins in his last half-dozen starts would have had to be in the top 21 to deny him, but if Donald was runner-up on his own, Simpson would have had to be eighth – but of course, in the end, it really didn't matter.
The 32-year-old unassuming Englishman was able to use his magnificent consistency in a manner that spelled out a warning that his next stop could well be one of more of next year's major.