Donald in another bogey start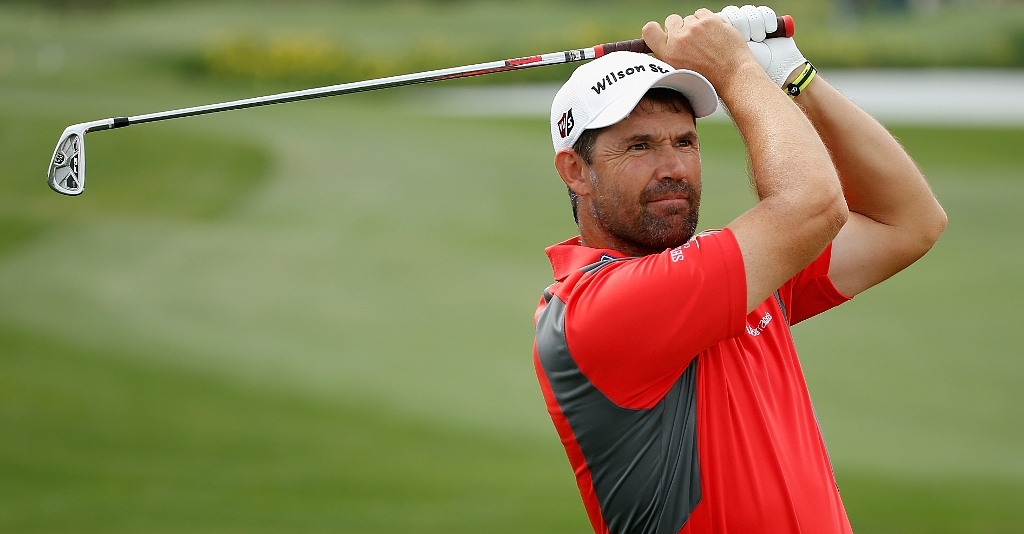 Luke Donald was clearly upset when he bogeyed the opening hole for the second round running in Dubai today.
Luke Donald's shoulders slumped when he bogeyed the opening hole for the second round running in today's second round of the Dubai World Championship.
But, then, in a repeat performance of his first round in which he eventually shot a 72, the World No 1 hit back with three birdies in the next four holes to boost his hopes of adding the European money list crown to the US PGA Tour money title he won in America in October.
Those hopes, however took something of a beating on Thursday when his 72 was only good enough to give him joint 26th place.
This while World No 2 Rory McIlroy, his only challenger for the Race To Dubai money title and who can still rob him of it if he wins here in Dubai if Donald finishes lower than 9th, had a very good start, his 6-under 66 putting him in third place, just two shots off the pace set by Swede Peter Hanson.
In the circumstances then, Donald's bogey start in the second round will not have been welcomed and now he must be hoping that the second nine today will not also follow that of Thursday when he twice had to take penalty drops out of bushes and had three bogeys in a row.
With the two leading groups still not out today – McIlroy is in the penultimate group with Sergio Garcia chasing a third straight Tour win while first round leader Hanson was paired with the early clubhouse leader, Paul Lawrie whose 65 put him alone in second place on Thursday – England's Paul Casey was producing most of the early fireworks and had rocketed up the leaderboard with three front nine birdies and an eagle playing the 11th.
Now at 5-under after teeing off with his score at level-par, Casey had moved into joint 4th place with Garcia.
South African Louis Oosthuizen, the 2010 Open Champion had also been up there at 5-under after 11 holes, having posted six birdies as against one bogey, but then he ran into trouble at the 12th and a double bogey saw him tumble down the leaderboard into 14th place at 3-under.