Donald highly praised by fellow pros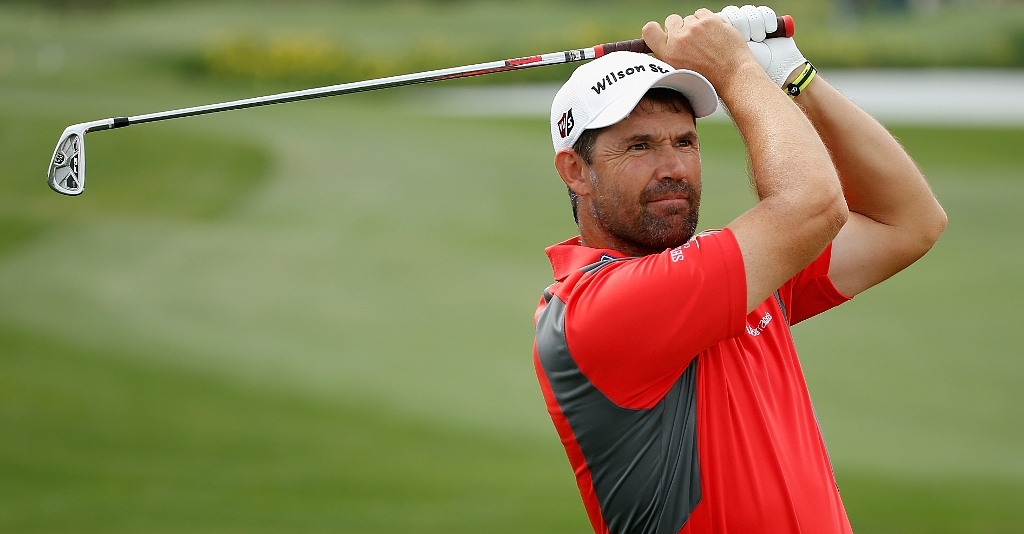 Luke Donald's fellow pros have been lavish in their praise following his victory in the Race to Dubai on Sunday.
Luke Donald's fellow professionals have been lavish in their praise of him following his resounding victory in The Race to Dubai on Sunday that put a massive cherry on top of stunning year for the English World No 1.
In all he won a total £8.45million which is more than Tiger Woods managed in any year, including 2006 when he won 11 times, but perhaps as important was the fact that his earnings gave him the first-ever money crown double on both the US PGA and European Tours – and this despite his having played six fewer events than the European Tour runner-up Rory McIlroy and seven fewer than the US money list runner-up Webb Simpson.
The European Tour's officials website reported the following players as saying of Donald:
RORY MCILROY: "He's had an incredible year and I hope he now gets the recognition he deserves. I've said it throughout this year that I don't think Luke has been given enough credit for how well he's played. He's been incredible and he's been up there every week.
"People outside of golf just look at wins and they think that wins are the be all and end all. But the amount of top 5s and Top 10s that he's posted are just as impressive as some of the wins, because to do it week in and week out, you need incredible mental strength to keep going and you have to be unbelievably consistent and not have many bad rounds. That's something that he's obviously very good at.
"I think from within the golfing family he'll receive a lot of applause for what he's done this year, but unfortunately maybe people outside the golfing world think that even though he's won four times, there will always be that question of 'is he the real No. 1 because he's not got a Major?'
"He deserves it all. He played great all year and he deserves to be No. 1 in the world and deserved to win both Money Lists."
ALVARO QUIROS: "He's unbelievable. You can never leave this guy behind. He's always coming back, always coming back and trying to spoil the party for the rest of us! I heard a statistic about his third round stroke average this year; that it's 67.5. That's unbelievable. Obviously he plays very well under pressure.
"To win the money lists in America and then Europe is an amazing achievement and he is without doubt the best player in the world right now. No-one can argue with that – he is incredible."
CHARL SHWARZTEL: "What he has done this year is amazing. I'm a guy that strives for consistency, and he's taken consistency to another level. He deserves it. He's played unbelievable golf, and you know, if you play golf like that you're going to get the rewards. We all have to congratulate him."
MARTIN KAYMER: "It has been a great year for Luke. He has won four times around the world and just played better than anyone in the world for a long period of time. I know how much it meant for me to get to World Number One for a few weeks this year so for him to get there and then move ahead of everyone is a really great achievement.
"I would love to win the money list on both Tours because it means that you have won many times all over the world and you have been the most consistent player in the world."
SERGIO GARCIA: "Winning on both continents is simply amazing. No-one has ever done it and you can't say any more than that. He already had an impressive resume but it just got a little bit better! He has just been so consistent….in the week's that he hasn't won he has been in the top three, top five, top eight all of the time. To achieve that level of consistency is very, very impressive."
ROBERT KARLSSON: "It's been a pretty good year for Luke! To do what he has is obviously possible because the WGC events and Majors count on both Tours but you have to play well in them all to do it and he has done exactly that this year. He is the outstanding World Number One at the moment – it would have felt wrong if he hadn't won both to be honest.
"Just look at the World Ranking points that he has accumulated. He has won 500 points or something and the next closest challenger has won about 350 this year, so for me it is a fantastic achievement from a guy that is the undisputed World Number One."
SAM TORRANCE: "It's just out of this world. To do it on both sides of the Atlantic is an unbelievable achievement and he deserves all the credit he gets for it. What a performance. Luke's played magnificently throughout the year and to win both money lists is some feat."
TOM LEHMAN: "I'm not even sure there is a word to describe Luke's feat. He's been so good, week after week after week. To win both money lists in the same year is hall of fame stuff right there. There's tournaments that count on both lists obviously but you have to play on both tours and travel so much. It is an incredible accomplishment and he ought to be so proud of himself. He's always been really steady as a player and this is him finally believing in himself, as crazy as that may sound.
"To get to the next level is all between the ears. It really is a remarkable accomplishment."