Donald edging closer to double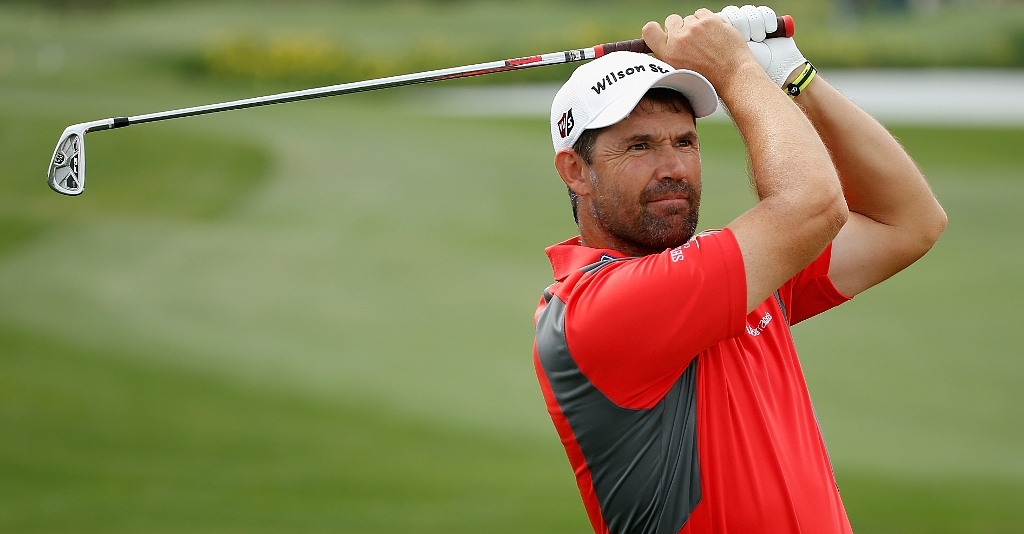 After closing with three birdies on Friday and opening with another two today, Luke Donald is edging closer to his latest target
After closing with three birdies on Friday and opening with another two in today's third round, Luke Donald was edging ever closer to his latest target – a history making money-winners double on both sides of the Atlantic.
Needing no more than a top nine finish here in the European Tour's season-closing Dubai World Championship to add the Europe's crown to the US PGA Tour's money winner's title he has already put to bed, Donald used his two-birdie start to take go to four-under after at 11 holes with another two front-nine birdies and had move up into third place at 8-under.
In the meantime, Rory McIlroy, the only man still standing who can snatch away the Race To Dubai money title by winning here at Jumeirah's Earth Course on Sunday, has suffered a major set-back.
A bogey at the 3rd and a double bogey at 8 and nothing better than a string of pars had sent the virus-weakened World No 2 tumbling down the leaderboard into joint 19th place at 4-under after eight holes.
And this time, the young gun creating most of Saturday's fireworks was Germany's 2010 PGA Champion and current World No 4 Martin Kamer, who stormed up the leaderboard from a mid-30s tie on Friday night into joint third place with Donald, Paul Casey and Shane Lowry at 8-under by adding a blistering 8-under 64 to the disappointing 73 and 71 he shot in the first two rounds.
Casey at this stage had played eight holes in 2-under and Lowry 9-holes in 3-under to be a shot clear of a six-way tie for seventh place, a shot back at 7-under in a six-way tie that included Sergio Garcia, after 12 holes, Louis Oosthuizen, who had played nine, and early first round leader Paul Lawrie who was 1-under after 8 holes
THE LEADERBOARD
-12 Alvaro Quiros (ISP) 68, 64, par after 6 holes
-9 Peter Hanson (Swe) 64, 72, -1 after 6
-8 Peter Kaymer (Ger) 73,71,64
-8 Luke Donald (Eng) 72 68 -4 after 10
-8 Shane Lowry (Ire) 69, 70, -3 after 9
-8 Paul Casey (Eng) 72, 66, -7 after 12
-7 Sergia Garcia (Isp) 67, 73, -2 after 10
-7 Jaco van Zyl (RSA) 69, 70, -2 after 10
-7 Fancesco Molinari (Ita) 71. 68, -2 after 9
-7 Louis Oosthuizen (RSA) 72,67, -2 after 9
-7 Paul Lawrie (Sco) 65,73, -1 after 8
-7 Robert Rock (Eng) 68, 69, par after 7