Don't write off the Europeans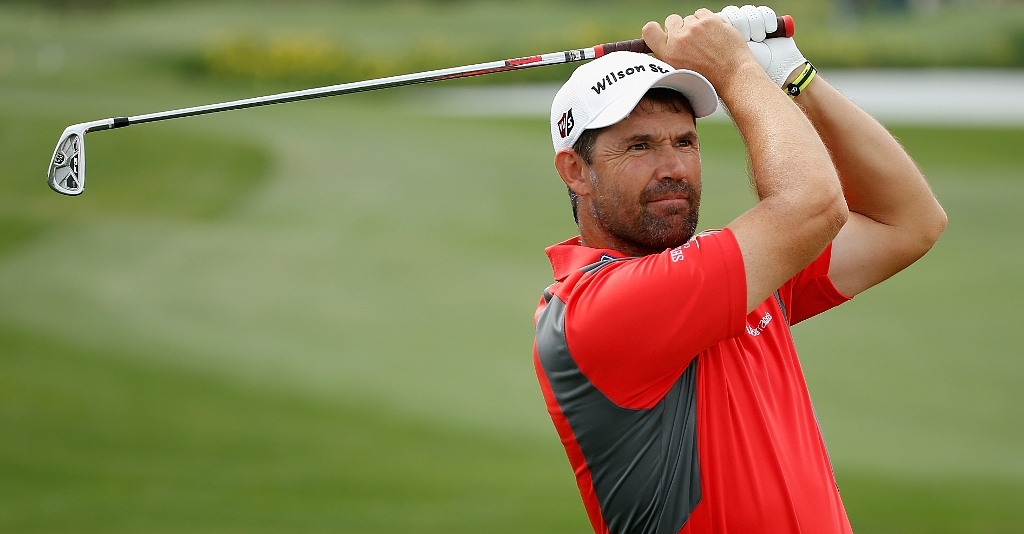 Tiger Woods is just about everybody's favourite to win this week's 76th Masters, but don't write off the Europeans.
After his well documented comeback win at the Arnold Palmer Invitational nine days ago, Tiger Woods is just about everybody's favourite to win this week's 76th Masters.
And after his second PGA Tour win of the season at last week's Shell Houston Open, Hunter Mahan, hoisted to World No 4 by his victory, is also being seen as a possible winner at Georgia's famous Augusta National Golf Club come Sunday.
So too is a third, long-time high-profile American, Phil Mickelson, as is new US star Keegan Bradley, a first-time major winner at last year's final major of the season, the PGA Championship, who this year is hoping his trusty, long-handled putter will see him home again in his first Masters appearance.
A seasoned Mickelson, the world's finest lefty, in the meantime, owns 13 top 10s in 19 appearances at Augusta National; nine of them top fives and three of them Green Jacket wins. This season, since his victory at Pebble Beach, he's had two more Top fives, including a tie for 4th last week in Houston.
But the Americans are not going to have things all their own way in a major, traditionally the first of the year and uniquely run by a club, not a national or an international body, that is always played at the same venue.
Of the three Majors played in the USA, European invaders with Nick Faldo, the late Seve Ballesteros, Bernhard Langer and Jose Maria Olazabal leading the charge, have won more Green Jackets than US Open and US PGA titles put together.
And this year the men from the other side of the Atlatic Ocean are once more well positioned to do it again, with Northern Ireland World No 2 Rory McIlroy and England's Luke Donald, the World No 1, Lee Westwood, the No 3, and Justin Rose, the No 9 and a four-time winner in the last 20 months, coming into this week's big tee-off as the highest ranked and perhaps the most strongly-backed of the offshore contingent.
McIlroy, who will be 23 on May 4, clearly has the game to do it. He made that clear when he led at Augusta for the first three rounds last year.
His game came apart at the seams as he stumbled in with an awful final round 80 and saw South African dark horse Charl Schwartzel sweep past him with a glorious final round that he opened with a birdie and an eagle and closed off with a Masters-first – a stunning four-consecutive birdies.
Looking back on his implosion which included a three-putt from a mere seven feet on the 11th and a four-putt from 12 feet on the 12th, McIlroy puts it down to the simple fact: "I just wasn't ready to do what I had to do".
"But I am now, I believe," he added this week, making it clear he would relish the chance to get himself into a position to win again heading into Sunday so that he can wipe away the memories of one of the most miserable rounds of his sparkling career.
This in much the same way as he did when he bounced back from adversity last year. That was just two months later when he went out and won the season's second major, The US Open – and won it going away.
Ironically, Tiger Woods, one of only a handful of men that have won the Masters four times, is also looking for redemption for he too will look back on last year's final round with some regret.
Unlike McIlroy, the 14-time major winner did not implode. To the contrary he came storming back from a sluggish start earlier in the week, brilliantly making up for a seven-shot deficit in just nine holes to set himself up for a first comeback win in a major in something like three years.
But then one of the games most formidable final round finishers inexplicably stumbled, slowed to a crawl and allowed Australians Adam Scott and Justin Day to surge past him and became Schwartzel's pursuers in chief.
The Australian duo eventually finished the joint runners up at 12-under, two shots behind Schwartzel, two in front of Woods and all of six shots better than luckless McIlroy, who finished at 4-under.
A day or two later it was disclosed that Woods had suffered a leg injury during the Masters that was to keep him sidelined for the next two months, so the long-time World No 1 and current World No 7, despite a minor injury set-back a few weeks back, would be fully justified if he is taking a huge positive out of the way in which he broke his PGA Tour victory drought at the Arnold Palmer Invitational just two weeks back.
Especially worrying for his rivals might be the fact that the Palmer Invitational, like the Masters, is played on the same track every year, the Palmer at Bay Hill and the Masters at Augusta, and that Woods has seemed to thrive on this fact, producing 10 of his 72 career victories on these two courses.
Should we write off the chance of World No 1 Luke Donald winning his first major and ending the on-going criticism that he is one of only a handful of men who have made it to the top of the World Rankings list without winning a major?
I would have to say no when you look at Donald's recent triumph at the Transitions Championship on March 18 and his generally solid record in the Masters – three top ten finishes in seven starts.
It should give him all the confidence he needs to break his Major drought this week. And of course, you should never underestimate his short game and reliable putter which no player can do without on the superbly true, but tricky, contoured greens of August.
And what about Schwartzel? Successful defending a Master's title is a rare feat.
In the 75 times it has been played, only 18-time major-winner Jack Nicklaus, six-time major winner Nick Faldo and 14-time major winner Woods have done it before, so first-time major winner Schwartzel's chances would seem to be slim, especially in view of the fact that he has missed the cut in his last two starts.
But golf being golf, maybe he too can't be written off.
If he brings his A game to Augusta and remembers the hole-by-hole Nicklaus advise that helped him win last year, there is an outside chance that his classic swing and solid putter might just bring him through again.
It will help that the 27 year old from Johannesburg is rearing to tee it up on Thursday.
He said this week: "I can't wait to get back. Augusta's a special place for anyone who plays golf, but it will be extra special to go back there as defending champion. Winning the Masters last year was the highlight of my career, especially as I birdied the last four holes to win."
Though ranked lower than Westwood, Rose may be the better bet of the two Englishman, this especially after winning the prestigious WGC-Cadillac Championship four weeks ago.
He has yet to miss a cut after six starts at the Masters where he finished 11th last year and has clearly benefited from a switch of swing coach to Sean Folley, the young Canadian currently looking after Wood's much discussed swing.
Westwood tied for 11th with Rose last year, was the Masters runner-up in 2010 and ranks second on the PGA Tour in greens hit and overall