Dodt delighted with maiden victory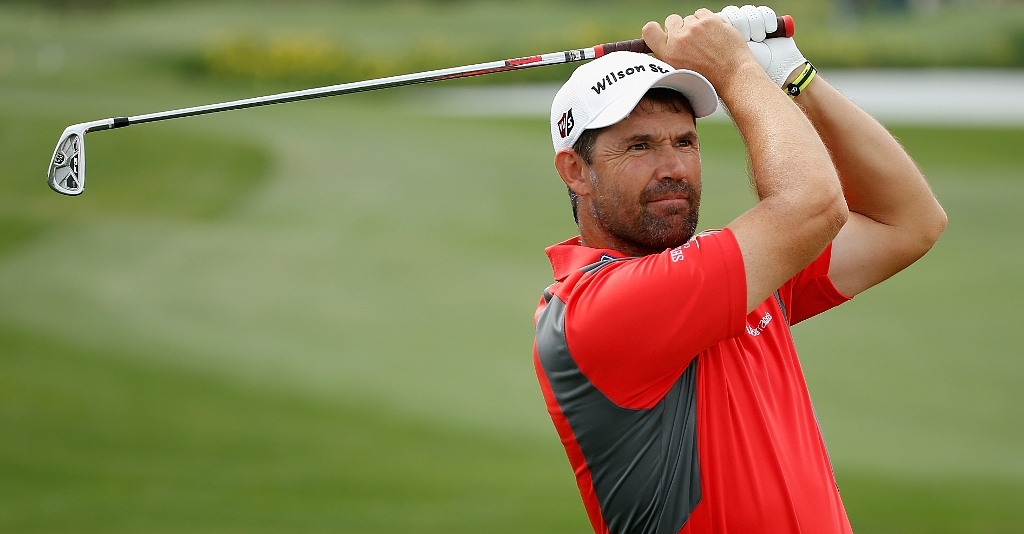 Andrew Dodt was delighted at being able to close with an ice-cool 68 and win the Avantha Masters by a stroke on Sunday.
An overwhelmed Andrew Dodt was delighted that he was able to keep his cool in the final round Avantha Masters on Sunday, close with a solid 68 and win his maiden European and Asian Tour titles in this co-sanctioned event at New Delhi in India,
Starting the day one off the lead shared by seven players, the 24-year-old sank five birdies against one bogey to finish 14 under par, one shot ahead of Englishman Richard Finch who had stormed home on a tough course taking back as many shots as it was giving away with a sparkling 66 to take the early lead in the clubhouse.
"I can't describe the feeling that I have now," he said.
"To win a professional golf tournament is absolutely huge. I've come close a few times and to actually pull it off is a dream come true.
"This win is going to open a few doors for me and I'm really excited. I managed to hold on to my nerves today and I got the job done."
With seven players entering the final round level at the top of the leaderboard, it always promised to be a thrilling and exciting day at DLF Golf and Country Club.
And so it proved. The lead changed hands several times with Finch's spectacular 66 at one point threatening to complete an unexpected triumph for the Hull golfer.
However, after reaching the turn three-under for the day, Dodt overcame a bogey at the 11th with what eventually proved to be crucial birdies at the 16th and the last – the latter coming after he found the sand, but blasted out to leave himself with a tap-in putt for the winning birdie
"It was a huge relief when I birdied the 18th," he added.
"I had a pretty good lie on the rough and I was in between clubs. I decided to be more aggressive and hit a pretty good shot but it just didn't turn. The bunker was fine, though, as it was kind of a standard bunker shot and I managed to play the best one of my life."
Dodt's previous best finish was a tie for ninth at last year's Singapore Open and having recently taken up Affiliate Membership of the European Tour, now finds himself thrust into the top 10 in the early Race to Dubai standings.
"The week has been awesome," he said.
"I was just hoping for a good week this week. I stayed patient today and did what I had to do and I played really well."
Finch, meanwhile, mounted his charge from down the leaderboard as the Hull golfer reached the the turn in 32 having collected five birdies and one bogey.
But he could only pick up two more shots down the stretch to eventually finish 13-under.
"I'm really pleased with the result," he said.
"It was good to put a last round together because I started four shots off the lead and there were a lot of people between me and the guys at the top so it was always going to take something special.
"I had a target of 15-under at the start of the day and I got off to a good start and made some headway to get to that score.
"I suppose in the back nine I wasn't really getting close enough to the hole to give myself realistic chances but I was pleased to make a birdie on the last considering I drove it into the bunker off the tee.
"It is nice to get a good result on the board because I have had a frustrating time lately of playing well and not getting the rewards or results. I can hopefully kick on from here. I got a bit side tracked technique-wise last year and it didn't really work out for me and it is nice to have a good result at this stage of the year.
"I have a nice break now so I can go home and then get ready for the rest of the season with a bit of confidence."
Compatriot Richard Bland was also chasing his first European Tour title at the age of 37 and yesterday's 66 had catapulted him into a tie for the lead.
Two early birdies saw him keep pace at the top of the scoreboard but a bogey at the sixth set him back and although he recovered the shot at the 16th, he could not find the birdie he needed at the last to force a play-off, a bogey six condemning him to a share of third.
Scot David Drysdale also finished 12-under with bogeys at the 13th and 15th effectively scuppering his hopes
He was joined by Barry Lane, the 49-year-old failing in his bid to become the European Tour's oldest winner as he could only muster a one-under 71 after failing to get going on the front nine, while Japan's Tetsuji Hiratsuka completed the quartet after also signing for a 71.