Dixon triumphs at Euro Q-School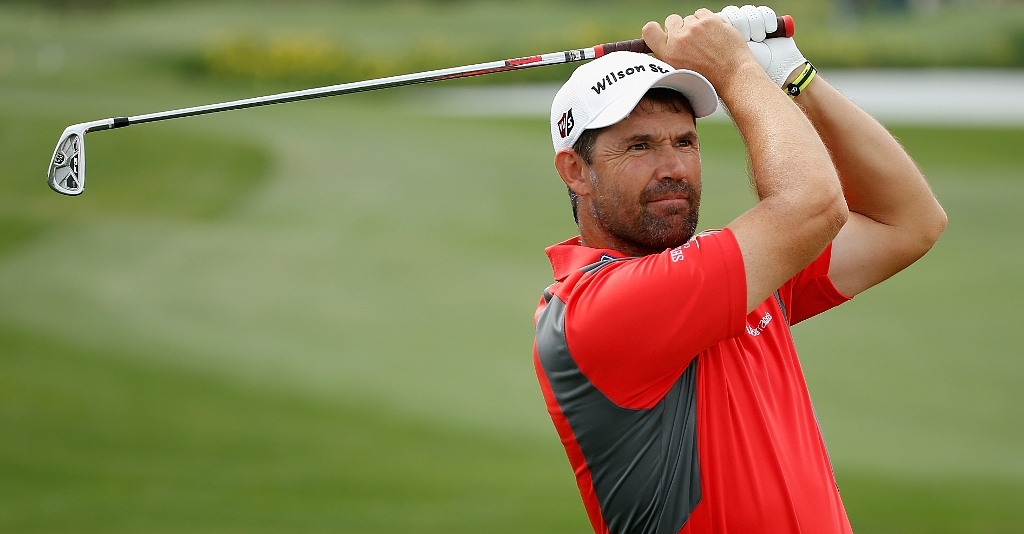 David Dixon has won the European Tour's Final Stage of Qualifying School by one shot.
David Dixon has earned himself an immediate recall to The European Tour by winning the Tour's Final Stage of Qualifying School by one shot at the PGA Catalunya Resort in Spain.
The 34-year-old Englishman shot a closing 3-under-par 69 in the sixth and final round of this tough golfing Marathon to finish on 21-under par, one shot ahead of compatriot Sam Hutsby who led the first four rounds.
Another Englishman, Andy Sullivan, who turned professional earlier this year after helping Great Britain and Ireland beat the USA in this year's Walker Cup, was third and one of 37 players who claiming playing rights on The European Tour's 2012 International Schedule.
Dixon, who found himself 14 shots off the lead following the opening day, having carded a 74, said: "It has been a very up and down day again. There were some highs and lows, but I'm really chuffed to come out on top.
"I had a perfect start, but then hit a couple of loose ones towards the end of the front nine which caused a bit of a scare.
"Then I hit some great shots but one went in the water, and in the end I was happy to hold on. I holed some really good putts towards the end and got the job done."
Dixon, whose only tournament victory so far came at the 2008 Saint-Omer Open, added: "It's been a very up and down year and it's been a bit of a nightmare on and off the course, but this is an awesome way to finish and I can't wait for next year now."
Hutsby, meanwhile, shot a 68 to finish runner-up at the final stage for the second time in three visits to the qualifying school. He had led for the first four rounds this week after starting with a brilliant 60.
Looking ahead, the 23-year-old is confident of retaining his playing privileges next term, saying: "I think I'm a much stronger person than I was last time I was on Tour, so I can't wait for the season to start.
"Some of the golf I played this week gives me a lot of confidence for the future."
Completing an all-English top four, Andy Sullivan was third just ahead of Richard Bland, with Scot Steven O'Hara finishing in level fifth place alongside Spaniard Jordi Garcia.
There was drama further down the leaderboard where American Scott Pinckney, who started the day in a tie for 66th place on one-under-par, fired a best-of-the-day round of 65 to take the 24th card available.
The magic cut-off number was seven-under-par, a mark achieved in memorable fashion by England's Jamie Elson after he holed a huge birdie putt on the ninth hole – his last – of the Stadium Course to scrape in the 8-strong group tied for 30th
A strong finish also earned Spaniard Agustin Domingo, whose uncle is Senior Tour champion Domingo Hospital, a last gaps tour card. He picked up four shots in his final five holes to claim one of the golden tickets on offer with a closing 67.
THE FINAL SCORES
(the top 30 and ties (37) qualified)
407 D Dixon (Eng) 74 65 63 69 67 69
408 S Hutsby (Eng) 60 69 68 71 72 68
409 A Sullivan (Eng) 65 66 67 72 71 68
410 R Bland (Eng) 67 72 65 68 69 69
411 S O'Hara (Sco) 73 67 65 68 70 68, J Garcia (Spa) 71 64 66 73 68 69
412 K Borsheim (Nor) 66 71 69 68 68 70
413 G Orr (Sco) 68 69 69 69 73 65, E Grillo (Arg) 73 68 70 68 65 69
414 G Cambis (Fra) 66 69 68 69 70 72, B Grace (Rsa) 68 68 65 70 70 73
415 J Lagergren (Swe) 66 71 67 71 71 69, T Norret (Den) 71 67 62 74 70 71
416 M Nixon (Eng) 68 69 67 72 71 69, B Ritthammer (Ger) 65 71 68 68 67 77
417 W Abery (Rsa) 69 65 67 75 73 68, L Kennedy (Eng) 68 66 70 69 74 70, D Fichardt (Rsa) 66 73 66 68 73 71, A Bernadet (Fra) 68 69 69 69 67 75
418 A Domingo (Spa) 71 67 67 74 72 67, M Lundberg (Swe) 70 68 66 73 71 70, J Guerrier (Fra) 68 66 71 73 69 71
419 A Otaegui (Spa) 68 69 69 66 75 72
420 S Pinckney (USA) 66 73 70 71 75 65, A Haindl (Rsa) 71 67 70 70 75 67, W Besseling (Ned) 74 63 69 72 72 70, M Southgate (Eng) 70 68 71 71 68 72, P Gustafsson (Swe) 70 63 66 75 73 73, R Saxton (Ned) 70 66 65 78 66 75
421 T Remkes (Ned) 73 69 72 65 73 69, H Bacher (Aut) 71 68 70 70 72 70, J Elson (Eng) 74 67 74 63 73 70, T Van Der Walt (Rsa) 69 74 72 64 71 71, T Sluiter (Ned) 63 75 68 70 72 73, A Marshall (Eng) 68 71 68 69 70 75, M Lafeber (Ned) 69 67 69 70 71 75, V Riu (Fra) 67 69 66 69 75 75
Failed to qualify:
422 S Buhl (Ger) 68 72 66 74 73 69, J Hugo (Rsa) 65 71 70 69 74 73, D McKenzie (Aus) 69 64 68 71 75 75
423 B Barham (Eng) 65 70 66 73 79 70, R Quiros (Spa) 65 69 72 74 71 72, S Benson (Eng) 72 71 70 66 71 73, A Parr (Can) 72 66 67 72 73 73, H Soon-Sang (Kor) 68 72 65 71 74 73, E Kofstad (Nor) 66 68 70 72 73 74, J Garcia Pinto (Spa) 71 63 72 72 68 77
424 R Dinwiddie (Eng) 67 71 67 75 73 71, P Dwyer (Eng) 67 69 68 72 77 71, C Doak (Sco) 71 68 66 72 73 74, J Gibb (Eng) 69 68 67 69 77 74, A Ahokas (Fin) 74 66 64 72 70 78
425 M Madsen (Den) 71 71 71 67 74 71, A Tampion (Aus) 65 73 68 70 76 73, J Hansen (Den) 67 67 71 73 73 74, C Brazillier (Fra) 65 74 67 73 69 77, M Carlsson (Swe) 66 70 66 75 71 77
426 J Walters (Rsa) 73 70 70 66 73 74, A Snobeck (Fra) 67 72 66 72 74 75
427 D Vancsik (Arg) 68 68 69 73 78 71, J Wahlqvist (Swe) 71 69 68 71 73 75, B Parker (Eng) 69 67 70 72 74 75
428 S Jeppesen (Swe) 73 70 70 67 75 73, S Kim (Kor) 68 71 68 73 73 75, A Tadini (Ita) 69 70 70 69 71 79, A Byeong-Hun (Kor) 70 70 65 72 72 79
429 B Chapellan (Fra) 70 69 69 72 74 75
432 F McGuirk (Eng) 76 69 68 66 78 75
433 M Tullo (Chi) 73 69 72 66 77 76
434 M Haastrup (Den) 74 67 72 64 77 80