Dixon storms past Hutsby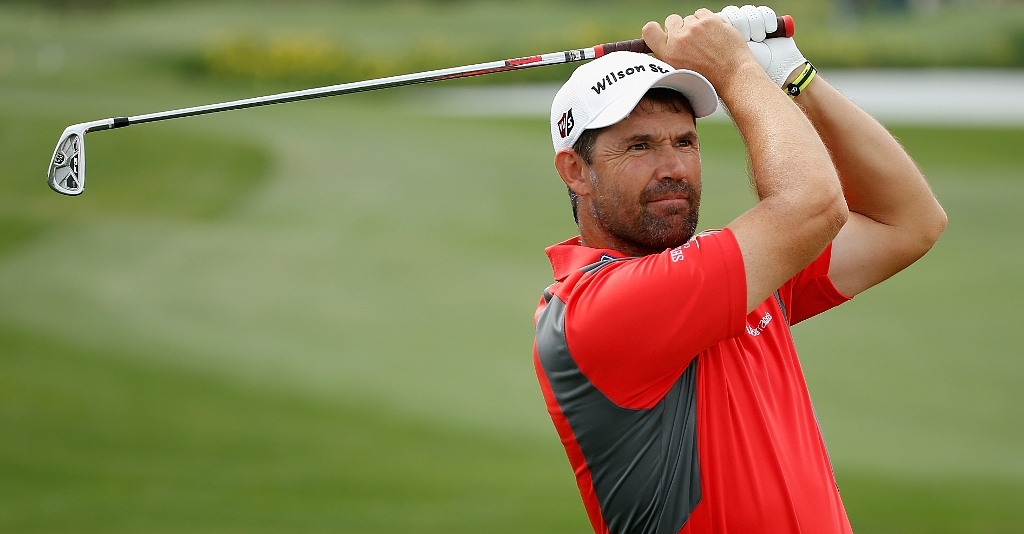 David Dixon has stormed into the lead in the 5th round of the The European Tour Qualifying School's Final Stage.
David Dixon has stormed into the lead in the 5th round of the The European Tour Qualifying School's Final Stage with a 5-under-par 67 that included seven birdies.
This on a day at PGA Catalunya Resort, near Gironawhen in Spain, when fellow Englishman Sam Hutsby, leader of the first four rounds, and 2011 Walker Cup star Andy Sullivan, who had been his closest pursuer throughout that sterling run, both stumbled for the first time.
Hutsby after an awful start that saw him lose his lead with three bogies on his first five holes, managed to recover on the back nine with four fight-back birdies, but in the end his mix of five birdies and five bogies left him with a level-par 72 and 16-under total that put him two behind Dixon's 18-under and a shot back from Germany's Bern Ritthammer, who matched Dixon's 67 as he moved into second place at 17-under.
Sullivan, in the meantime, had posted a 1-under 71 to move into a four-way tie at 15-under with compatriot Richard Bland and South African Branden Grace,
Dixon, whose sole European Tour win came at the Saint-Omer Open in 2008, overcame a bogey on the second hole to card four consecutive birdies from the third hole, followed by another on the eighth to reach the turn in 32.
He slowed up going down the back nine with five consecutive pars and followed that by a gain and a loss at the 15th and 16th to briefly allow Ritthammer to catch him, but a another birdie at the 17th hole, however, edged him clear again of the German heading into the final day of this gruelling six-day marathon.
"I think the experience of having been here a few times before definitely helps because you tend to deal with the highs and lows a bit better," said 34 year old, Dixon who won the Silver Medal as leading amateur at The Open Championship at Royal Lytham & St Anne's in 2001.
"You've just got to try to hang in there, go steady and give yourself a chance of getting your card and possibly even winning.
"It's been a funny old year. So it'd be nice to finish it on a high note although I'd be quite happy with a top ten finish.
"Tomorrow I've just got to go out there with the same mentality as today, and hope the putts continue to drop. My putting this year has been poor, which is why I'm here, so it's about time I came good.
"I switched to the belly putter recently, and it's starting to work well for me. I holed a monster putt from about 60 foot on the fifth hole, and holed a few good clutch putts, so that bodes well for tomorrow – and for next season too."
It was a stunning back nine performance that lifted Ritthammer into the mix, after an up-and-down front nine and left him delighted with his day..
"This is the first time I've been in this position and it feels pretty good. Last year here I was in the top 30 after five rounds, but this position is much more comfortable. I just want to win the tournament now; I don't have to worry too much about not getting a card. I just need to play a solid final round.
Hutsby relinquished his lead early in the day but was happy with the way he fought back with back-nine birdies at the 11th, 13th, 15th and 17th.
"I'm so happy at the minute," the 23 year old said afterwards. "If you'd told me on the tenth that I'd end up with level par I wouldn't have believed you. I just dug in deep and my short game kept me in it. I hit a couple of nice putts in the last few holes, and I'm absolutely chuffed to bits to still be in the mix.
Adrien Bernadet, meanwhile, carded the third hole-in-one of the week, with his five iron on the 208-yard fifth hole.
The resulting eagle and his five birdies gave him a 67 and elevated him to a tied-for-seventh spot
"That was the seventh hole-in-one of my career and probably the best one," said the Frenchman.
With just one round remaining in the testing marathon of golf in northern Spain the list of the top 30 and ties who will earn their European Tour cards for next year was beginning to take shape.
Teetering on the brink were Peter Gustafsson and Lloyd Kennedy (both tied for 22nd), Gary Orr and Tim Sluiter (both tied for 28th), while the youngest player in the field, 19 year old Adrien Otaegui, was also tied for 22nd.
In the next day they will know their fate.