Davies battles illness to share lead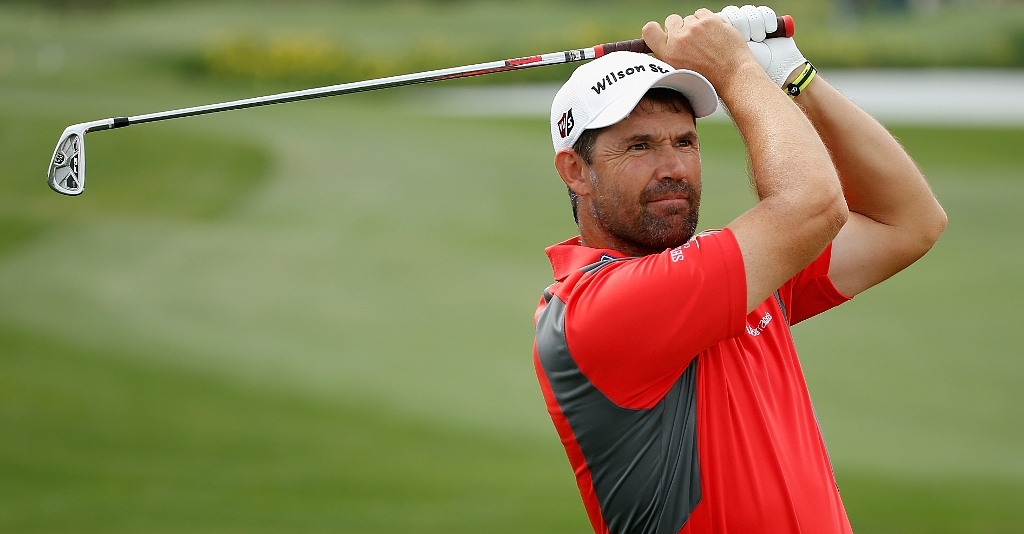 Laura Davies battled through severe sickness to complete a second-round 66 at Golf Gerre Losone on Sunday morning.
Brave Laura Davies battled through severe sickness to complete a second round of six under par 66 at Golf Gerre Losone on Sunday morning.
The 79-time tournament champion tied for the lead with Sweden's Carin Koch at nine under par going into Sunday afternoon's final round, after Saturday's play was washed out.
According to her caddie Johnny Scott, Davies could hardly put one foot in front of the other as she played the back nine this morning.
Dehydrated after picking up a bug on Thursday evening, she stumbled off to see the doctor for an infusion after handing in her score card, but he was unable to find a vein in her hand.
Scott said: "She will never give up, even if she has to crawl around on her hands and knees."
Davies admitted that she was stubborn and would not succumb after battling the illness throughout the weather-interrupted round, which she started at 1.10pm on Friday. On a beautiful morning of sunshine, she began at the 11th and dropped a shot at the 12th but picked up birdies on the par-five 15th and 18th holes.
She and Koch lead by one stroke over four other players, including the defending champion Lee-Anne Pace from South Africa, who also competed a round of 66 this morning and Italian Diana Luna, who finished her round of 67. Australian Kristie Smith and Frenchwoman Sophie Giquel-Bettan also sit one stroke back after finishing their second rounds of 66 and 68 on Friday.
Pace was smiling from ear to ear after handing in her card and said: "It was one better than I hoped: I was pleased with that." She signed off with two birdies and an eagle over her last four holes. She said it was like déjà vu as her eagle putt on 18 was the same as her winning putt in 2010, a 20 footer that was just a ball to the left and she felt confident that she knew the line.
On a tightly packed leader board, there are five players two shots off the lead on seven under par including Australian Karen Lunn and Italian Stefania Croce who finished their second rounds on Friday. Current Henderson Money List leader Christel Boeljon from the Netherlands, England' Melissa Reid, and Kaisa Ruuttila of Finland also finished at seven under par.
The third and final round will commence at 11.45am local time and the players will be grouped in three-balls, starting from two tees.
Deutsche Bank Ladies Swiss Open
Golf Gerre Losone
Scores at the end of round 2:
135 – Carin Koch (SWE) 69 66, Laura Davies (ENG) 69 66
136 – Sophie Giquel-Bettan (FRA) 68 68, Kristie Smith (AUS) 70 66, Lee-Anne Pace (SA) 70 66, Diana Luna (ITA) 69 67
137 – Karen Lunn (AUS) 66 71, Stefania Croce (ITA) 68 69, Kaisa Ruuttila (FIN) 68 69, Christel Boeljon (NL) 67 70, Melissa Reid (ENG) 67 70