Danny Lee warned of burnout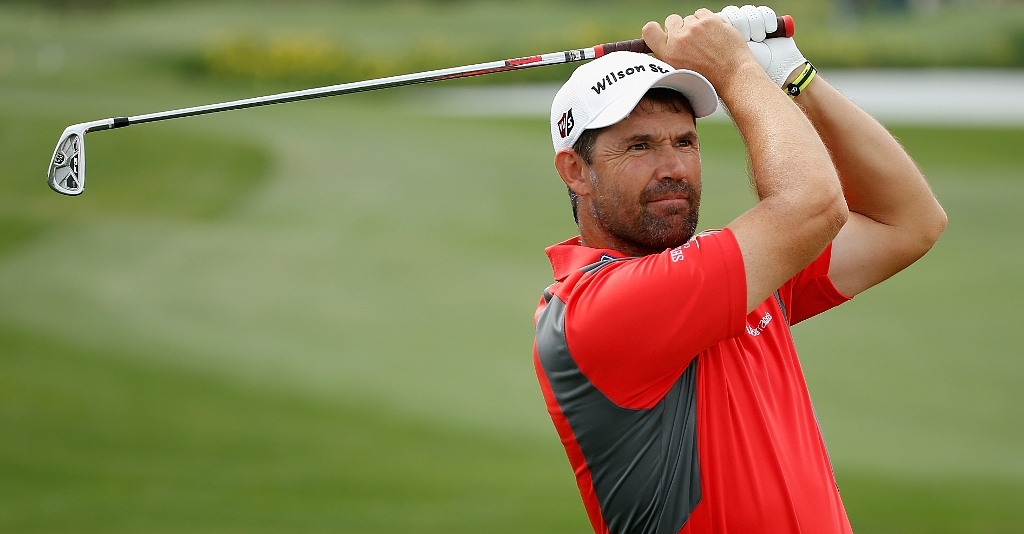 Craig Perks is "very impressed" with New Zealand's emerging talent Danny Lee, but he is also worried about him. Read why.
Craig Perks is "very impressed" with New Zealand's emerging talent Danny Lee, but he is also worried about him.
Perks, New Zealand's only winner of the Players Championship, golf's unofficial fifth major, is worried that Lee is going to burn himself out with a Tour schedule that is far too hectic for any professional golfer.
Lee, who at 20 has been ranked alongside the likes of Rory McIlroy of Ireland, Ricky Fowler of the USA and Japan's Ryo Ishikawa as one of the rising stars of the 21st Century, has decided that to take his game to the next level, he needs to operate on both the European Tour and the USPGA's second tier Nationwide Tour, and plans to play in 35 tournaments this year.
That's a massive workload, Perks told the NZPA this week, especially when you take into consideration all the trans-Atlantic flights and the associated hassles with customs and immigration officials that goes with it, and Perks is seriously concerned that Lee could burn himself out and perhaps never fully recover.
"That can take a tremendous toll, even on a kid of that age," he said after Lee finished tied for seventh this week in the Nationwide Tour's Louisiana Open at the Le Triomphe Country Club, 12km from Perks' family home in Lafayette where he is the director of golf when he is not on the road in his second job as a Golf Channel analyst and commentator.
"As hard as he's working he just has to be careful that he doesn't over train and that he's fresh every Thursday, more so mentally than physically."
Perks used as an example Lee's fourth-round implosion at the Panama Championship in late February.
Having fired rounds of 66 and 65 to secure the second-round lead, Lee crashed out of contention on the final day with an awful nine-over-par 79 that saw him slip from eighth place into a tie for 38th.
"That may be due to the fact he was worn out, especially after playing three, four-round events in the Middle East before flying all the way out to Panama," Perks said.
Perks accepts that Lee, a golfaholic who spends countless hours on his game even during tournament week, has lessons to learn and the best way maybe for him is to go out and make mistakes.
"You can't learn anything from sitting at home and hitting balls on the range, Perks agrees, "You do have to go out and play, but you also have to learn to pace yourself.
"Thirty-five events is a lot. Very often it is not quantity of events, but the quality that counts and the best guys in the world are only playing 16-17 events over here (in the USA) plus a handful in their own countries."
The 44-year-old Perks says he was more than happy to be in the right place at the right time to see Lee play in the Louisiana Open in his third outing on the Nationwide Tour.
"I watched him with a keen eye reasonably closely and I was very impressed with his work ethic. He was one of the first guys to arrive at the golf course each morning and one of the last guys to leave.
"He was there at sun up and it wasn't getting light until seven o'clock, and sometimes he was the last guy to leave at seven o'clock at night.
"He worked on his game after every round and it was really good to see. I think hard work goes a long way and when you add in the talent that he has, then the world is his oyster right now.
"The sky is the limit for Danny. He's young even though he may be a little raw around the edges."
Yet Lee has failed to kick on after an explosive start earlier in his career.
The Korean-born Kiwi won the highly-coveted US Amateur in 2008 and within months of becoming the youngest winner of a European Tour event, the 2009 Johnnie Walker Classic in Perth, he faced huge expectations when he turned professional.
But of all the young guns who were expected to shake up professional golf at a time when established stars like Tiger Woods and Phil Mickelson were struggling to find their old momentum, he was the slowest starter.
While McIlroy has soared to No. 8 in the world rankings and Ishikawa has moved to 45th playing mostly in Japan where tournaments don't carry as many points as they do in the West, Lee remains at 513th in the rankings after close to two years, perhaps because a string of changes in his coaches and his caddies have prevented him from settling down.
Perks hopes that's over and he gets to play with familiar faces around him.
"He's now working with an unknown coach in Dallas. They're working on some things and he feels very comfortable with his golf swing; says it's the best he's ever swung the club.
"More than anything, though, you've got to have a plan. I know his father is there with him every step of the way and he now has a another Korean as a caddie so it seems like they have a good solid team together – and a plan."