Dangerous house guest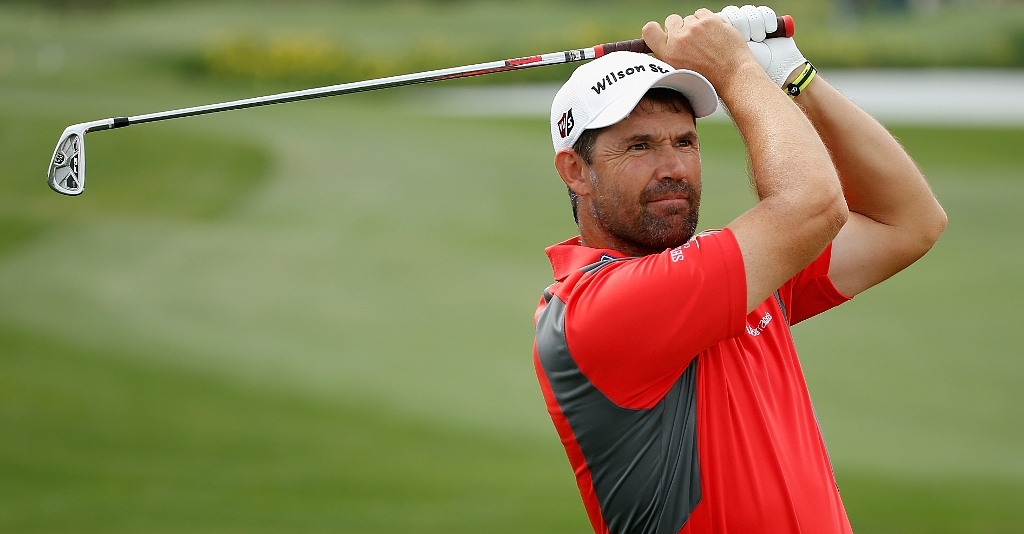 Ernie Els will have to fight a face-to face battle against his house guest on the final day of the WGC-CA Championship.
Ernie Els will have to fight a face-to face battle against his house guest of only a week ago in Sunday's final round of the WGC-CA Championship.
South African young gun Charl Schwartzel, the 25-year-old house guest in question, will, in turn, have to put aside his admiration of his boyhood hero and compatriot in a bid to win the biggest title of his life at Doral's famed Blue Monster.
The duo, who were tied at the top on 12-under after 'moving Saturday', will be making a mistake, however, if, in their attempt to beat each other, they lose sight of the threat posed by Ireland's Padraig Harrington who this week has shown glimpses of the kind of form that earned him three majors in two splendid years in 2008 and 2009.
On Saturday he fired a superb 5-under 67 to get within a stroke of the leaders – and could have matched them but for a late, three-putt bogey at the difficult 18th.
"Yes, that finish leaves a sour taste," Harrington admitted afterwards, "but it should have no effect on the outcome tomorrow. Who plays the best is going to win.
"I putted all right today and I hit a good second putt. What can you do? I will certainly take another 67."
Mind you, Els, who started the day one in front of Australian Robert Allenby, could and should have been alone in splendid isolation heading into Sunday had his Achilles Heel for the past few years, his putting, not let him down on the 13th, where he missed from four feet, and at 16, where he was he was off target from only three feet, his eventual 70 allowing Schwartzel to reel him in with a 67.
Allenby is another who is still every much in the picture. He is alone in fourth, only two shots off the pace, with ace putter Martin Kaymer, who needed only 22 putts in his sizzling 66 on Saturday – a further two shots back on 208.
England's Paul Casey, who shot a third-round 68 and looks as dangerous as any one in the field, is five off the pace in a group that includes Vijay Sing, Soren Hansen and Matt Kuchar, one of only two Americans in the events leading 10 adversaries after 54 holes.
The other is Bill Hass who is alone in 5th place immediately behind Allenby on 207.
But getting back to his upcoming, final-group Sunday duel with Schwartzel, a man 15 years his junior whose father played some amateur golf with him in the past, Els said:"I think it's great.
"I think it's a wonderful, cool story. It's great for South African golf, obviously and world golf; a new young star, 25-year-old really making his mark.
"He's won twice (on the European Tour) already this year. He's a force to be reckoned with.
"On Sunday we will shake hands and play 18 holes as hard as we can. He's going to try and win, I'm going to try and win. I think it's very cool."
The relationship of the two has been something of a teacher-pupil one with Schwartzel, as a young golfer, having benefited from the Ernie Els Foundation
"When we started the foundation, this is what we were after. Although Charl was (only) an affiliated member, he travelled with the team and this is what we all had in mind."
Last week, when Els, who has not won on tour for two years and could only finish 67th in the Honda Classic last week, had Schwartzel as a guest at his home in Jupiter, Florida, and also practised with him
"I fed him well. I gave him good wine, so he owes me, big time. We met his fiance and it was great having them there," Els said. "I've known him a long time and he feels like a little brother to me in some ways.
"And now here we are in the final round. I think if we had talked last week about it ending up this way, I don't think we would have imagined it, even in our wildest dreams."
Schwartzel is equally amazed.
"I used to watch a lot of his golf tapes that were made of his swing. He knew my Dad and I got introduced to him a couple of times as a kid. He was like my big hero," said Schwartzel.
It helps, perhaps, that the pair are not sharing accommodation this week, but they will do so again next week
"He's staying with me again, (though) … it's going to depend on how it goes down on Sunday," Els mused, smiling broadly..
"But he might be sleeping in the garden, you never know"