Daly's suspension lifted – US beckons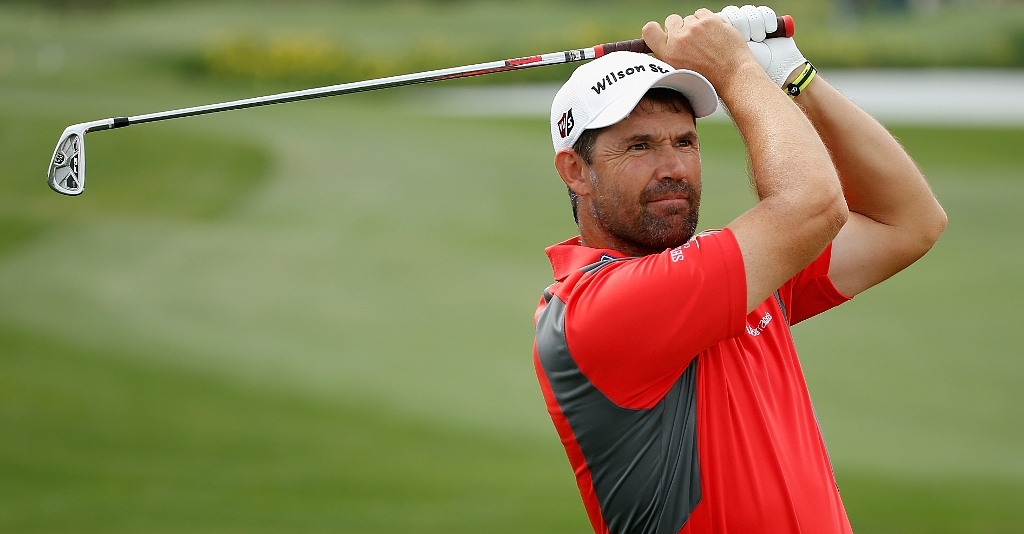 John Daly has served out his six-month suspension in America and will soon return to the USA to play in the St Jude Classic.
John Daly has served out his six-month suspension on the US PGA Tour and says he will soon be heading back to the USA to play in the St Jude Classic.
He also hopes to regain his place in the US Open at one of the qualifying events.
In recent months a slimmed-down Daly has established himself as one of the European Tour's most colourful characters, his ultra-bright clothing even dazzling Ian Poulter on occasions.
He has also helped top up a dwindling bank balance by making the cut in three of his last four tournaments and by picking up a second place finish at the Italian Open.
Daly was suspended by the PGA Tour for six months in November after a series of off-course incidents that culminated with him being locked up in a jail cell overnight in North Carolina after being found drunk and nearly unconscious in a street outside a Hooters bar and restaurant.
Now the former PGA and Open champion believes he is firmly back on track to a better life after taking a variety of steps to rehabilitate himself and his stagnating golfing career.
"I know I'll be ready to play," Daly told Associated Press from Wentworth where he had just played in the BMW PGA Championship.
I'm not going to be (half-trying) like I've done in the past. I know I won't be able to play the Tour if something good doesn't happen. It's making me work harder."
Daly has not won on the PGA Tour since the Buick Invitational five years ago.
Nor has he possessed a players Tour card for the last two years and has had to rely on sponsor's exemptions and automatic exemptions from events which he had won in the past – the Open Championship, for example.
Apart from the sponsor's exemption to play in the St. Jude Championship on June 11-14 in Memphis, near his home in Tennessee, Daly said he had also received an exemption for the Buick Open in the last week in July and hoped there would be more.
PGA Tour spokesman Ty Votaw said the Tour does not comment on player discipline, pointing out that it had never confirmed that Daly was suspended, and that now it could not confirm that his suspension had been lifted.
Daly himself told the media in December that he had been suspended for the second time and two weeks ago disclosed to friends that he had been reinstated.
"I don't really feel I deserved to be suspended," Daly said. "But I'm not going to dwell on it. I'm going to turn it into a positive. I'm getting my life back in order and I'm more organized."
Bud Martin, his agent at SFX Sports, reported this week that Daly, now 43, is no longer taking short cuts as he tries to get his game and his life together again.
"He's been working on his game and working just as hard on trying to get his life together off the course," Martin said.
"He's had some signs of some good golf in Europe, and from talking to him on the telephone, I would say he sounds as good and as optimistic as he has been in 20 years.
"I don't want to curse him, but I'm cautiously optimistic."
One of the biggest steps Daly has taken recently is to reduce his weight.
"What I'm eating in one week is what I used to eat in one day," he said of his 1,200-calorie per day intake. He also says he has not been drinking as much as before, and only sips and no longer gulps down his drinks.
His jazzy new appearance stems from a clothing deal he has signed with the California-based clothing company Loudmouth Golf.
It has seen him wearing trousers with wild and colorful prints, some of them looking like pyjamas. Daly wore hot pink pants on Sunday at Wentworth to pay tribute to Phil Mickelson's wife, Amy, who has being diagnosed with breast cancer.
"I love the reaction I've gotten from the media and the fans in the UK," he said. "It's been a lot of fun."
Daly has made it clear that he will not be turning his back on Europe where he has played in six tournaments this year.
He is currently in 94th place on "The Race to Dubai" listing and before the end of the season intends to make it into the top 70 to qualify for the $10 million Dubai World Championship.
"I'm enjoying it over here," he said. "My big concern is the Race to Dubai because I'm not sure if I can get in enough events."
Would he be welcomed back Stateside?
"I don't see why not. I haven't done anything to hurt any of the tournaments," he said, adding that a win in Memphis "would be a great way to return."
"But in truth I'm just happy to be playing again. I don't care where it's at, as long as I can play somewhere."