Daly looking for his luck to change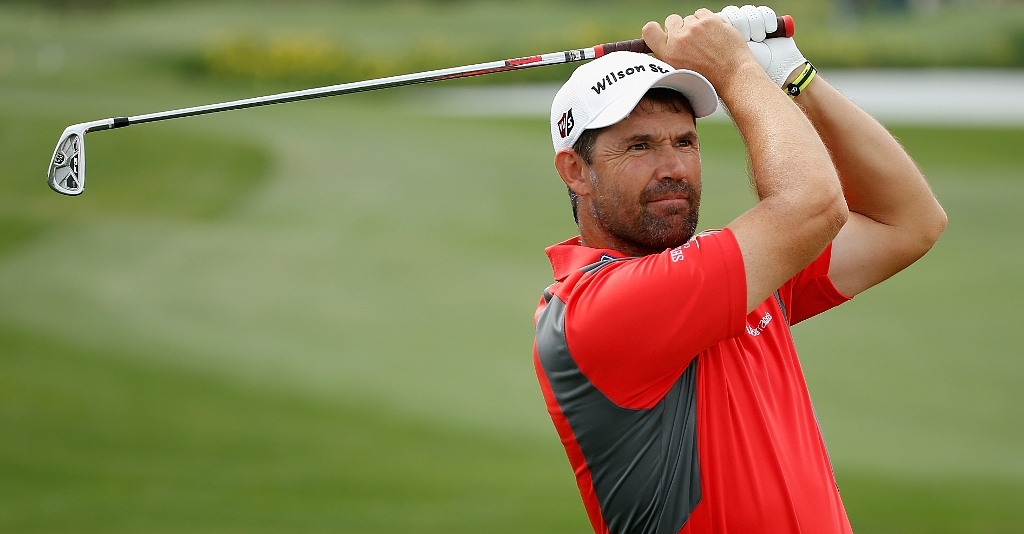 Eight year's ago John Daly threw his putter into a lake at the Australian PGA and was disqualified for not signing his card.
Eight year's ago a heartbroken John Daly threw his putter into the Lake at Hyatt Coolum at the Australian PGA and was disqualified for not signing his card.
Not many knew at the time that his mind was else where as he grieved the death of his mother who had died while he was in Australia
"That was a tough week for me knowing that they had held up the funeral until I got home." he recalled this week as he spoke of his hopes that his bad luck would change at the 2010 Australian PGA teeing off at Hyatt Coolum on Thursday.
A considerably slimmer version of the 'Big bad John' we all knew at the turn of the Century, 44-year-old Daly has never tried to hide his failings as a human being – or what they have cost him over the years.
It was all laid out for everyone to see two or three years ago in his bare-all book, "My life in and out of the rough" when he wrote openly about his ongoing battles with his weight, with booze, with gambling, with drugs and with a string of broken marriages – "All my exes have Rolexs", is a song he wrote about his four ex-wives..
But he genuine believes that it is now sheer bad luck that has dogged him since cleaning up his act and stepping into some of the brightest apparel ever worn on a golf course following his arrest for drunkenness outside a Hooters bar in the US in 2008.
Since linking up with his current partner, Anna Cladakis, a former Hooters employee, and shedding 40 kilograms after undergoing surgery, he has strictly followed a straight and narrow path.
But it didn't help his golf at last week's Australian Open is Sydney last week. He missed the cut and admitted afterwards that he "was gutted".
When he arrived at Hyatt Coolum this week he was anything but broken, though.
His game, her told the media, was nowhere near as bad as it seemed in Sydney last week, and his opponents had better not underestimate him.
Daly told reporters that his new caddy, Scott McGuiness, had told him that he had never seen "anyone get more bad breaks hitting good shots than I did."
"That's the way the past few weekends (tournaments) have been for me
"It's frustrating for me because I'm out there hitting good golf shots and I get these bad breaks, an inch into the rough and a bad lie, hitting a sprinkler head and bouncing 60 feet past the hole at the 17th when I know I hit it perfect."
All he is asking for this week is for Lady Luck to leave him alone and allow him to be rewarded for good shots from tee to green.
If that can be achieved and he can shrug away his bad luck bogey, he believes he may be able to spring a major surprise on Coolum's tight, never-easy, water-lined course.
And this despite an imposing field that includes the likes of Geoff Ogilvie, the runaway winner in Sydney last week, Robert Allenby, a multiple winner of the Aussie PGA and other top-notch Aussie campaigners like Adam Scott, Stuart Applenby, Mathew Goggin, Rod Pampling, John Senden, Richard Green, and up-and-coming young guns like Michael Sim, James Nitties, Jarrod Lyle and Marc Leishman.
Yes, that's quite a handful, Daly admitted – before breaking into a slow smile and adding; "As I've said, you could be in for a surprise. Just you wait and see."
.