Daly: "I never stormed off"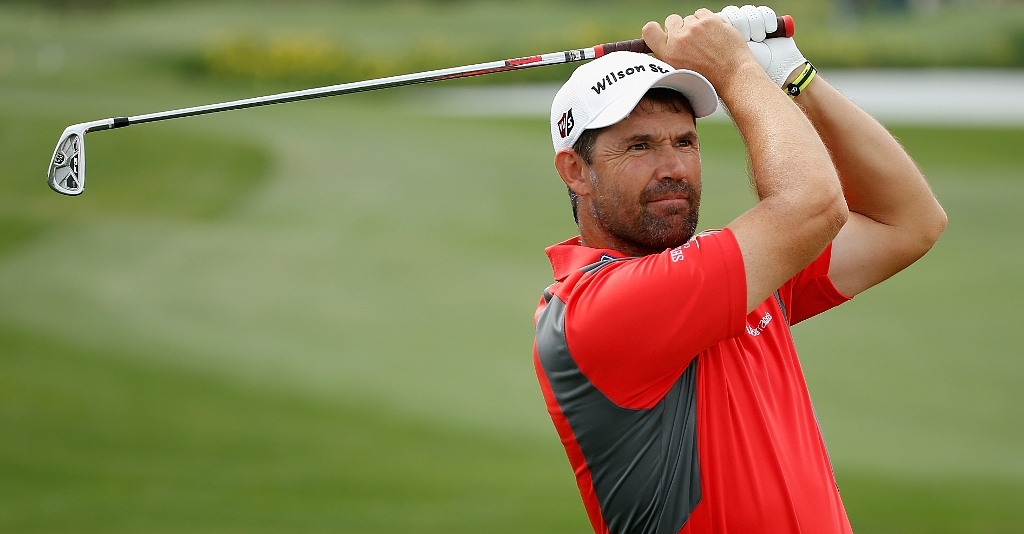 John Daly has defended his controversial first-round exit from last month's Australian Open.
John Daly has defended his controversial first-round exit from last month's Australian Open.
The two-time major champion made headlines for the wrong reasons once again when he was reported to have stormed off the course during the opening round of Australia's National Championship after running out of balls.
The trouble started at the 10th where, after hitting what he thought was a fine bunker shot to the green, Daly's caddie alerted him to the fact that he had hit the wrong ball.
A two-shot penalty followed, and by the time the 45-year-old had reached the 11th tee, he was running short of patience, hitting six consecutive shots into the water before shaking hands with his playing partners, walking to the car park at the Lakes golf club and heading off in a courtesy car.
His behaviour did little to impress Australian golf officials, who have had to deal with Daly on several occasions in the past, most notably back in 2008 when he smashed a spectator's camera at the same event.
Following the most recent incident, officials promptly withdrew his invitation to the Australian PGA Championship that was due to take place later in the month, but Daly feels his behaviour was misrepresented.
"I accept if you look at my past competing in Australia that the way I was treated was not harsh, but if they were to have looked at really what went on at the 10th hole then it was harsh," Daly told reporters in Hong Kong, where he is currently playing in the UBS Hong Kong Open.
"I had found the bunker with my tee shot and then when I got up there I hit a great bunker shot, and when I threw my caddy the ball to wipe it, I find it's not my ball.
"Then on the 11th it was my ego that got in the way and I thought we had plenty of golf balls.
"But the question I keep asking is what were range balls doing in the bunkers out on the championship golf course?
"When I got to the bunker I thought it was my ball. I'm using Srixon balls and the balls on the range were also Srixon.
"Everybody complimented me saying 'great shot' but when I get up there my caddy wiped the ball and threw it back to me but it wasn't my ball.
"So I go from making three there on that hole to a seven."
Daly was also adamant that he had not "stormed off" the course, as was reported at the time.
"I shook hands with Craig and Hunter and said that I've run out of balls, and I said that also to an official and he said to me that is was unfortunate," he added.
"But what hurts me is that it was then reported I stormed off. Well, I never stormed off. I just walked back to the clubhouse."
Despite the withdrawal of his Australian PGA invite, Daly is still free to play in Australia in the future.
"I didn't get banned from Australia but I really don't know what is going to happen in the future," he said.
"There has been some talk after Craig Parry settled the matter down a bit, saying I didn't do anything stupid and if it was him, he would have done the same thing.
"I've looked at my past in Australia and I got upset with an official one year. Last year at the Australian PGA I was eight over par and I backhanded a putt, like we all do, and it popped out of the hole and I looked like a jerk then.
"Then there was that guy with the camera in Sydney, but then Robert Allenby didn't do me any favors. He defended me saying I did the right thing but then when he speaks to the press he says exactly the opposite.
"I wouldn't have been so mad with that spectator with the camera but he was right in my face and cut my nose slightly with his camera.
"But that guy had been warned all round long and the officials did nothing about him."
Daly said he is eager to put the incident at the Australian Open behind him.
"I feel as though I still have much to offer in this game. I will keep plugging along," he added.