Daly down to selling t-shirts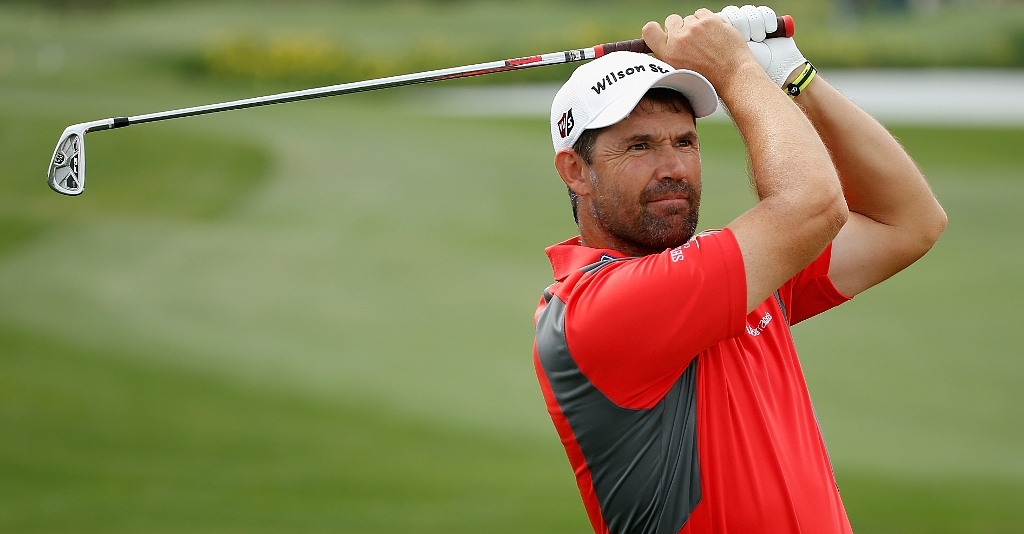 Neville Leck is saddened to see John Daly is selling T-shirts outside of Augusta this weekend, but sees some light.
John Daly might hear snatches of applause this Masters weekend, but the closest he will get to the hallowed fairways of Augusta National will be in a car park near the main gate.
The beefy grip-it-and-rip-it, one-time superstar who shocked the world when he came from out of nowhere and won the PGA Championship at Crooked Stick and then went on to win the coveted Open Championship, is selling T-shirts, driver head covers, caps and other autographed golfing gear in aid of Team Lion, his favourite children's charity.
It's a worthy cause that should help both him and the children, but nevertheless, to see this hugely talented golfer, who at his best, was the longest hitter in the game but simultaneously possessed a silky touch on and around the greens, sitting around selling his apparel like some flea-market non-entity, smoking, barbecuing and probably guzzling a beer every now and again is one of the saddest sights in sport.
And it's all the more sadder because this multi-married, trouble-magnet has brought it all on himself, largely because he too often hasn't been able to control his gambling and drinking habits or has failed to take care of himself in the manner in which a professional athlete should.
Right now he is serving out a six-month ban by the PGA Tour because of bad behaviour, some of which landed him in prison one dark night to sleep off a booze binge that had left in flat on his back and unconscious in the street.
And if that's not bad enough, the 43-year-old will also tell you that he has lost all of his former sponsors and the millions of dollars that came with them – and that it makes it difficult for him to travel overseas and play on tour's where he is not banned.
And yet, with all his frailties, the overweight, struggling, golfing genius remains one of the game's most widely loved characters.
Perhaps it is because of his frailties – or maybe, just maybe, it is because he has never given up altogether and keeps fighting to shrug away the demons that haunt him.
Right now, for instance, he has, for the first time in his troubled life, agreed to see a psychologist, is working hard at losing weight – he claims to have already trimmed off 40 lbs – and recently set up his own website, johndalybbq.com, where fans can order four slabs of ribs for $200.
And his golfing prospects are looking better. He has been invited to play in Spain later this month.
Between selling golfing apparel to some still loyal fans and puffing at cigarettes, Daly repeats in almost the same words written on his website: "I continue to work hard every day and am also very glad to have lost some weight because of the support of a special someone in my life.
"A change in 40 pounds does a lot in how you carry yourself and your confidence. It's the best thing to have happened to me in a long time."
We can only hope it continues to get better to the point where John Daly will again be a name to be respected, even revered.
The game needs characters – and he is very much one of them.
A singer of some repute, his creative streak and dry sense of humour were in clear evidence when he admitted in an interview with the New York Post this week that he was finally seeing a 'shrink'.
"I've always been down on talking to a shrink, but I'm not ashamed to say I'm doing that right now," he said.
"I've had so many things going on in my life that I need it to help me. He's helped me settle on realistic goals. I've always expected too much out of myself and it's probably ruined my career to this point."
He explained that he was learning to take things one day at a time, saying: "There's nothing I can do about yesterday, and tomorrow hasn't happened yet."
At this stage Daly hesitated, smiled and said: "Hey, that should be a song."
Song or no song, Daly should know that even his harshest critics are hoping that using his driver and other tools of his trade with the old flourish, he'll soon start writing a new life story that is considerably better than the line it has followed in the last few years.
There is not much worse than seeing great talent wasted.