DALY DELIGHTED BY TOUR FIRE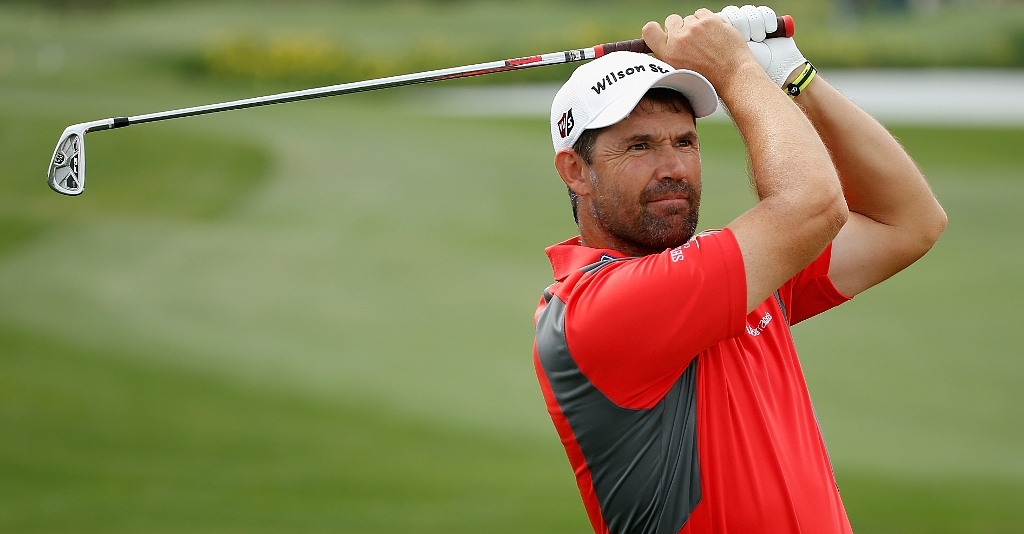 Maxfli Golf has introduced a new multi-layer, tour-caliber performance ball at an extremely competitive price.
Maxfli Golf, a brand of the TaylorMade-adidas Golf Company, has introduced a new multi-layer, tour-caliber performance ball at an extremely competitive price.
Called the Maxfli Tour Fire, the ball is retailing at some $10 (about £5) less per dozen than most opposition tour-quality balls.
John Daly, a two-time major winner and acknowledged as one of the game's biggest hitters over the past decade, has been intimately involved in Tour Fire's development and has switched to playing the ball on the PGA Tour.
"John worked extensively with us to design a ball that delivered affordable tour performance," said Dean Snell, Maxfli senior director of golf ball research and development.
"We made it clear to him from the start that it was a huge challenge – a fast, long tour ball that costs less."
The 'Fire' was recently reinvented to appeal to the 'long ball rebels' – "Players who like to hit the ball hard, have fun and get the best bang for their buck"- and now offering the Tour version at an attractive price is fundamental to Maxfli's new brand image, Snell explained
Daly tested prototype after prototype as Maxfli's R&D team continually experimented with different combinations of materials, layering and dimple configurations.
After two years, Tour Fire was born. In terms of performance, it combines the feel and spin that a tour pro requires with exceptional speed and distance. (Daly currently ranks second on the PGA Tour with a 309-yard average, his highest ranking since 2003.)
Critical to Tour Fire's performance is its proprietary SpeedMantle® design, which works with the high-energy core to elevate the COR all the way to .810.
High COR promotes exceptional ball speed, which promotes tremendous distance. Testing proves that the material used in the SpeedMantle layer is seven percent faster than the mantle materials used in most competitive balls, and also feels 24 percent softer.
Tour Fire's first-rate spin qualities spring from the way its proprietary Iothane cover – one of the thinnest compared to the covers of competitive models – works in conjunction with the SpeedMantle layer to reduce spin off the driver while enhancing shot-stopping spin off the irons.
And Tour Fire's 342 Tour dimple design offers vastly superior aerodynamics for tremendous carry and stability through the wind.
"Partnering the SpeedMantle intermediate layer with a high-energy core promotes both the speed and distance that John insisted on," said Snell.
"Likewise, combining the SpeedMantle layer with our new Iothane cover promotes the great feel and shot-stopping spin off the irons that make Tour Fire a tour-caliber ball."
"The performance of the finished product flat-out blew me away," said Daly.
"I asked Dean, 'how did you make a ball that feels so soft yet goes so long?' It gave me all the spin I needed on approach shots and around the greens. It's plenty long, and I love the fact that the average guy will be able to save a few bucks and still get tour performance."
Said Snell: "I told John that the answer to his question is the SpeedMantle layer.
"It is faster than the mantle materials used in most competitive balls, yet significantly softer. It helps make Tour Fire jump fast off the face of every club, and feel and sound soft while doing it. In fact, Tour Fire is the softest feeling tour ball on the market."
Maxfli feel confident that their Tour Fire's tour-caliber performance and attractive price will make it a favorite among a wide variety player types.
"Lots of golfers either avoid buying tour-caliber because of the high price, or pay the high price reluctantly," said Mike Ferris, senior director of product marketing for Maxfli and TaylorMade.
"Tour Fire offers them a fantastic alternative: the tour performance they want at about 25 percent less than they're used to paying.
"That's sure to appeal to the long ball rebels of the world, since they're always on the lookout for ways to get more for less. Try Tour Fire once and you'll find that it offers performance for less money than any ball you'll find."
The street price for a dozen Maxfli Tour Fire balls is $29.95 (about £15.20)and it has been available in the US at Maxfli's retail partners since May 1.
Learn more about the new Maxfli Tour Fire at www.maxfli.com.