DAIWA UNVEIL BEST-EVER ONOFF IRONS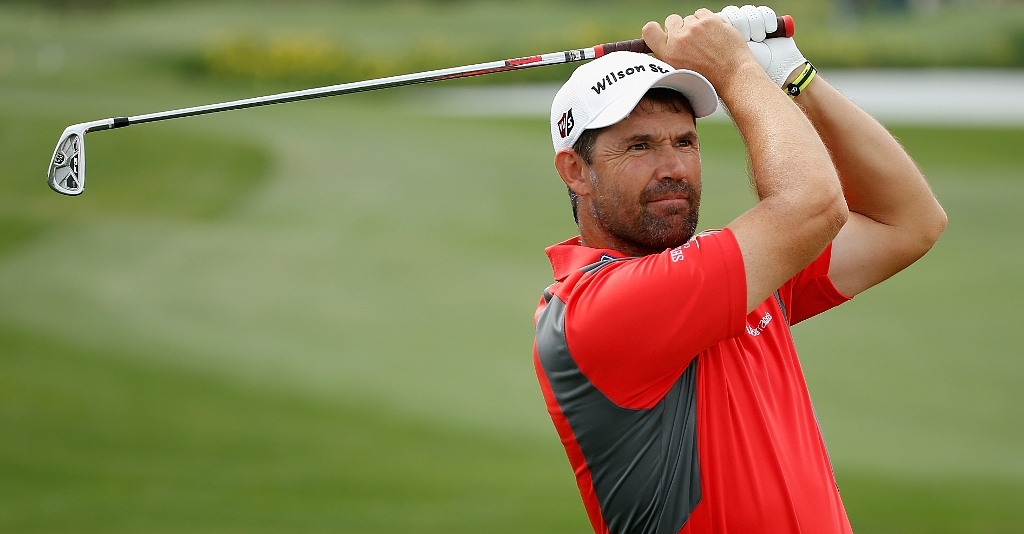 The successful Dawai Golf Company are not sitting on their laurels. They have just unveiled their best-ever ONOFF irons in the USA
Although the Dawai Golf Company have seen their clubs sweeping across the Asian market with great success, they are not sitting on their laurels.
They announced this week that they have launched a brand new, upgraded range of their hugely popular ONOFF and ONOFF PLUS irons into the US market place that will offer "a unique blend of form and function and deliver high-performance to golfers with a flair for style".
These are the clubs that the Golf Digest of Japan have named '2008 Irons of the Year'.
Daiwa has manufactured premium golf equipment for more than 35 years and has built an international reputation for their revolutionary ideas and performance.
The new series of ONOFF clubs should appeal to golfers who seek to add a sense of individuality and personal style in their game without sacrificing performance.
"The ONOFF irons are among the best game-improvement irons on the market today – but they are far more than that," Mike Matheny, general manager of sales for Daiwa Golf Company in the USA,:" says in this week's announcement.
"ONOFF irons feature state-of-the-art engineering and deliver top of the line performance. At the same time they also make a strong style statement about the player.
"Golf clubs have become more than just as a tool to play the game and the ONOFF brand epitomizes success.
"Similar to owning a Rolex or a Ferrari, ONOFF irons, fairways woods and drivers are the means to success on the course and demonstrate a player's success off the course."
The latest stainless steel Premium ONOFF irons by Daiwa Seiko feature new 'Triple Cavity Construction' that allows for a much wider cavity area and greater perimeter weighting that in turn will create a larger sweet spot and greater forgiveness.
The irons also combine a 'Hyper Effect' clubface design with tungsten weighting that supports the entire lower sole of the clubhead, delivering an ultra-low center of gravity and producing a higher launch angle.
The clubface's unique L-shaped design creates an enlarged 'bending area' that improves ball performance off the face, accelerates ball velocity and generates greater carry distance.
The MSRP for the new ONOFF irons is $209.50 per club with Daiwa graphite shafts and $165 per club with NSPRO steel shafts.
For the better player, Daiwa Golf have crafted the ONOFF PLUS irons which feature forged steel heads with perimeter weighting for enhanced hitability and accuracy.
A straight hosel design provides an easy-to-address positioning and is good for golfers who consider feel at impact to be an important factor.
The ONOFF PlUS irons also incorporate the largest tungsten weighting of any forged iron on the market. The three, four and five-irons distribute tungsten weighting from toe to heel to help create a higher ball flight while the 6-iron offers tungsten weighting in the trailing edge to provide forgiveness and enhanced performance.
The seven and lower irons feature tungsten weighting in the center of the trailing edge for even greater forgiveness and accuracy and like all the OnOff PLUS irons come at an MSRP of $225 per club with Daiwa graphite shafts; $186 per club with NSPRO steel shafts.
SMOOTH KICK SHAFT
Another one of the unique technologies being introduced by Daiwa is the ONOFF Smooth Kick Shaft, a revolutionary carbon shaft that uses a player's own flexibility to produce an explosive and highly accurate impact.
Wound with a tight geometrical pattern, the shaft is perfectly balanced and torque consistent from tip to butt. This shaft delivers distance and feel and includes a tungsten-filled tip that gives great balance and provides an ideal swing weight, particularly for iron clubs.
For more information on ONOFF and ONOFF Plus irons or to locate a ONOFF dealer near you, contact Daiwa Golf Company (USA) at 562.623.6737 or visit www.onoff-golf.com.